Madam Zola's Special Exhibition
August 2, 2022 - December 31, 2022
Check out The Midway Gallery's special exhibition inside Madam Zola's Fortune.

All Artwork by The Midway's Artist in residence, shikha Hutchins.
---
The MRMRs or Morphic Resonance Muse Rishis remind us of our deep connection to the natural world. I like to imagine them peeking around a tree, a little tipsy on flower nectar, winking and inviting us to join them in their reverie. MRMRs are poets whose poems are prayers for re/membering. Sculptural vessels of earth, they joyfully challenge extractive attitudes. Rather than impose human will on nature, the MRMRs evoke us as nature.
-Shikha Hutchins
---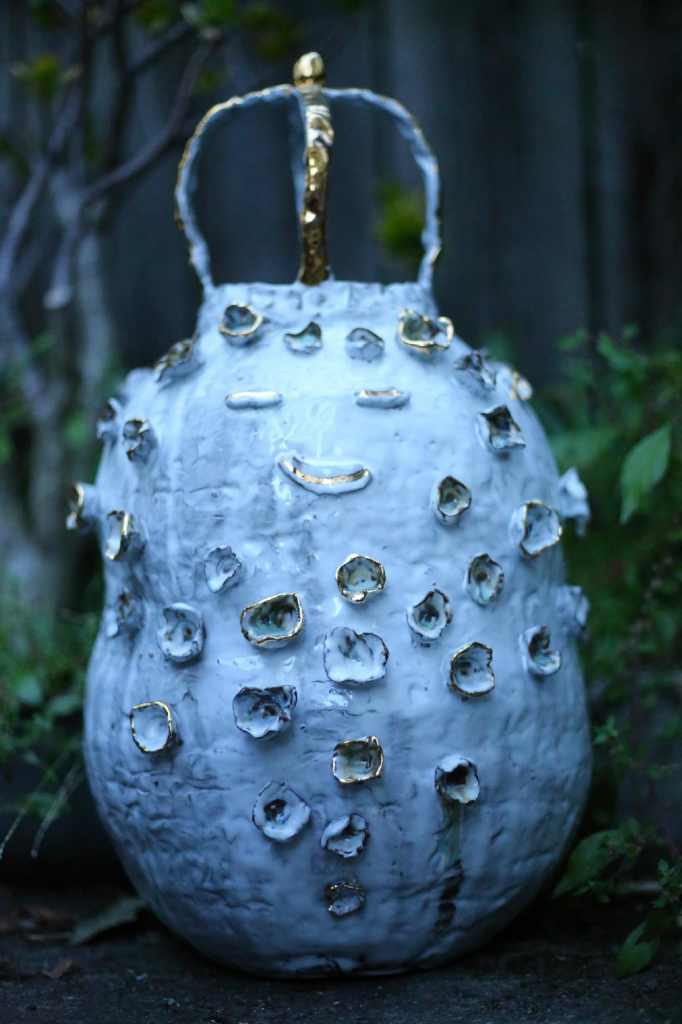 Baby Emperor Mrmr
Ceramics, Glaze, Gold Luster
20.5″x 11″x 11"
$1400.00
---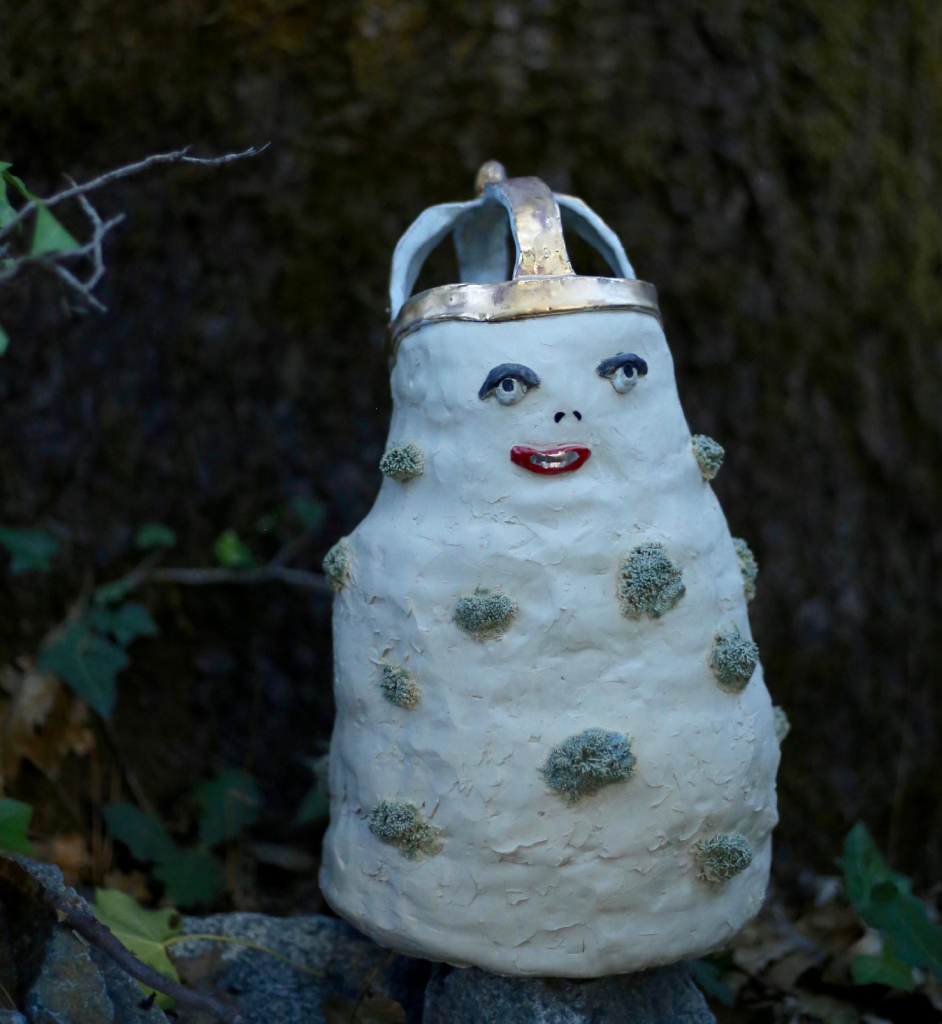 Erasmus Mrmr
Ceramics, Glaze, Gold Luster
18″x 10″x 10″
$1200.00
---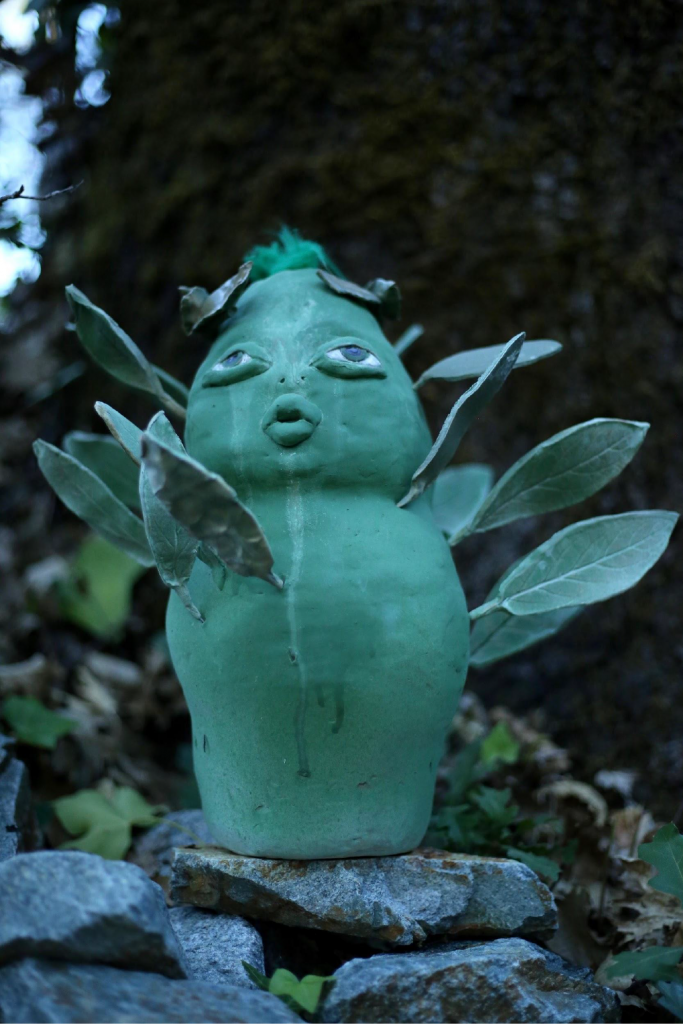 Great Mullien Mrmr
Ceramics, Glaze, Faux fur
17"x 13"x 9"
$1000.00
---
Learn more about Shikha Hutchins.
Follow Shikha @sheekhut
The Midway Gallery and Madam Zola's Fortune are open to the public Monday- Friday, 10am-3pm.
For purchasing inquiries email [email protected]