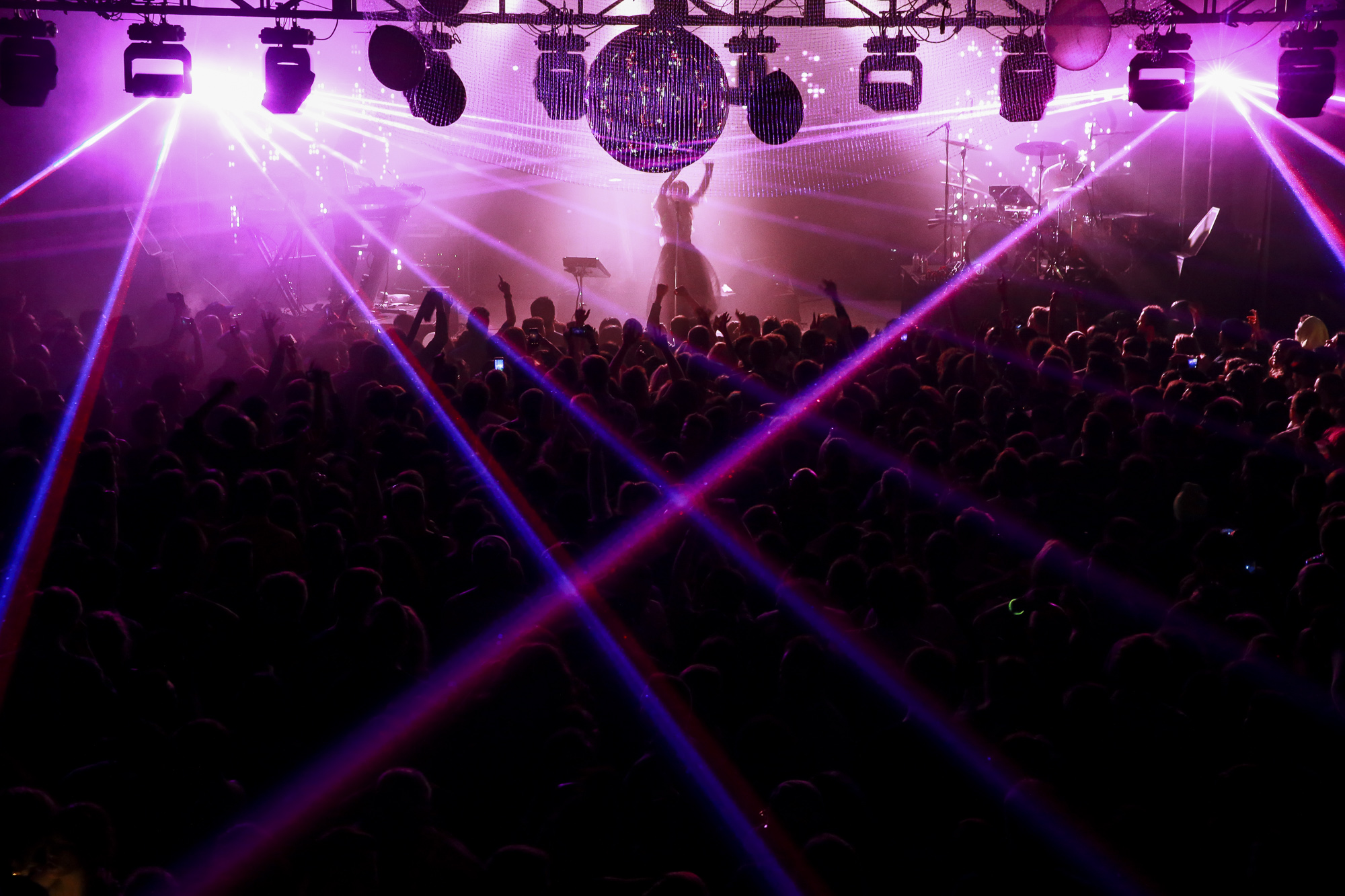 FAQ
Is the Midway strictly 21 and over?
Everyone is invited to visit the Gallery and our onsite café Madam Zola's Fortune. Performances in Ride and Gods & Monsters are often 21+. Please check the event listing for any age restriction.
What forms of ID are accepted?
We require a government-issued photo ID for entrance. Photocopies and birth certificates will not be accepted.
Does The Midway accept credit cards?
We accept card/tap-to-pay and cash. There are multiple ATMs onsite.
Is parking available? Do you have bike storage?
There is street parking in the neighborhood. Unfortunately there are no bike racks available on site.
Is The Midway accessible via public transportation?
Yes. The T Muni metro line stops at 3rd Street & Marin Street which is two blocks from the venue. The 15 Bayview Bus also uses the same stop. The 48 Quintara bus stops a 10-minute walk away at Pennsylvania Avenue & 25th Street. The 19 Polk bus stops a 10-minute walk away at Evans Avenue & 3rd Street. The 10 Townsend bus stops a 15-minute walk away at 25th Street & Dakota Street.
Is The Midway taking precautions against COVID-19?
As of March 11th, 2022, San Francisco has lifted its indoor vaccination policy and The Midway will no longer be requiring proof of vaccination or negative test results for entry to our events.
Do you have a coat check?
Yes, coat check is available for most events. It is cash only.
What am I allowed to bring to the venue?
Outside food and beverage, flow props, and weapons of any kind are not allowed, but other items are permitted. Vapes are allowed outside. All bags will be searched on arrival.
Is The Midway handicap accessible?
Yes, the venue is 100% ADA accessible, but we do not provide ASL interpreters.
Do you sell food? Can I bring outside food and beverage?
Yes, we do sell food. Our onsite café Madam Zola's Fortune is normally open Monday – Friday from 10:00 a.m. – 3:00 p.m. as well as during most evening events. Read more about our café and see the latest menu here.

Please note you cannot bring outside food and beverage, but you are allowed to bring empty water bottles and hydration packs that can be refilled inside.
What are the Gallery hours?
Gallery hours are 10:00 a.m. – 3:00 p.m. Monday through Friday. Private appointments can also be made by emailing [email protected].
What are the music performance hours?
Club hours vary by event.
Do you have a lost and found?
Email in[email protected] with the name of the event you attended and a description of the item. We'll do our best to find it.