2022 Artists
---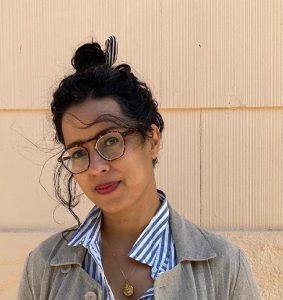 SHIKHA HUTCHINS is an artist and teacher living in San Francisco. She works mostly in clay and paper, drawing inspiration from the conflict and unexpected harmonies between contemporary life and the natural world. To honor the precious limits of life, her works invites a sense of play and light-heartedness. She makes vessels for holding light, foraged flora, a nourishing meal, or nothing at all. Her functional ware is often sculptural, her sculptural work often functional. Her works have been shown at Lala Land Gallery in Fayetteville and X?X Gallery in San Francisco.
Artist Statement: 
My current focus explores our deep connection to and place in nature. I believe that we are nature, we are fauna. My hope is to use my art practice as a way of reconnecting and remembering this fundamental fact by using the process of play as a portal into the natural world. I want for people to see themselves reflected in my work and, in seeing themselves, to be transformed.
---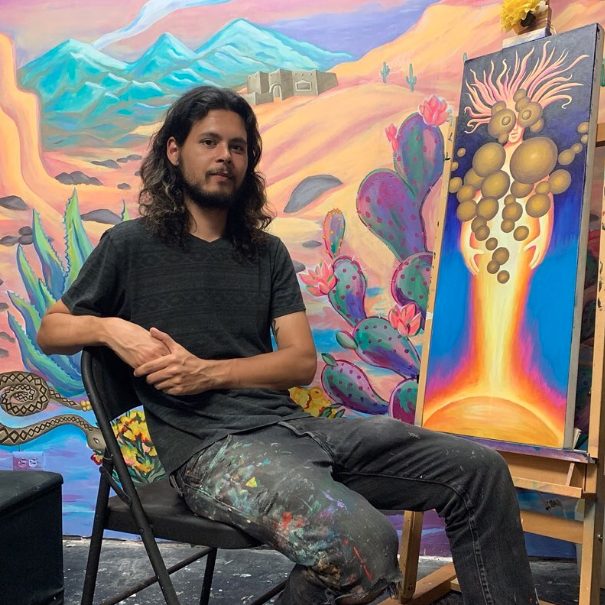 Alex Sodari (he/they) is an Mexican-American artist based in Oakland. His work is inspired by his community, comic books, folk art, local history, and the natural world. They create paintings, illustrations, zines, and large scale murals.
A graduate in Illustration from the California College of the Arts, Alex is the founder of the Lazer Zine, a comic and illustration anthology publishing Bay Area artists. They are also the cofounder of the Mission Art and Comic Expo, an event highlighting Queer and POC artists in San Francisco.
Alex has exhibited in numerous Bay Area galleries, and his most recent show "Dualidad" (with artist Jacqueline Krase-Ochoa at Rock Paper Scissors Collective) celebrates the magic of their Mexican heritage. His current work examines the history of colonization in the West through the lens of magical realism.