2023 Artists
---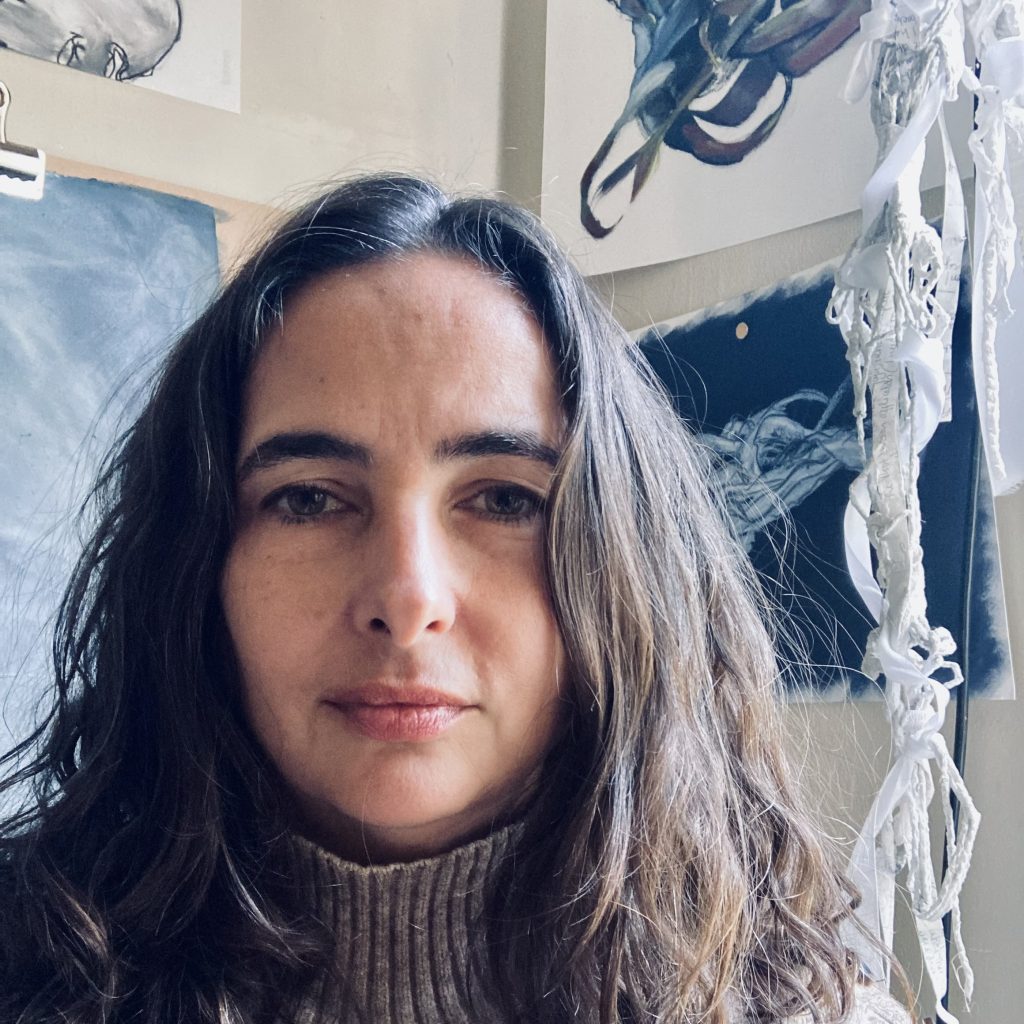 Anne Garvey is a contemporary visual artist based in Oakland, California. A graduate from the San Francisco Art Institute and Saint Mary's College, she has exhibited, taught, and collaborated with fellow artists at home and abroad. Garvey works in a variety of media, but is primarily known for her realistic paintings of people and tangled objects. Her art centers around the inner human experience of a variety of mental states. Tangled elements, such as cords, yarn, and chains, serve as metaphors for different states of mind, and invite the viewer to contemplate our common struggles. Her current body of work explores anxiety, trauma, and resilience through large-scale drawings, paintings, and sculptural installation.
Garvey's work has been published in Memoir Magazine, TWIRL: a Decade of Artist Interviews, and the Racket Journal. She has participated as an artist-in-residence at the North Street Collective in Willits, CA, the Hoi An Recreation Center in Vietnam, Saint Vincent de Paul, and various programs throughout the bay area via San Francisco Arts Education Project and the Museum of Children's Art. Her work has been exhibited widely in venues and galleries including L.A. Artcore and Castelli Artspace in Los Angeles, Axis Gallery in Sacramento, and Adobe Books in San Francisco.
---
ær (they/them) is a visual artist, hardware hacker and digital media developer exploring themes of spatial semiotics, queerness and liminal form. Their practice integrates procedural and printed media to play with the reification and abstraction of perception and place. Combining hardware and software with interactive design, they produce generative audiovisuals for movement-based performances and immersive installations. A graduate of the Gray Area creative coding program and featured artist with CODAME, ær has also facilitated free public workshops on topics of new media, experimental video production and creative technology.