Featured Artist: Jason Vo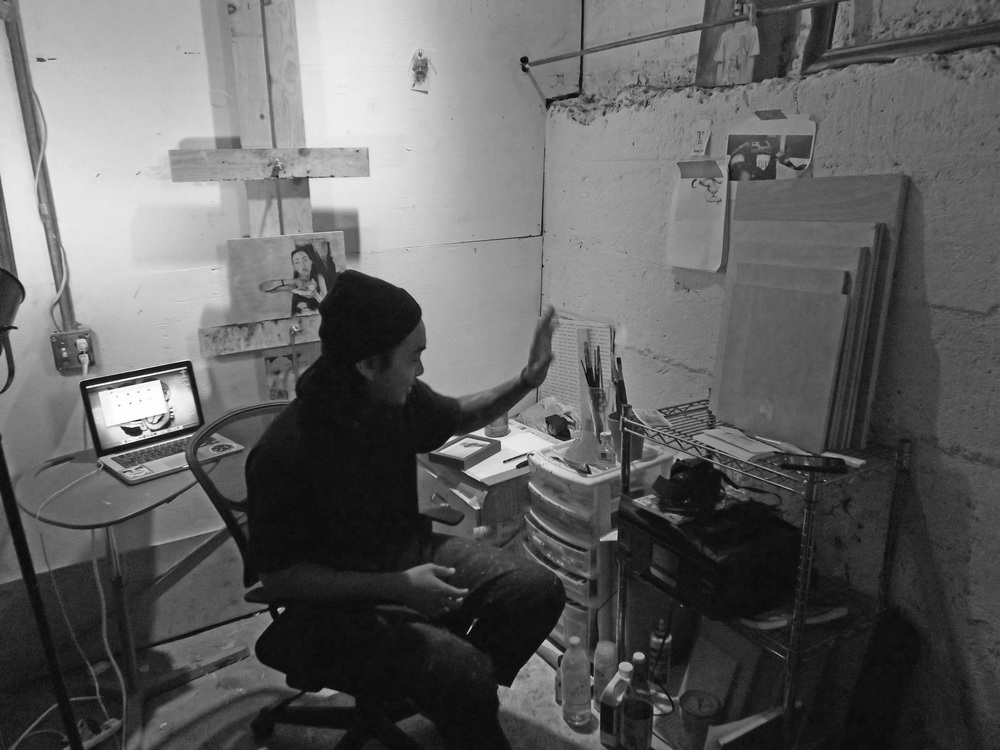 Emerging artist, Jason Vo spends at least five hours a day in his cozy studio in outer Mission. Located at the end of a winding corridor within a larger complex, Vo's space is equipped with the essentials: a computer for music and image references, painting tools, a window for fresh air, and a cooler of beers. In the hallway hang several "mess-ups." The collection of rejects unintentionally provides a timeline charting Vo's progression from geometric abstraction to realistic portraiture. Above the three steps leading away from his studio hangs an attempt at painting a seated woman, her face now crudely painted with a smiley face.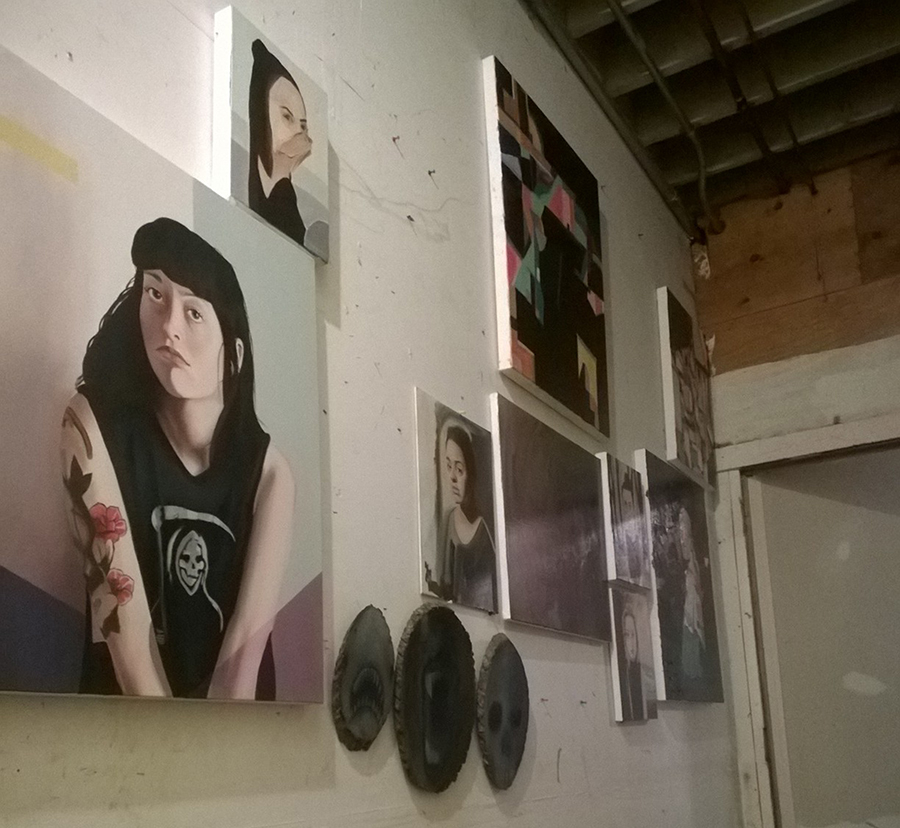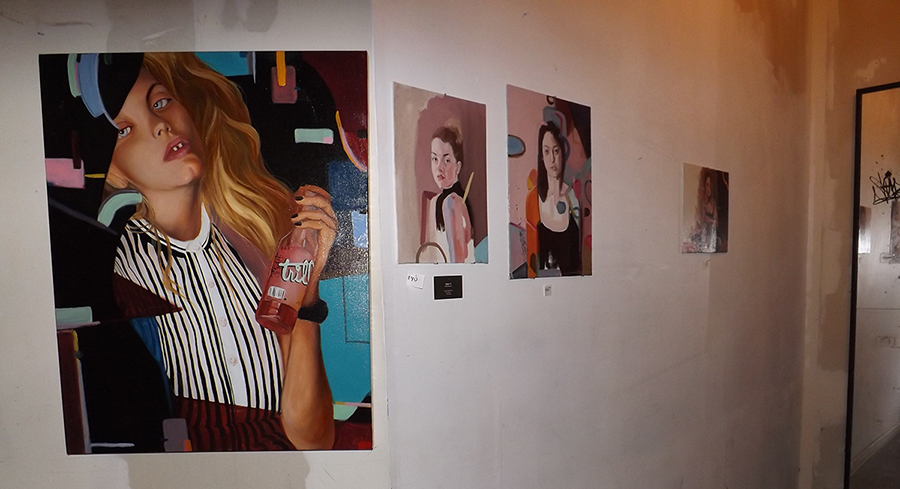 Vo's current body of work features women painted on wooden surfaces. In these pieces he leaves the underlying wood largely exposed while his subjects materialize from loose brush strokes. Each woman haughtily confronts viewers with a direct gaze. Their faces are delicately painted while their bodies recede into abstraction until finally dissipating into their wooden confines. Amongst the brushstrokes one can spot remnants of the artist's underlying graphite sketch—the hatchings of pencil here, a preliminary line there.
For the time being, Vo is searching to bridge abstraction and realism. His process involves a lot of experimentation. In an attempt to cut costs on supplies, Vo paints on wood panels as opposed to canvases. The panel paintings are composed of preliminary sketches sealed within a layer of shellac. He later paints these drawings in one sitting, scraping and sanding away mistakes. Originally Vo didn't intend on leaving these erasures exposed but he soon became attracted to the raw and unfinished look they created.
Vo limits his color choices to Anders Zorn's muted palette of four colors: Yellow Ochre, Cadmium Red Medium, Ivory Black and Titanium White. This is a tactical decision that has allowed him to focus on style and form.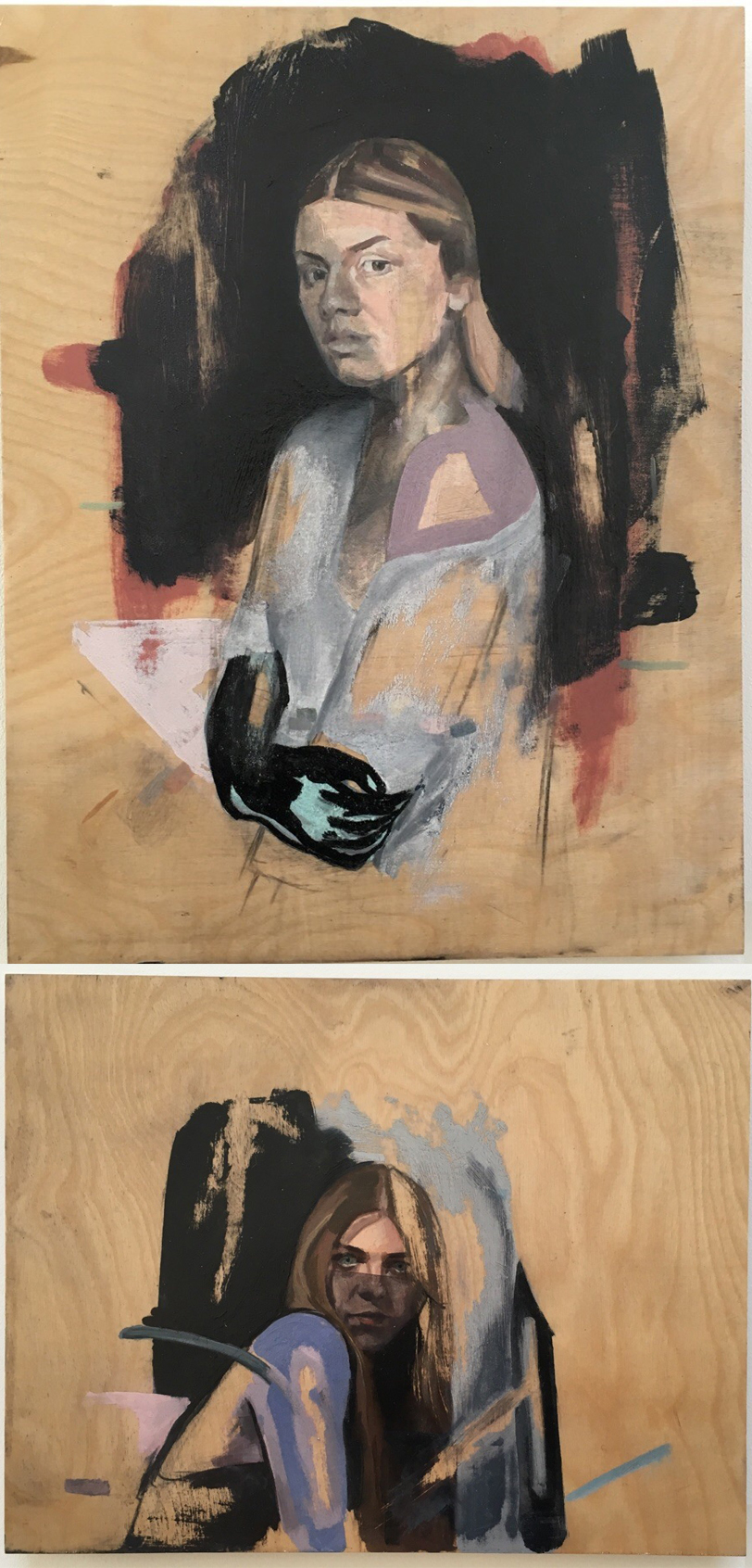 Although Vo didn't consider pursuing art seriously until about two years ago, he has been creating since his teens. During his senior year of high school, he participated in a group exhibition where he presented a self-portrait with aliens. After the show's conclusion, Vo received a hand-written letter of appreciation from a child who had seen his work: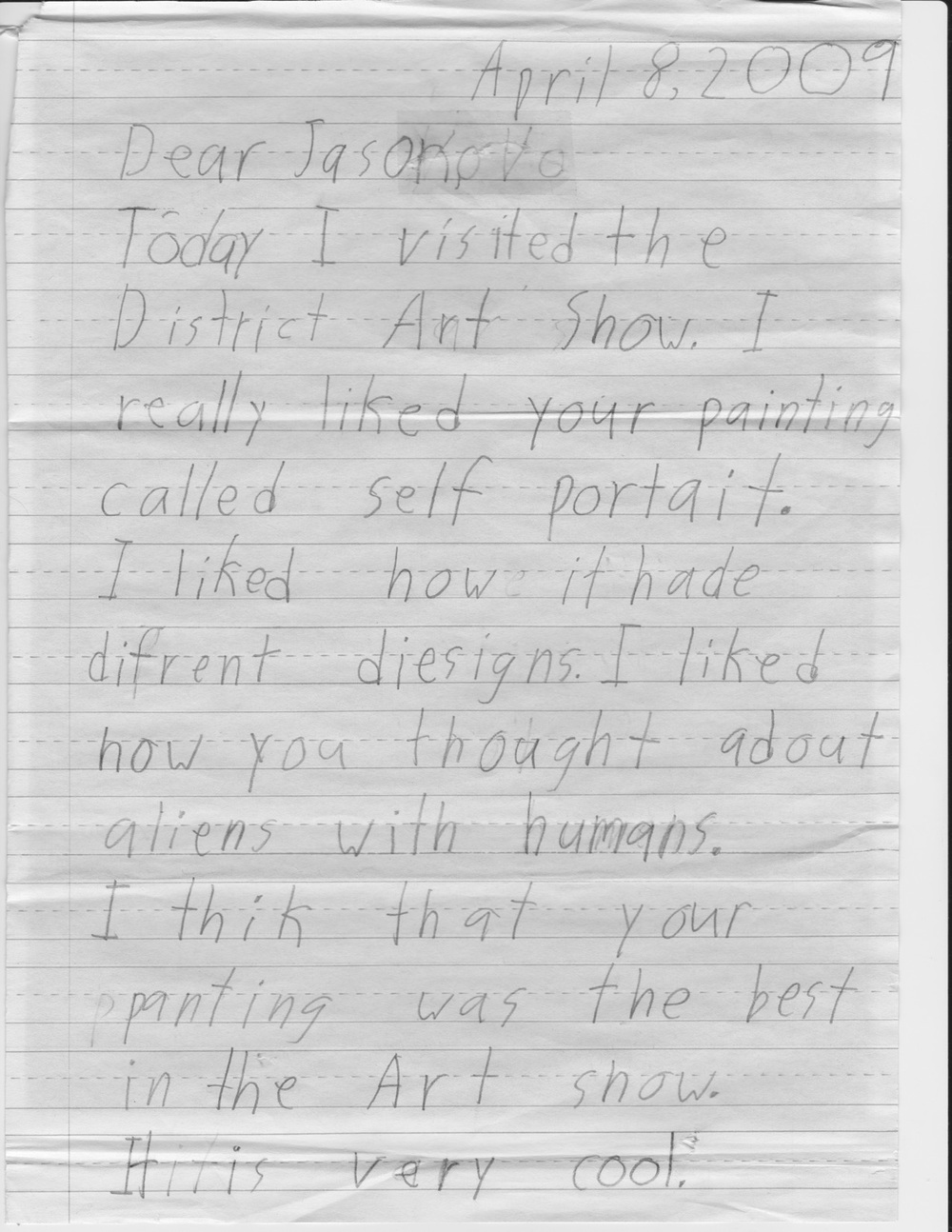 The letter stuck with Vo as he contemplated what to pursue in college. He enrolled in a graphic design class where he received further support from his teacher. The encouragement he continued to receive motivated Vo to pursue an art degree.
Now, recently graduated from San Francisco State, Vo continues to work towards perfecting his art.
"I don't want to get stuck in thinking it looks good," Vo tells me, "I want to say, 'Fuck it, it doesn't look that good. I could destroy it and draw one better'"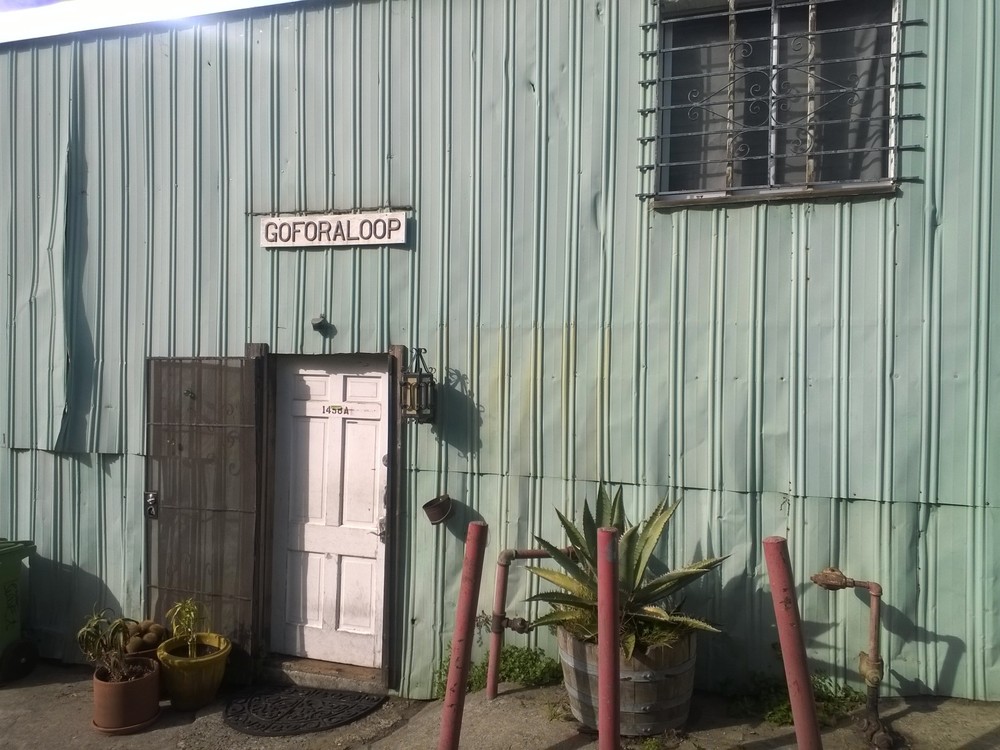 Jason Vo's work will be on view at The Midway's first intern-curated exhibition, Contexture, until December 14. 2015.
For information about Jason Vo visit:
www.jasonvoart.com
Written by: Vanessa Wilson
Photos taken by: Vanessa Wilson