Mila Moldenhawer at The Midway
November 1, 2021 - February 11, 2022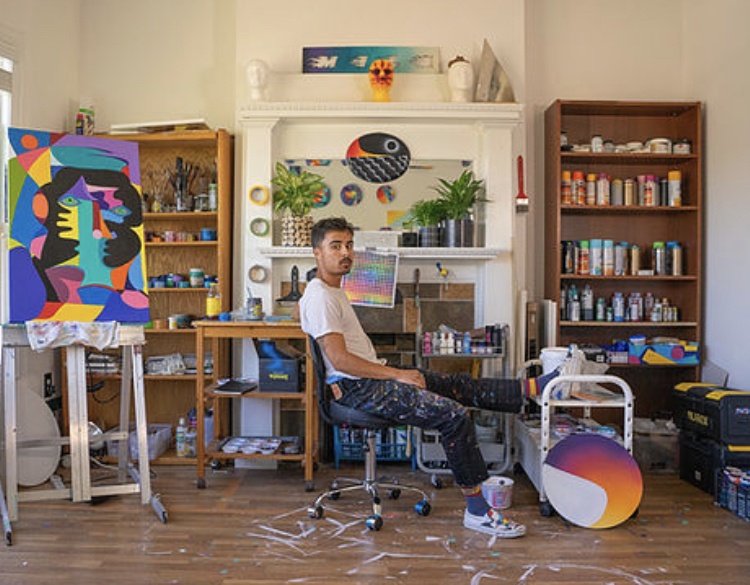 Bay area-based artist, Mila Moldenhawer, will be creating a mural for The Midway. Guests attending The Midway's 'Fresh Start' event for New Year's will have the opportunity to see Mila painting the Illinois St. facing wall. This site-specific piece commissioned by curator, Norah Crean, on behalf of The Midway was a "no brainer."
"I first encountered Mila's work on instagram, which although slightly regrettable to have initially seen it online, was instantly enticing. His bright palette and well-manipulated compositions immediately worked out in my mind to be perfect scaffolding for The Midway's elevating visual identity," says Crean.
Mila won a proposal submission with his clever figures and study of the space. He is a Bay Area artist using fragmented shapes, uncanny figures and flamboyant colors to explore gender and its ambiguity in indirectly queer ways.
He will begin painting January 1, 2022 for all Fresh Start attendees.
All paint and materials have been generously donated by Dunn Edwards.