Halation
June 1, 2018 - July 1, 2018
Inspired by Haruki Murakami's 1Q84 quote, "Where there is light, there must be shadow, where there is shadow there must be light" – This exhibit explores creating a sense of place with light.
Featuring exhibiting artist: Christopher Schardt, Marpi, & Ecco Screen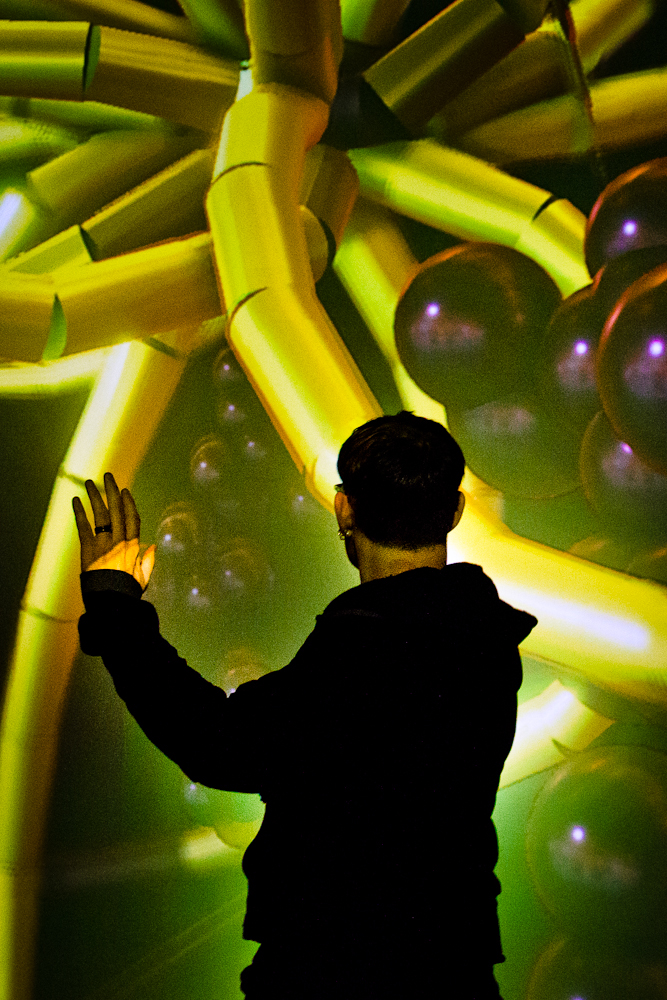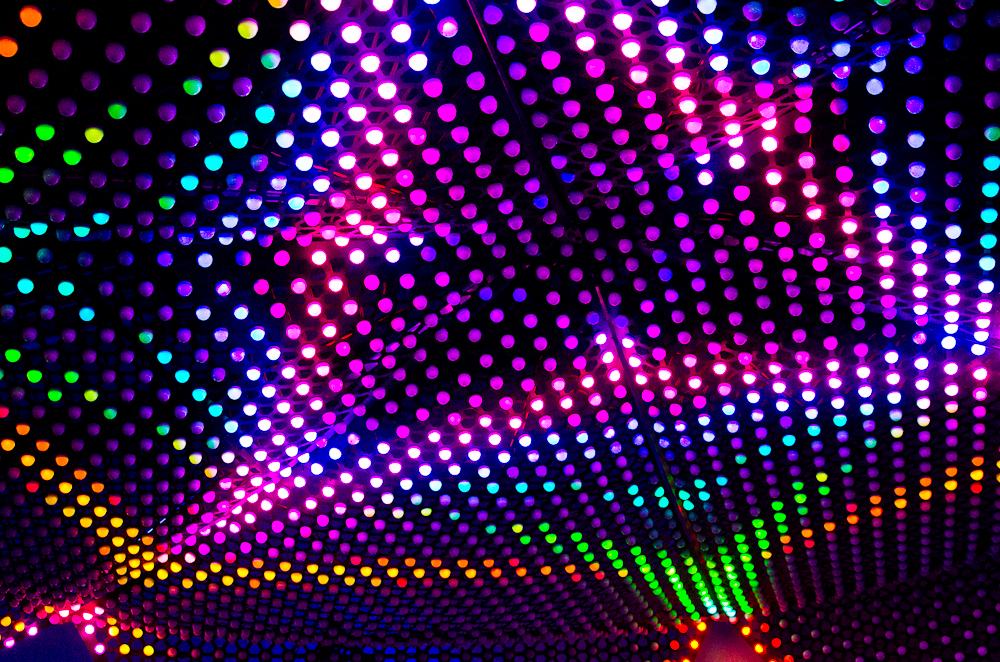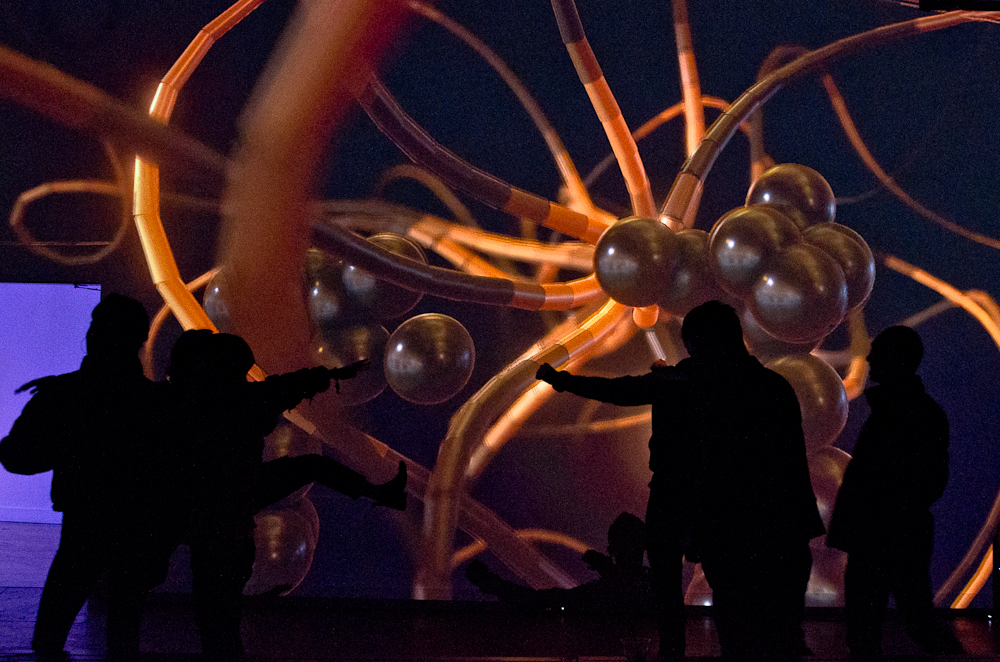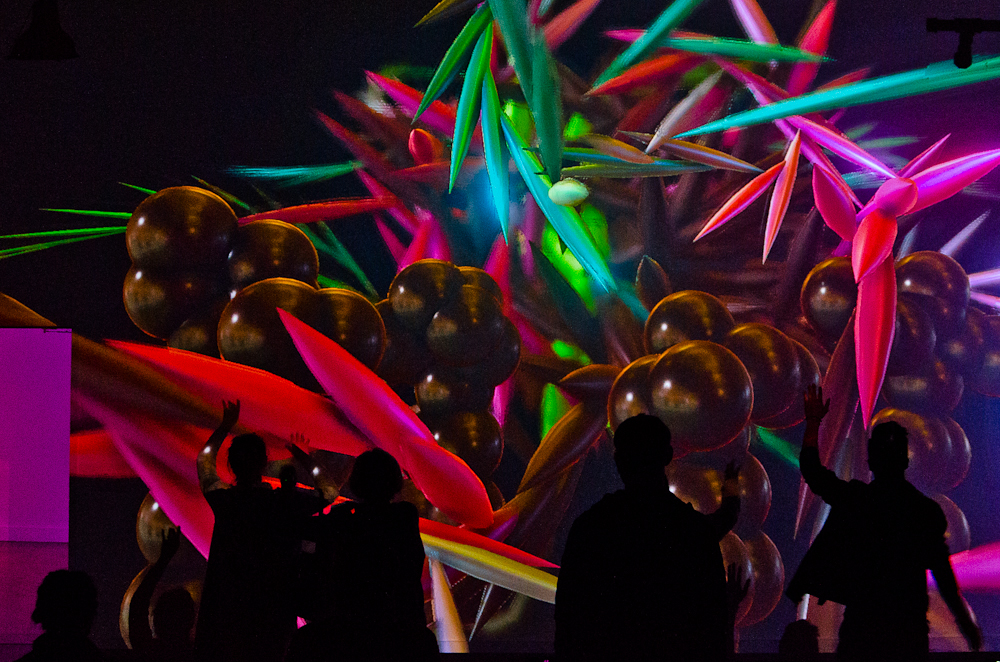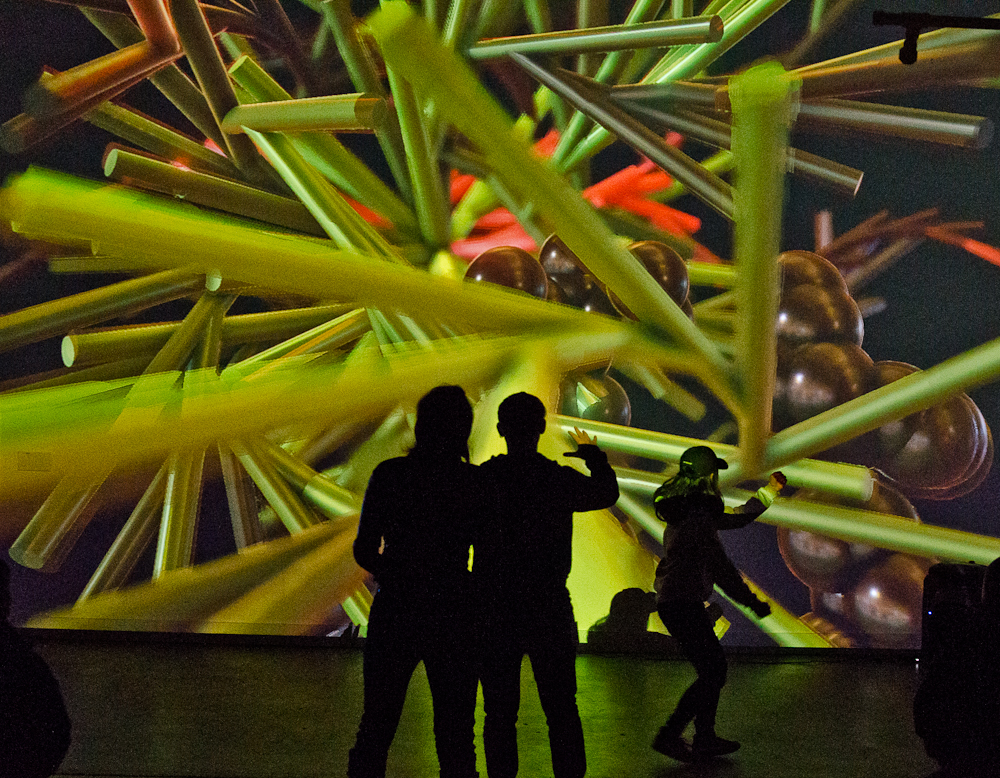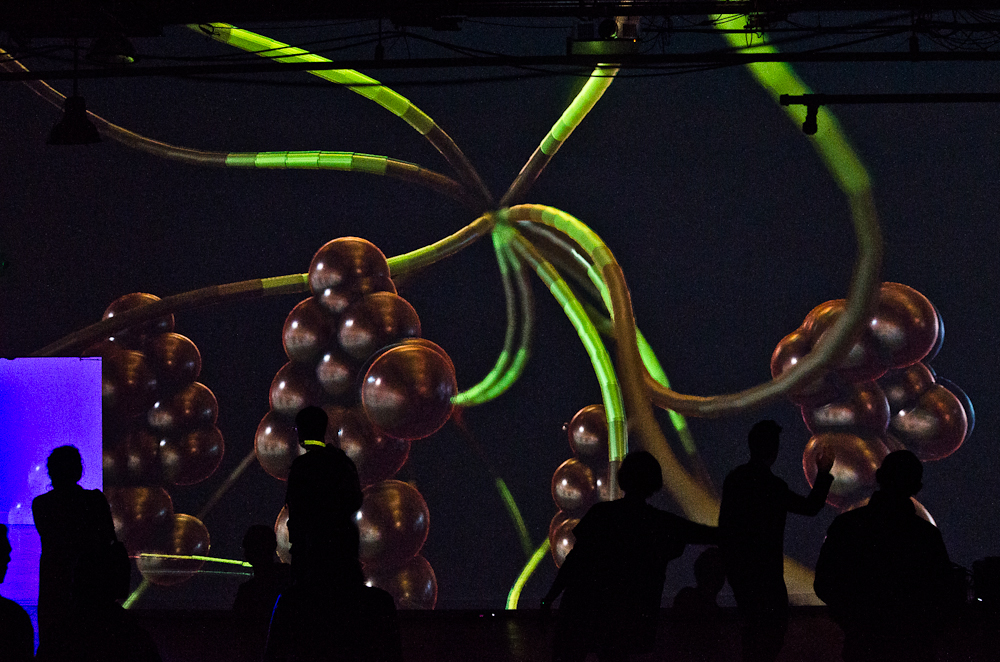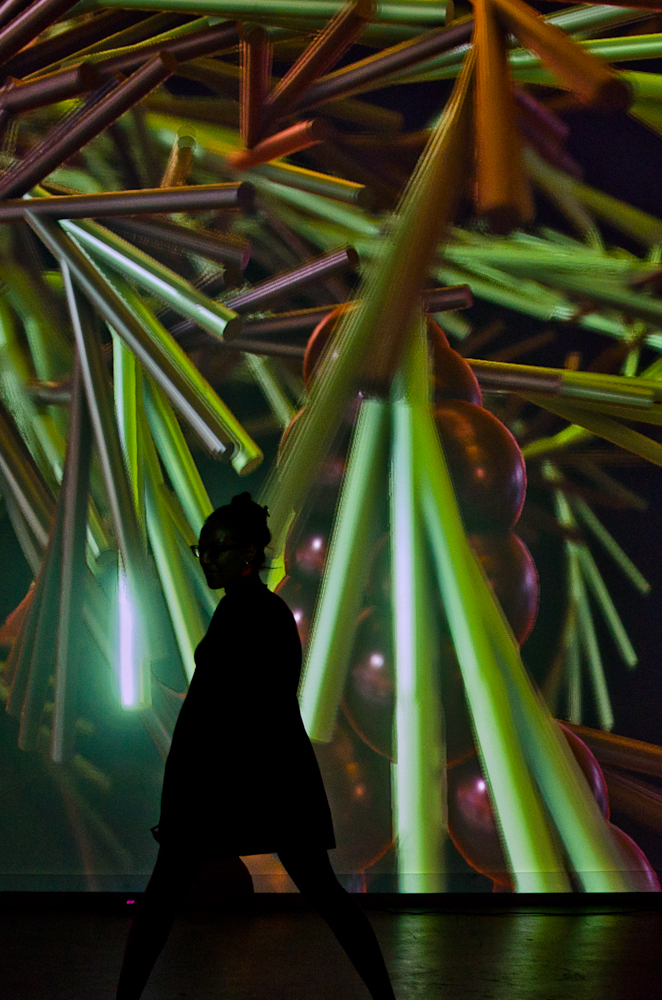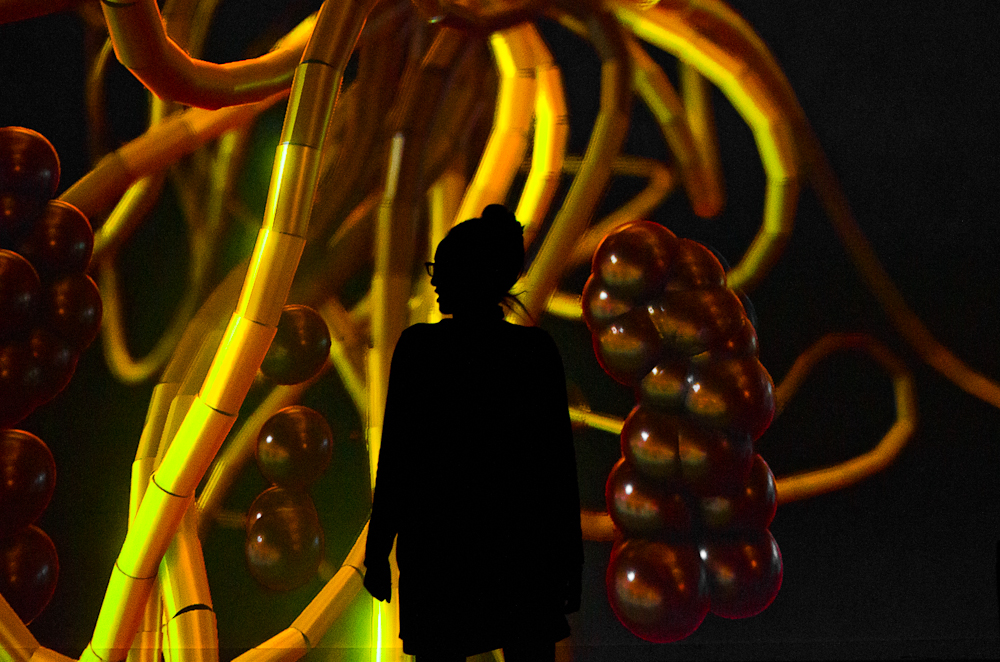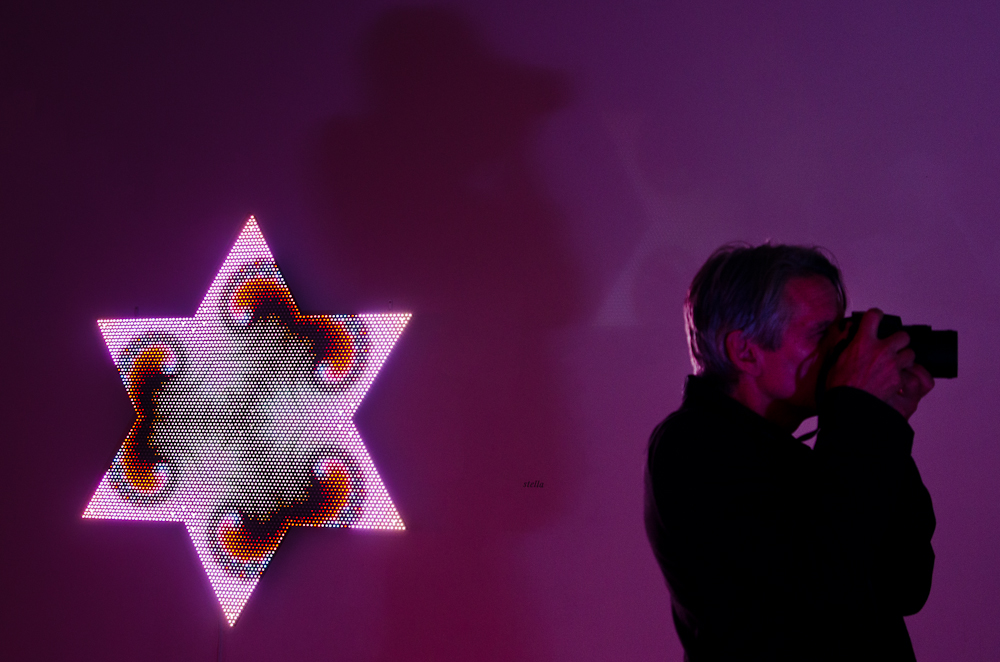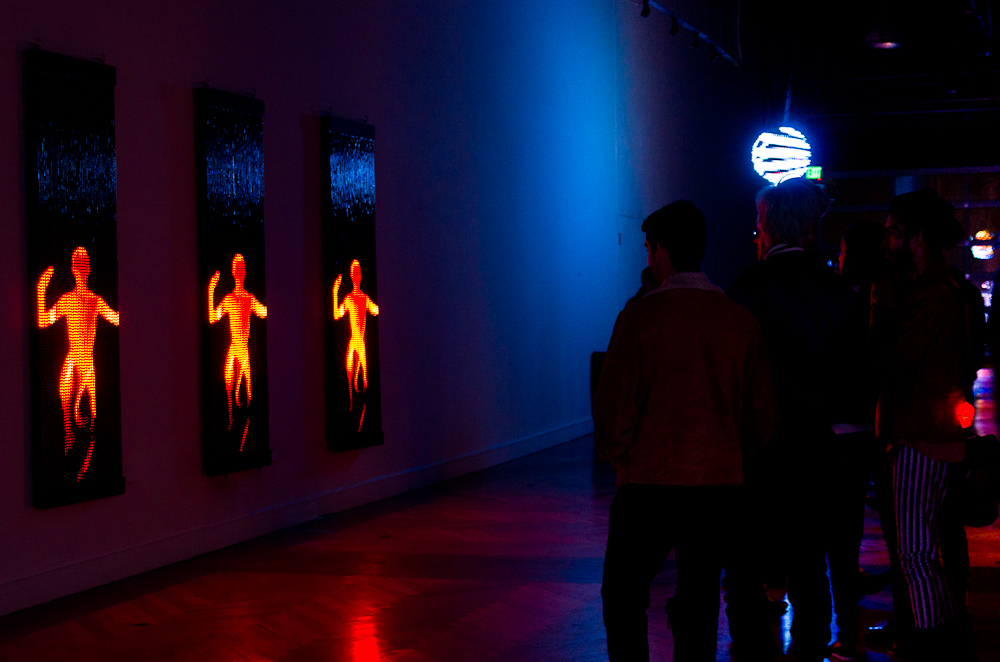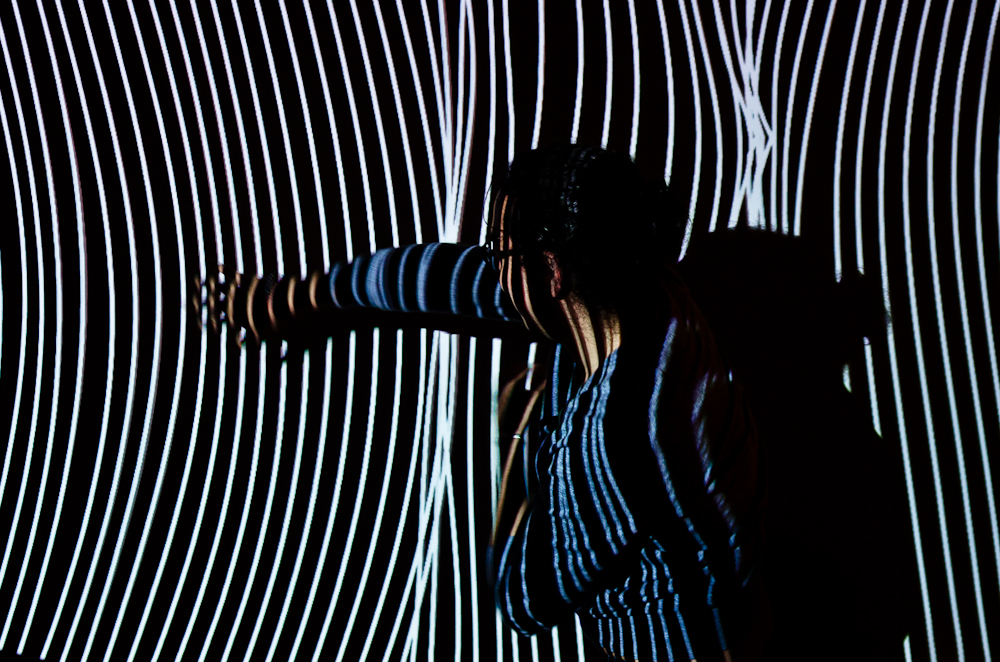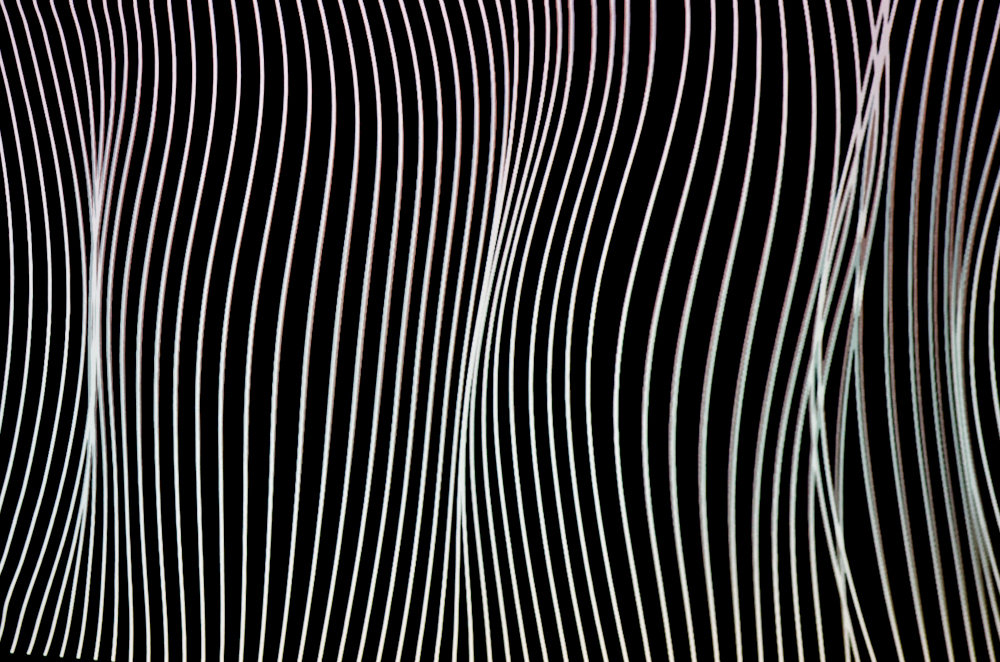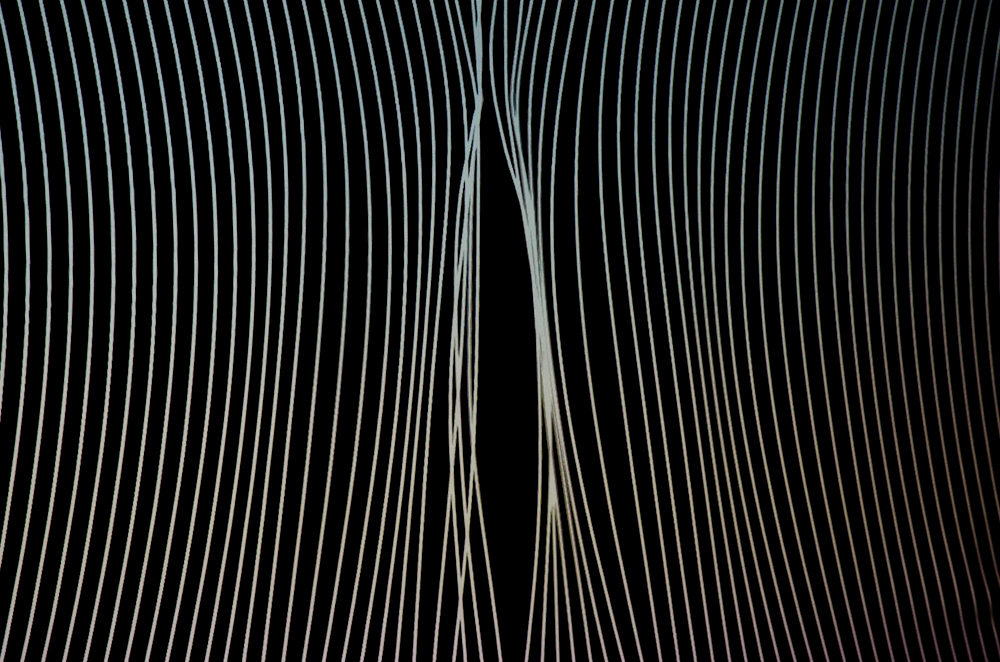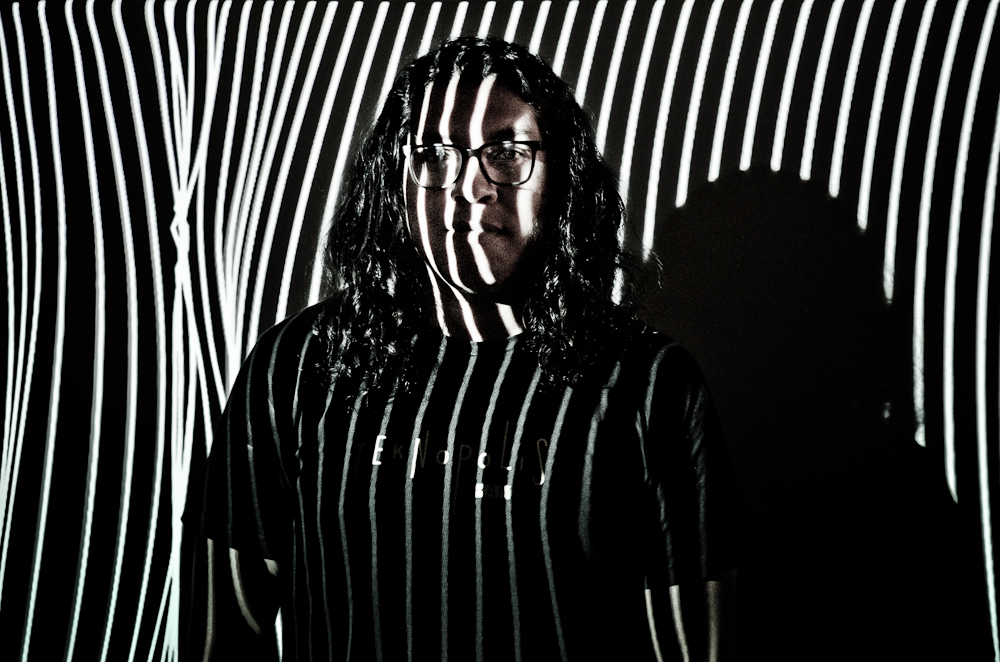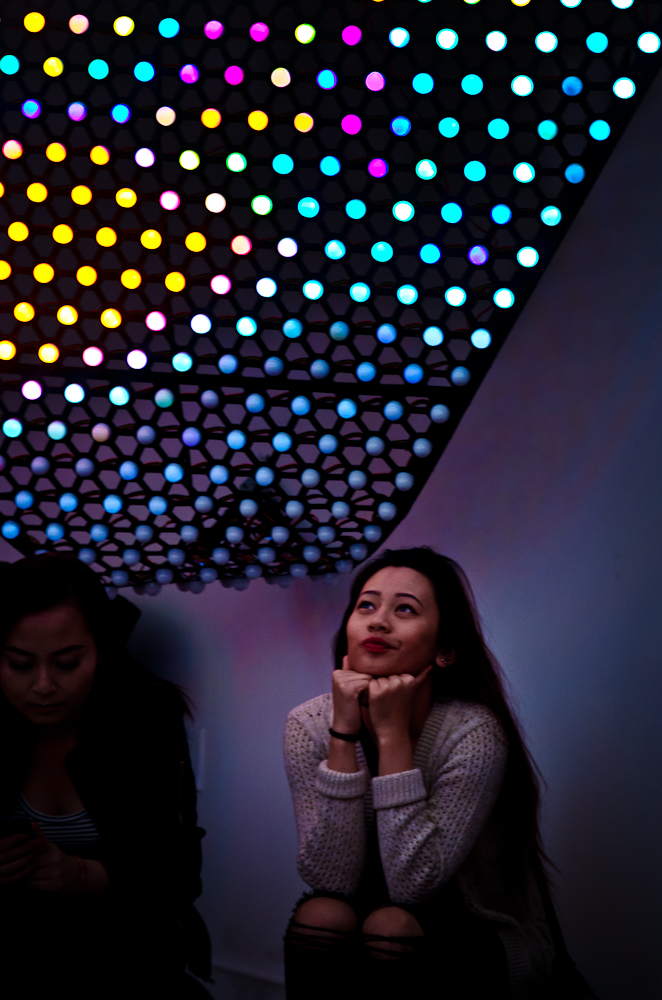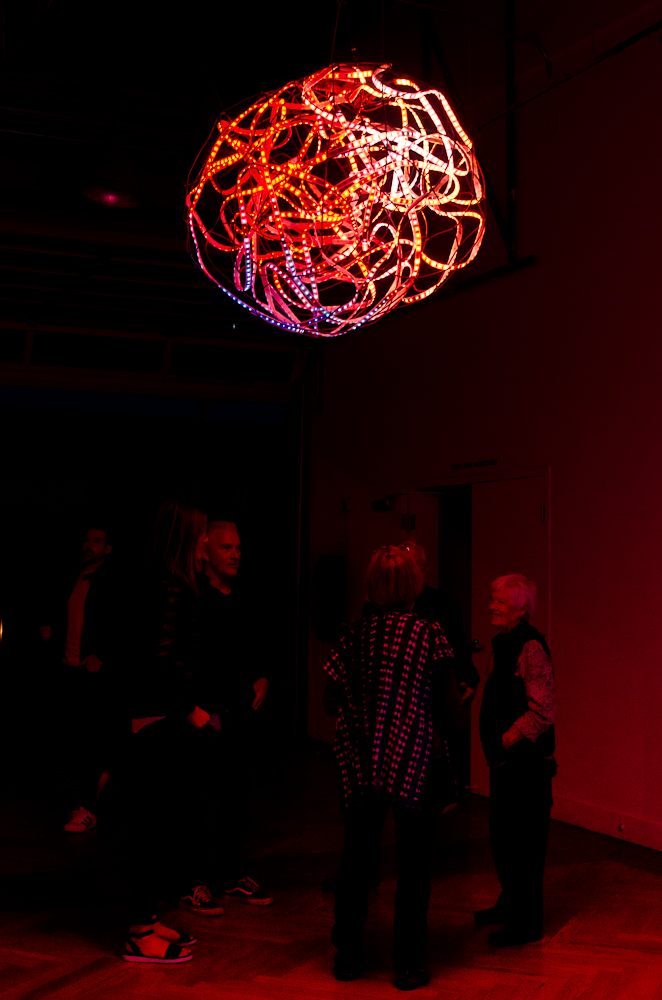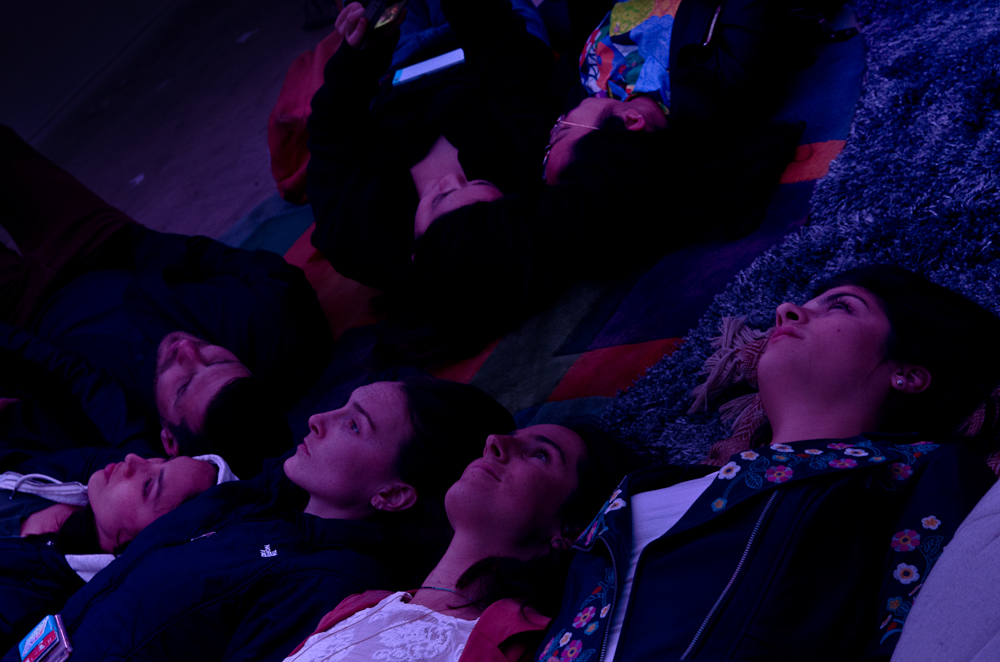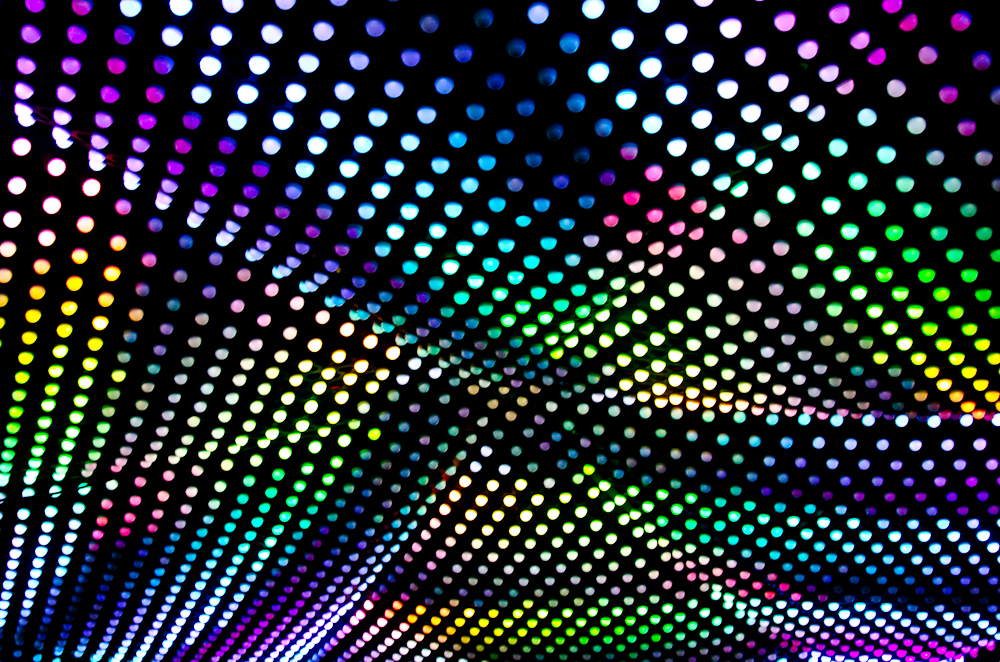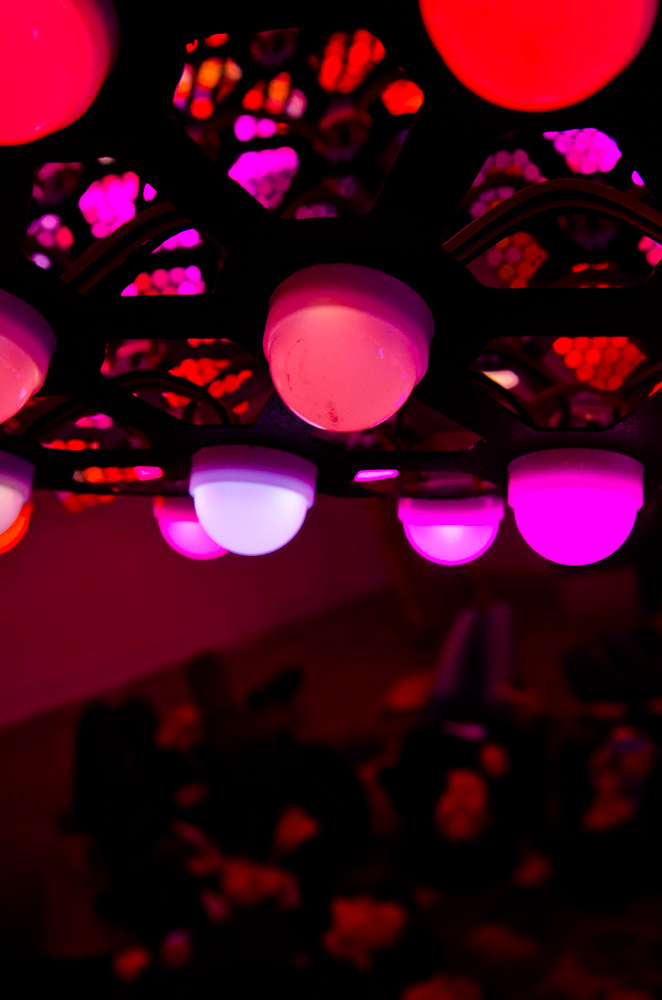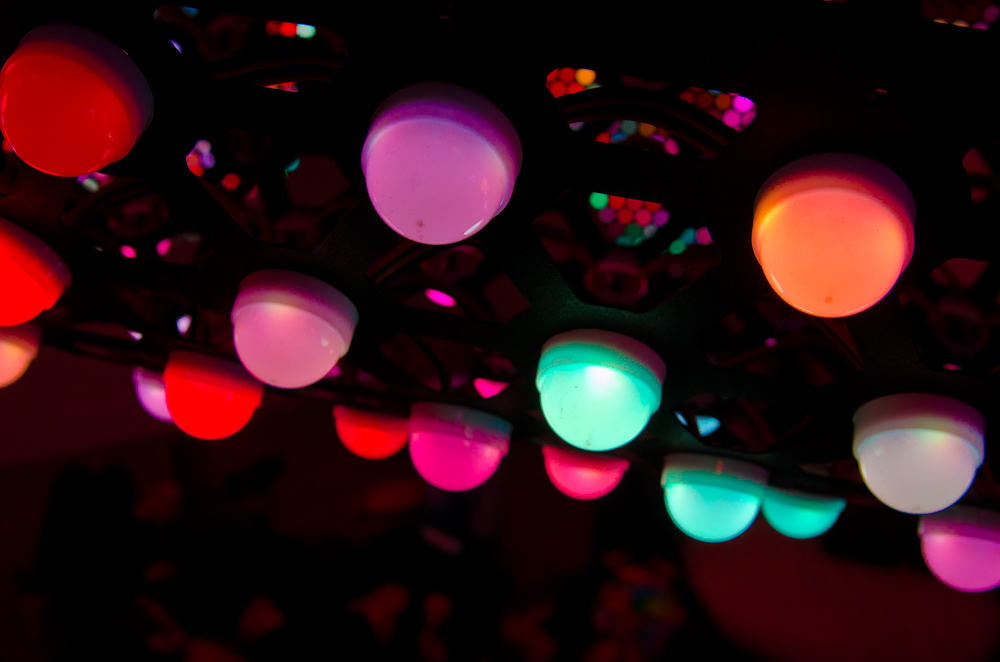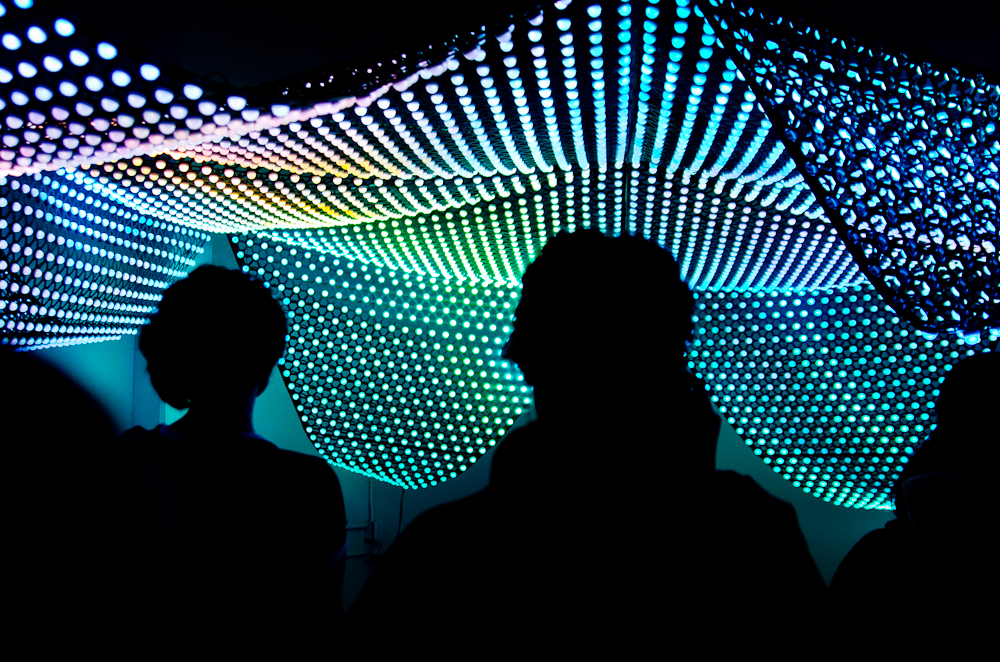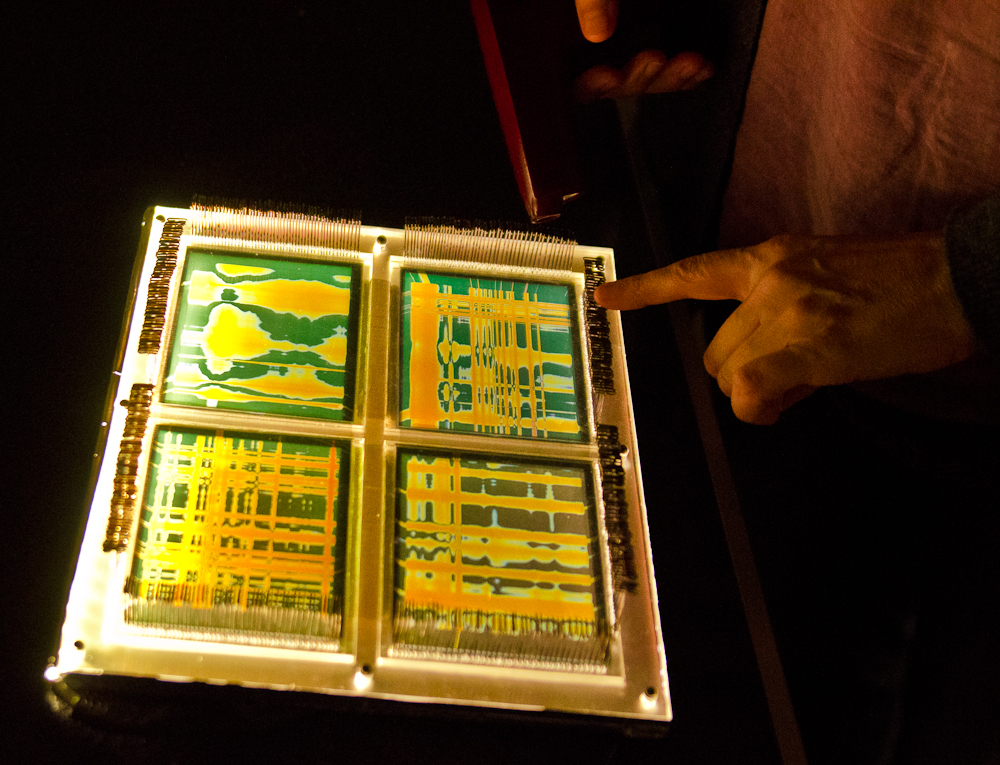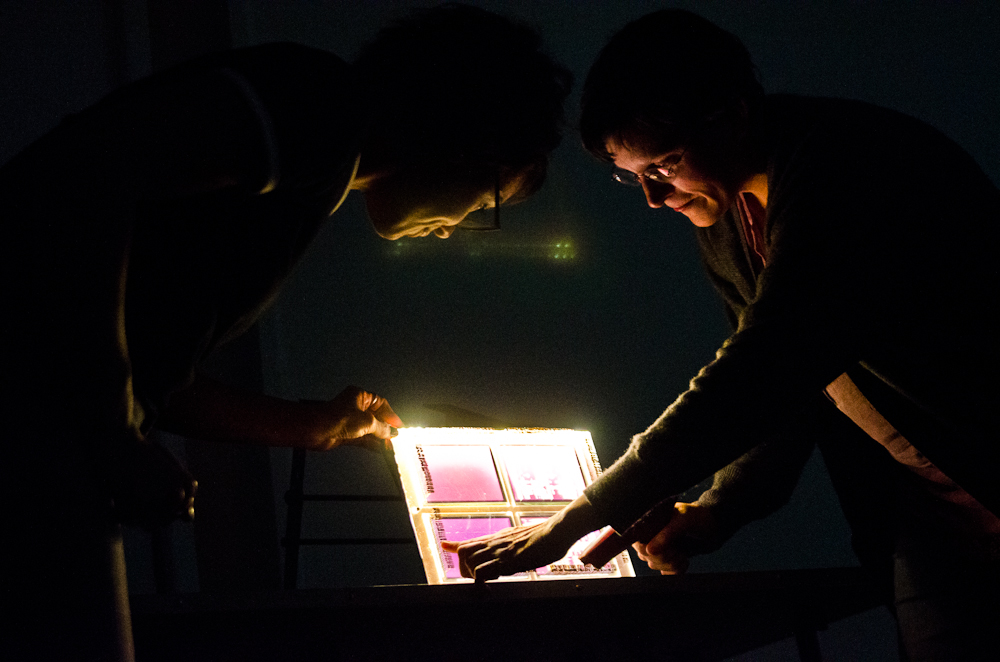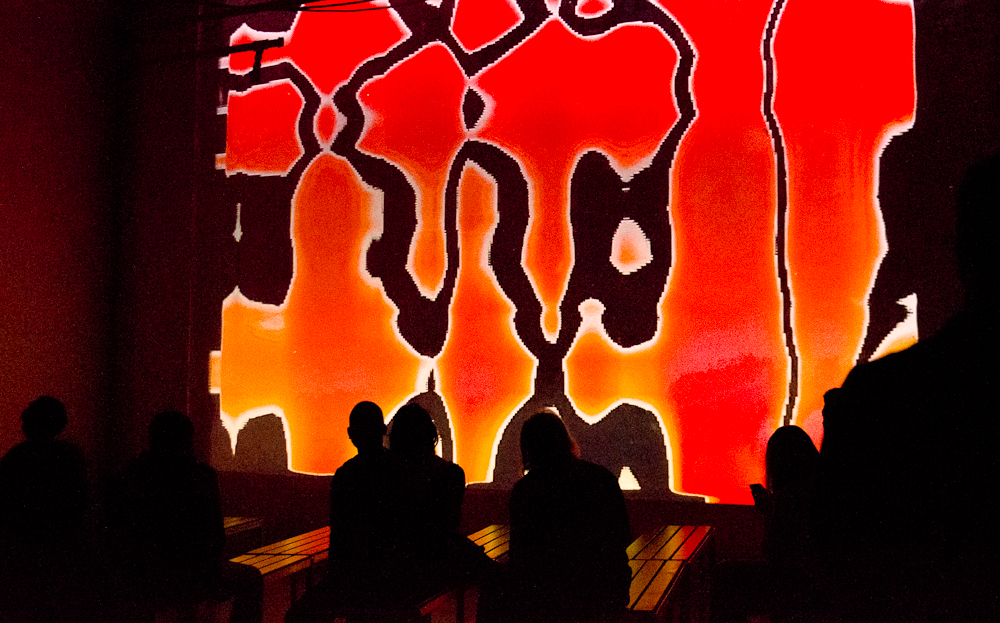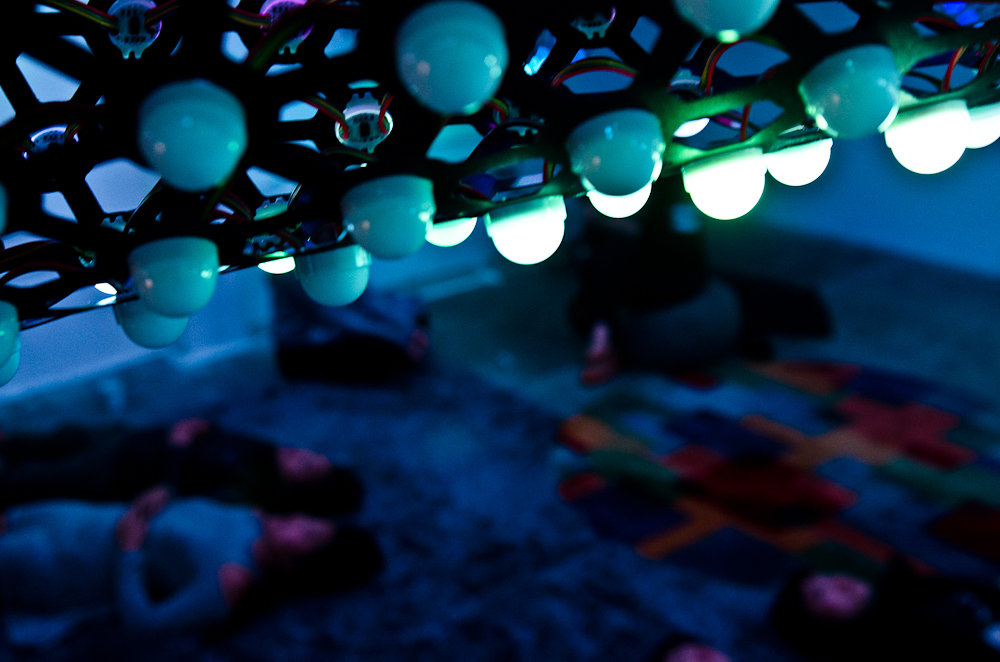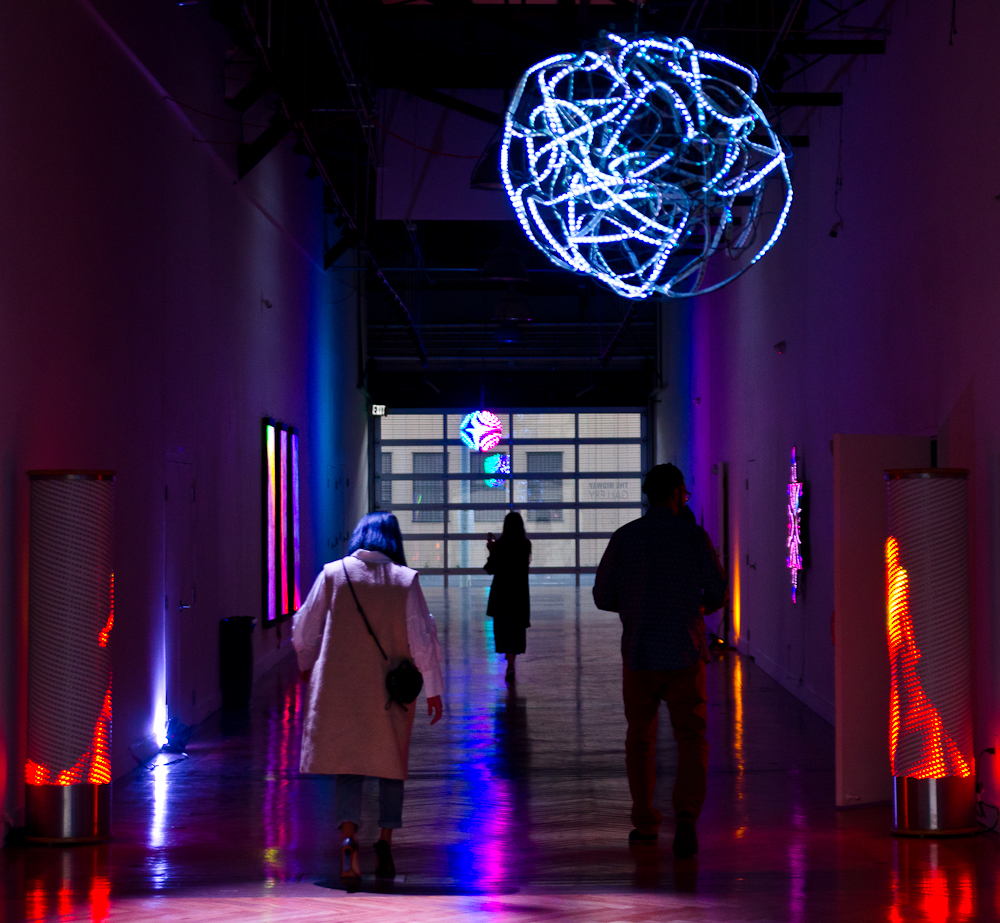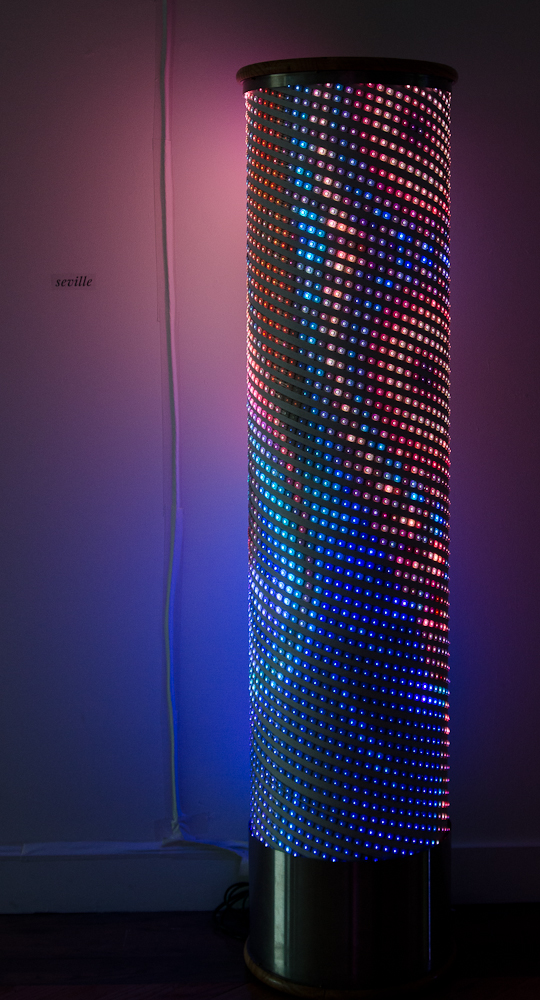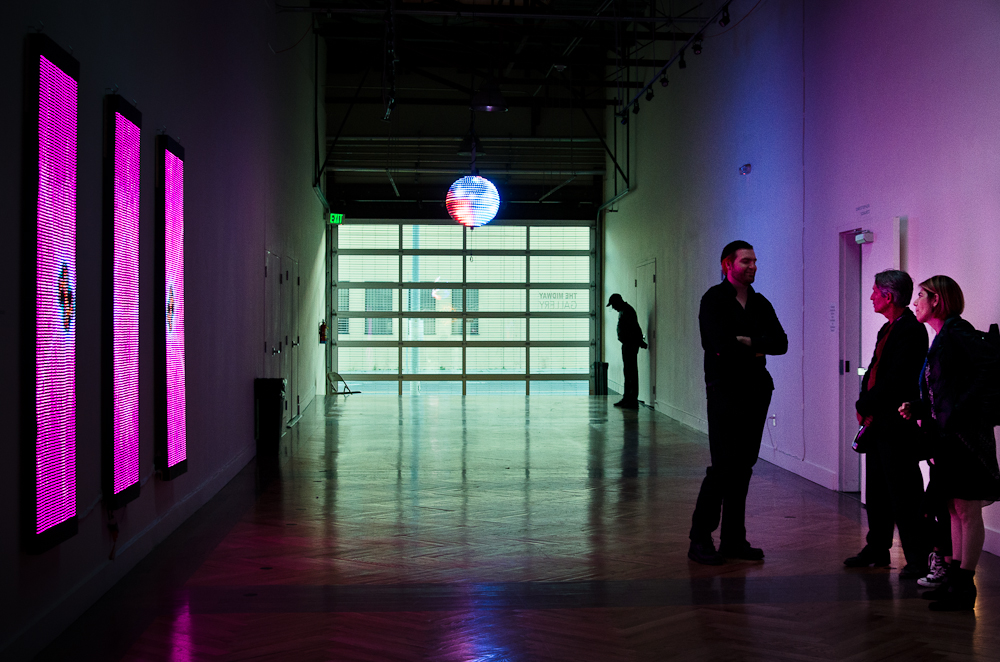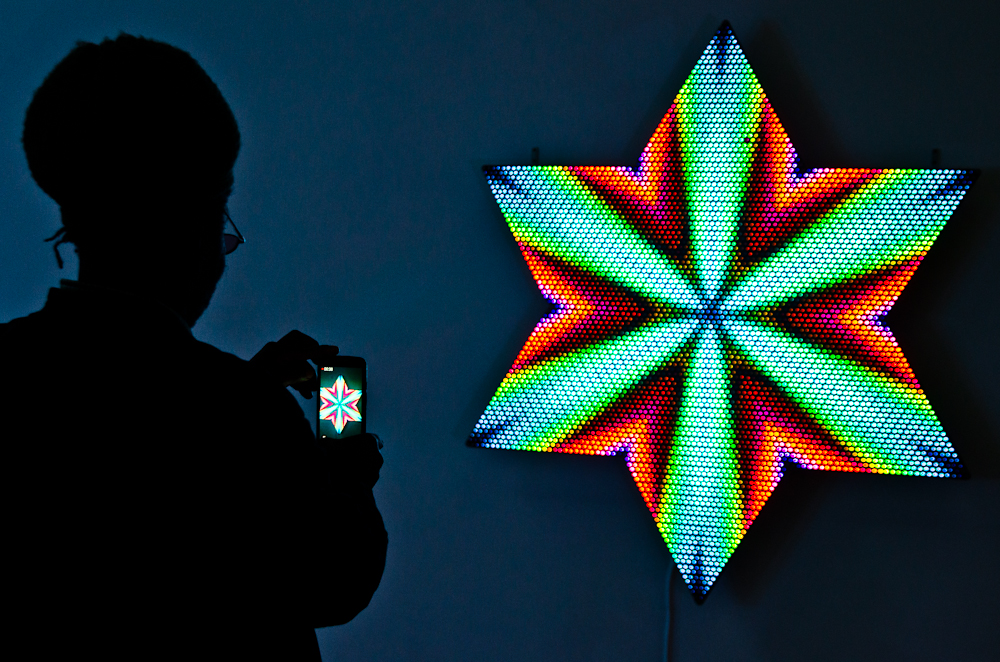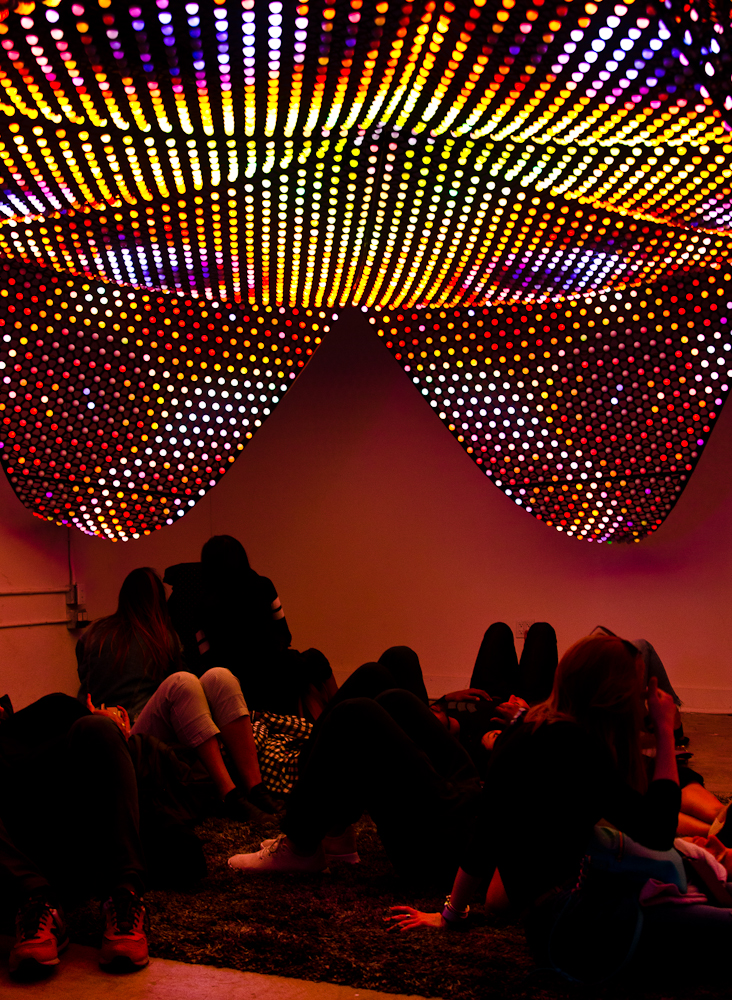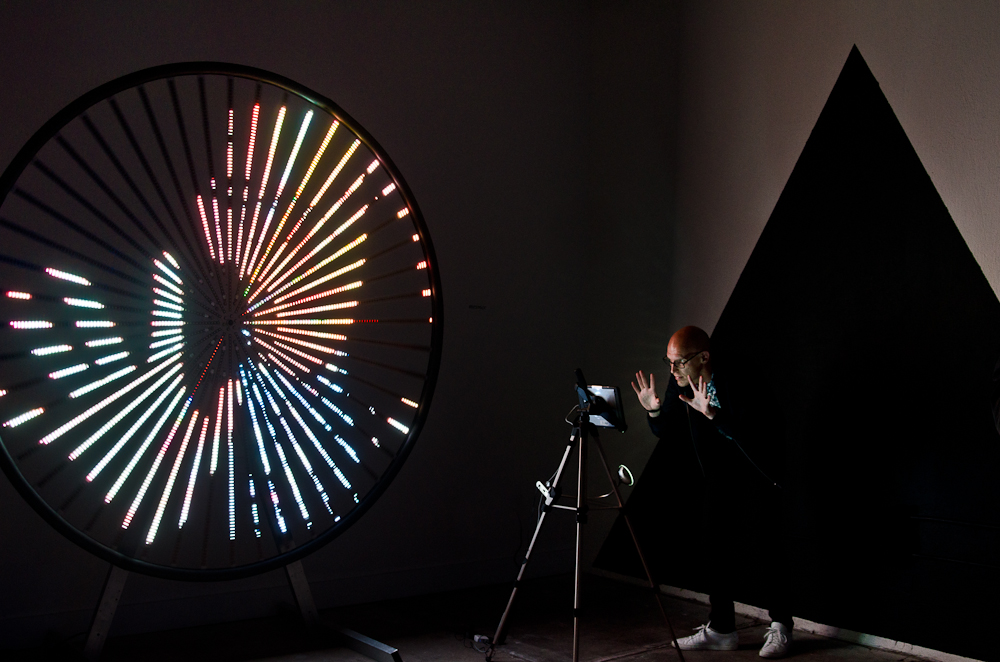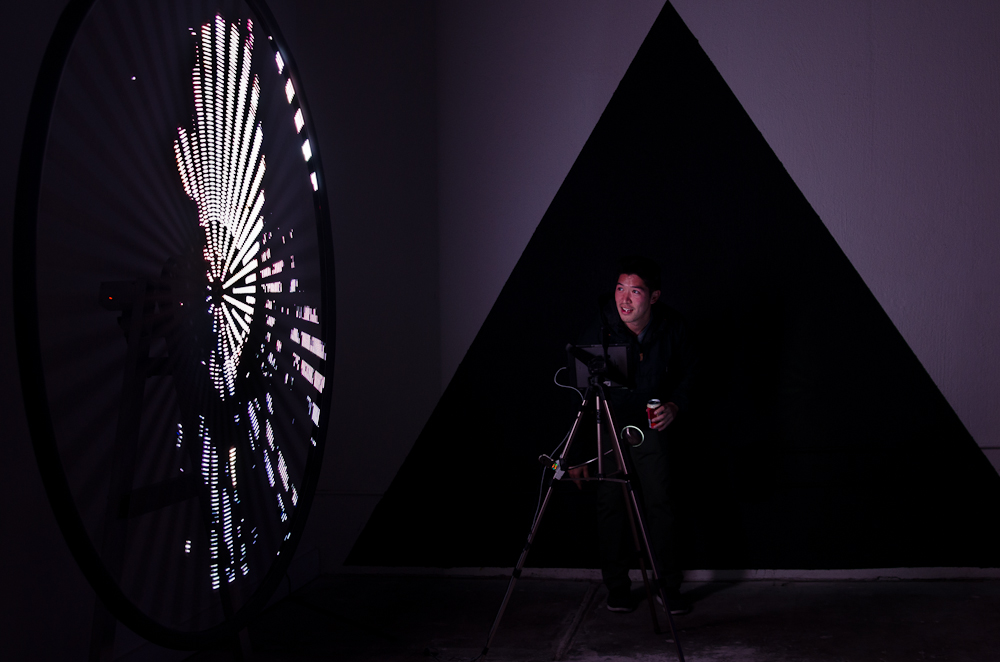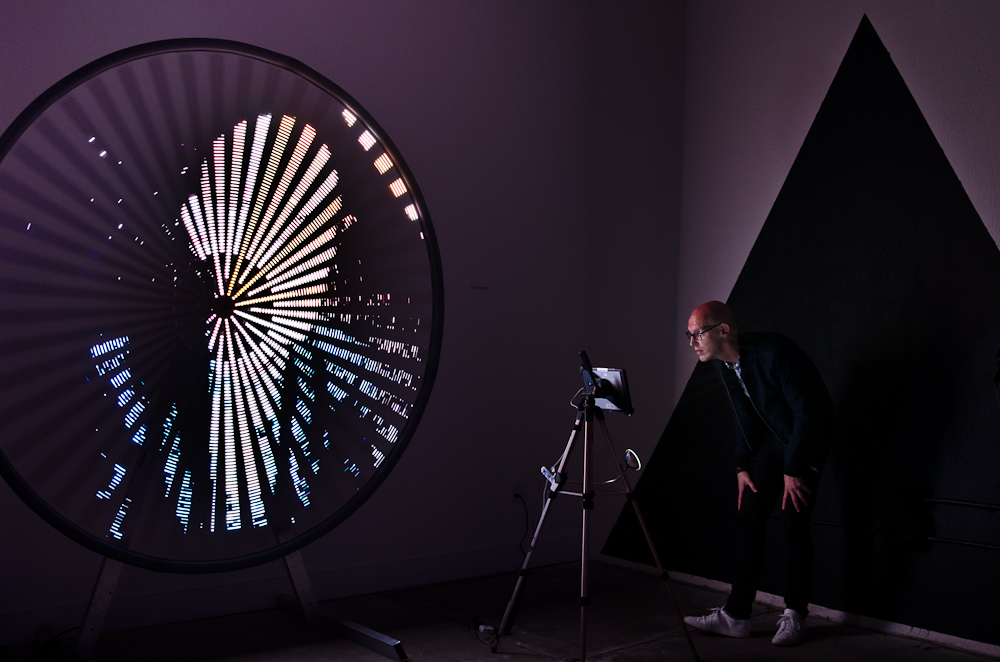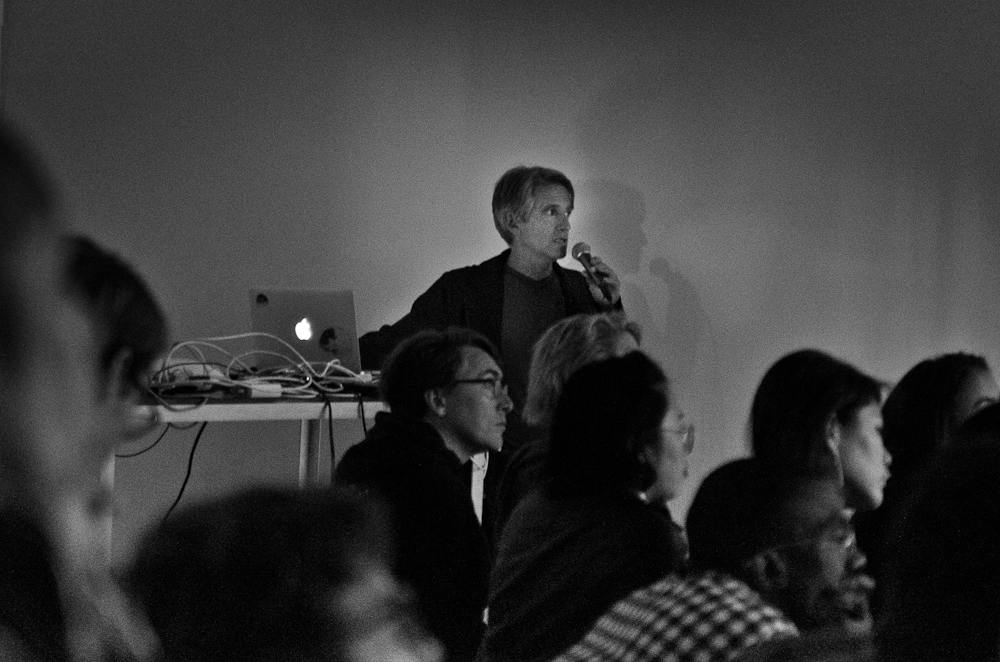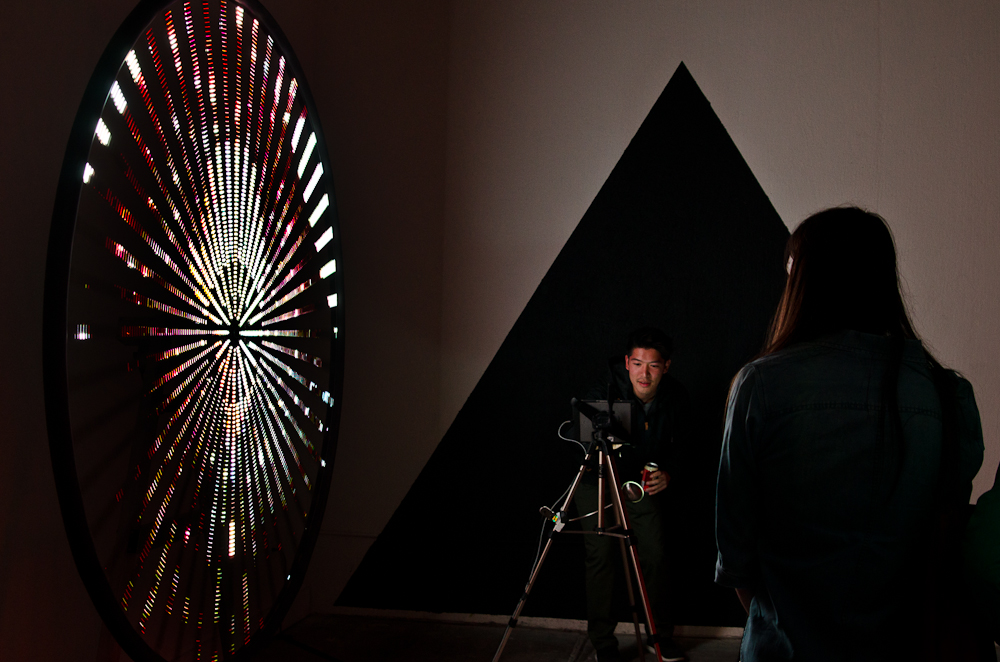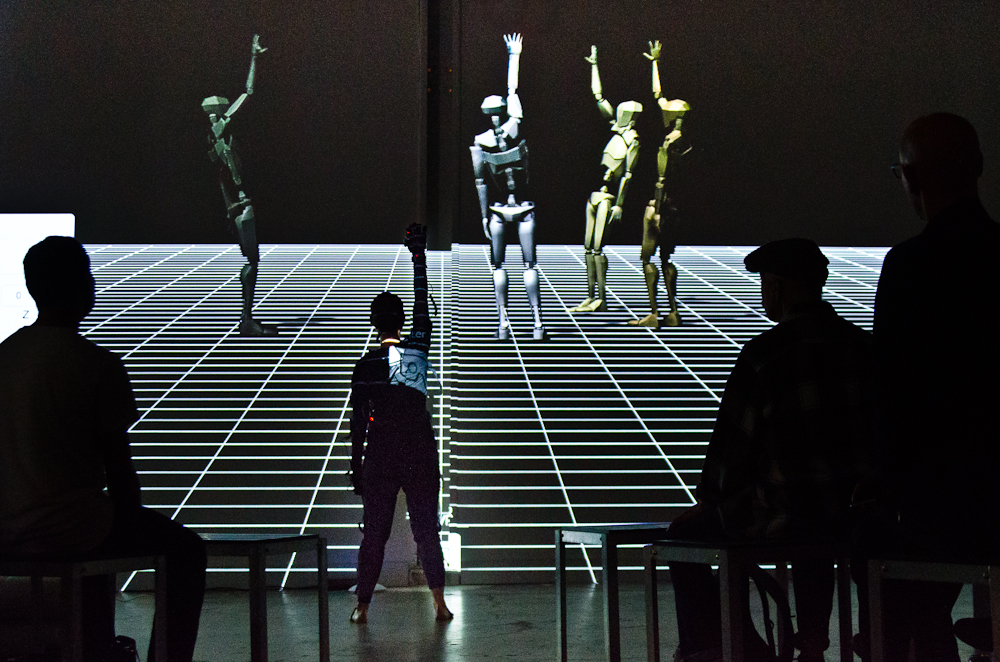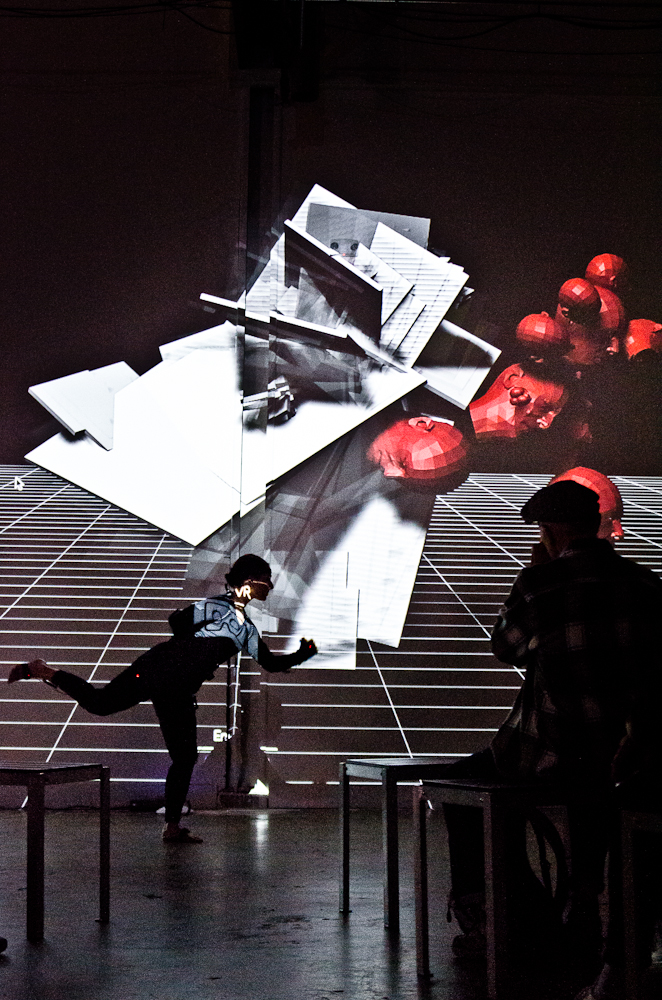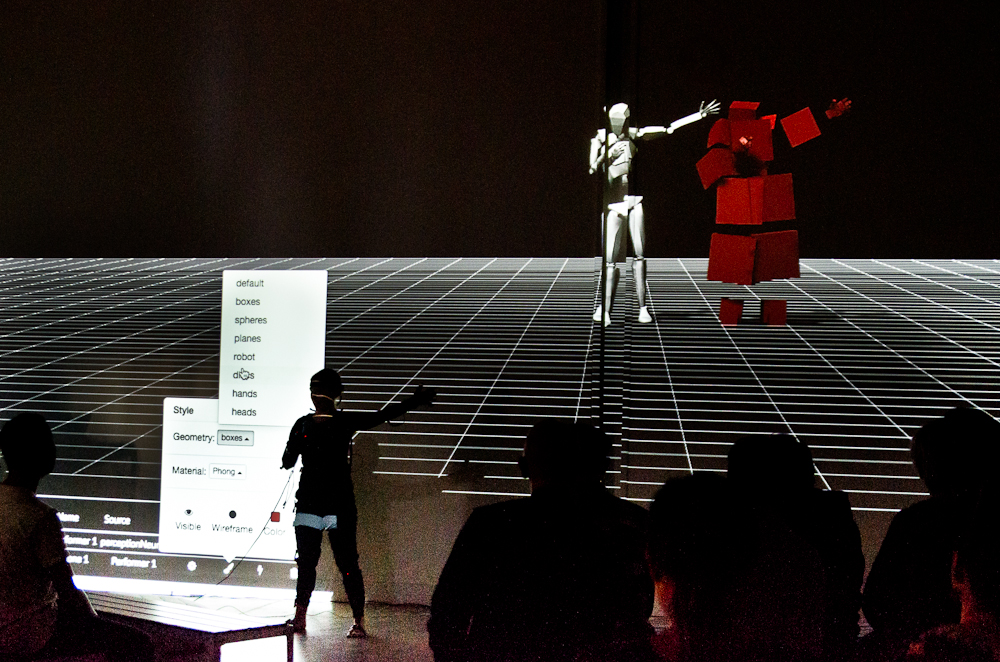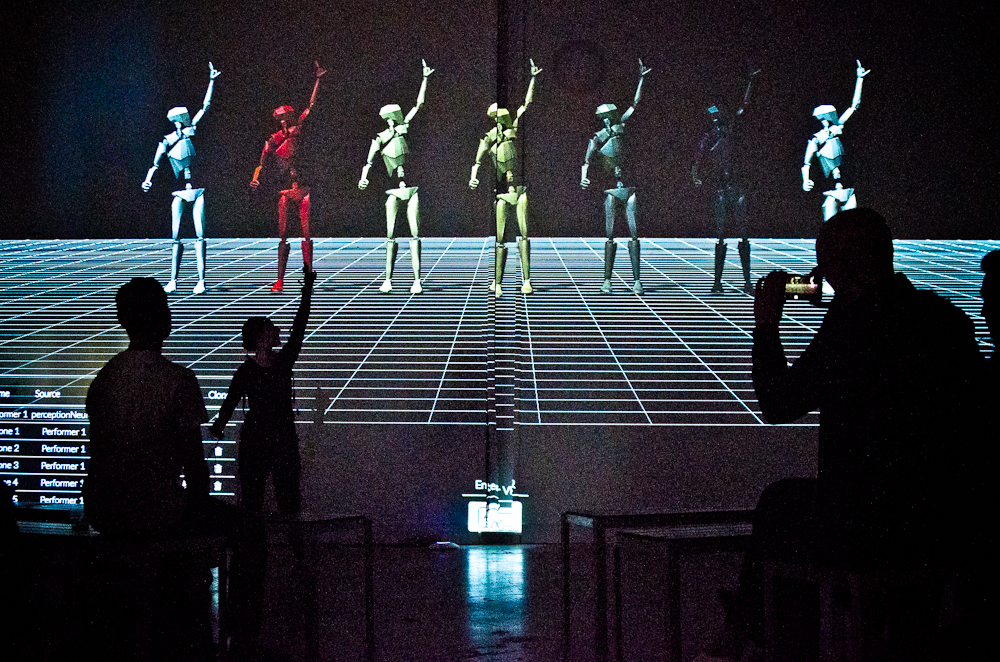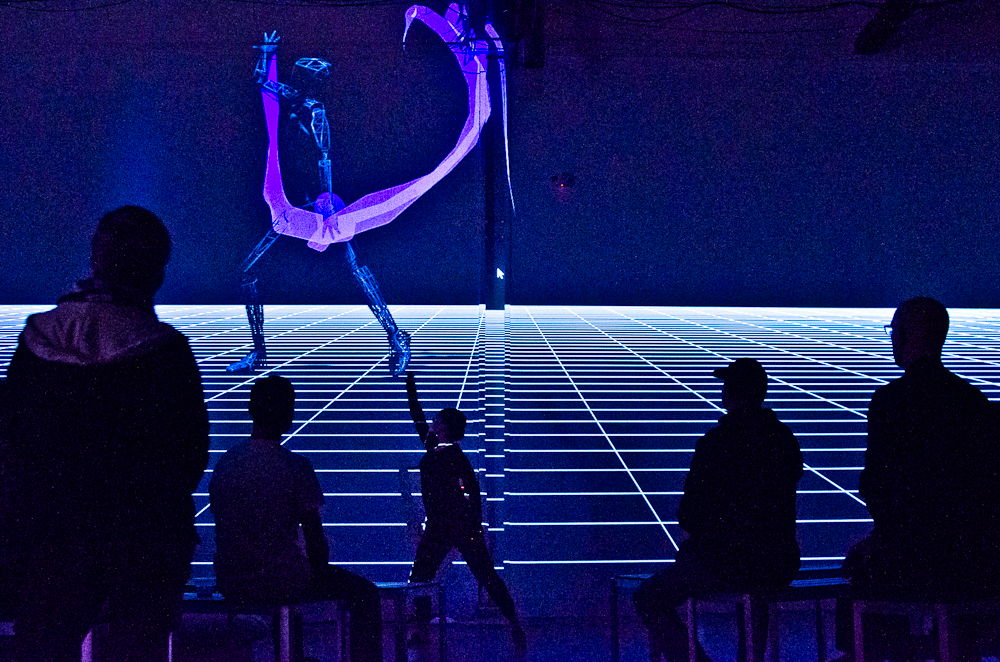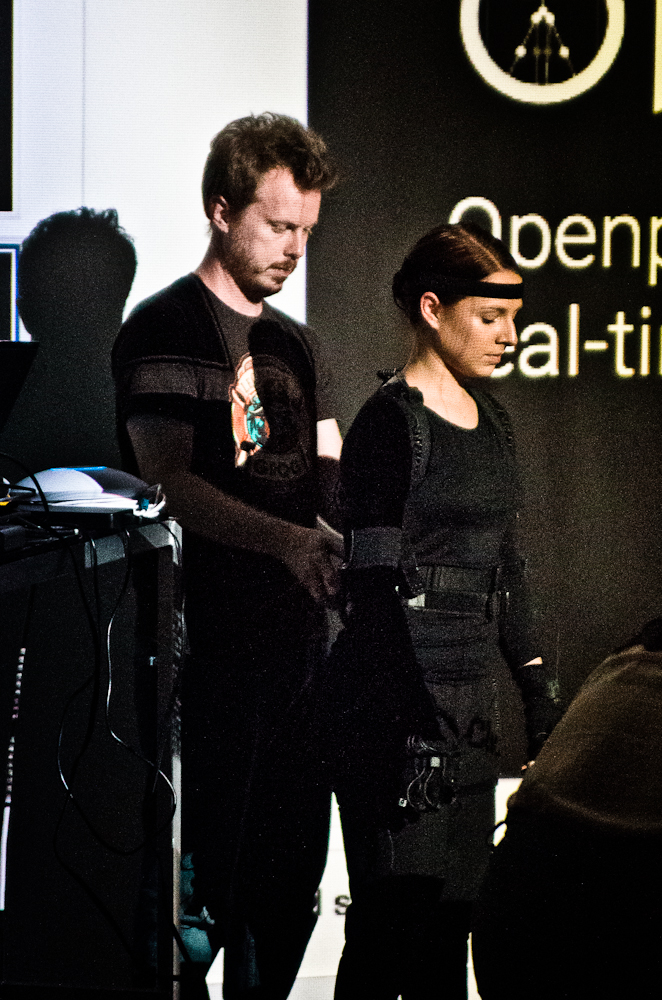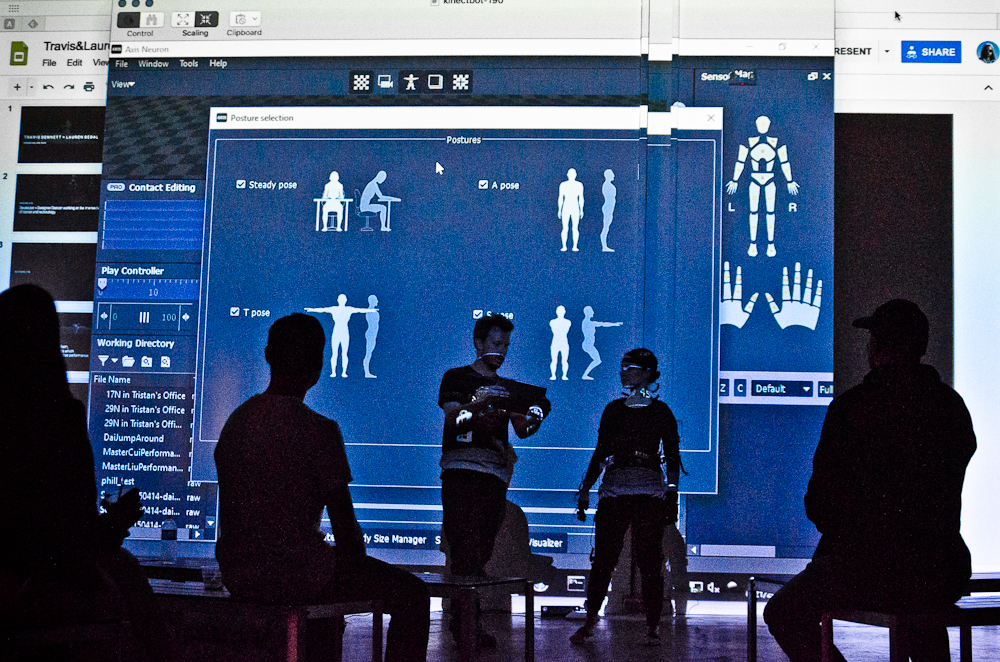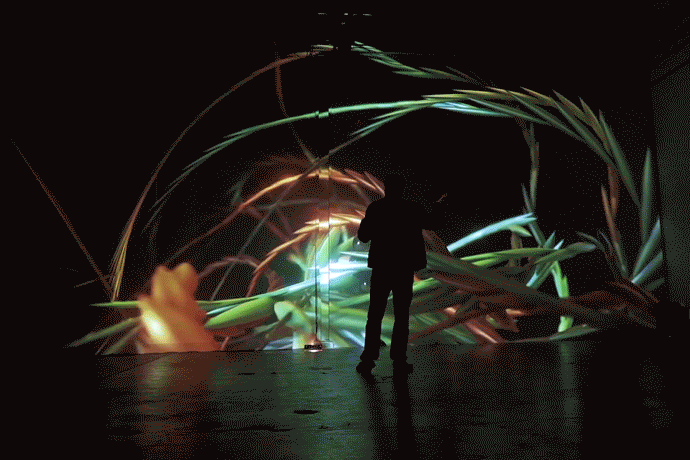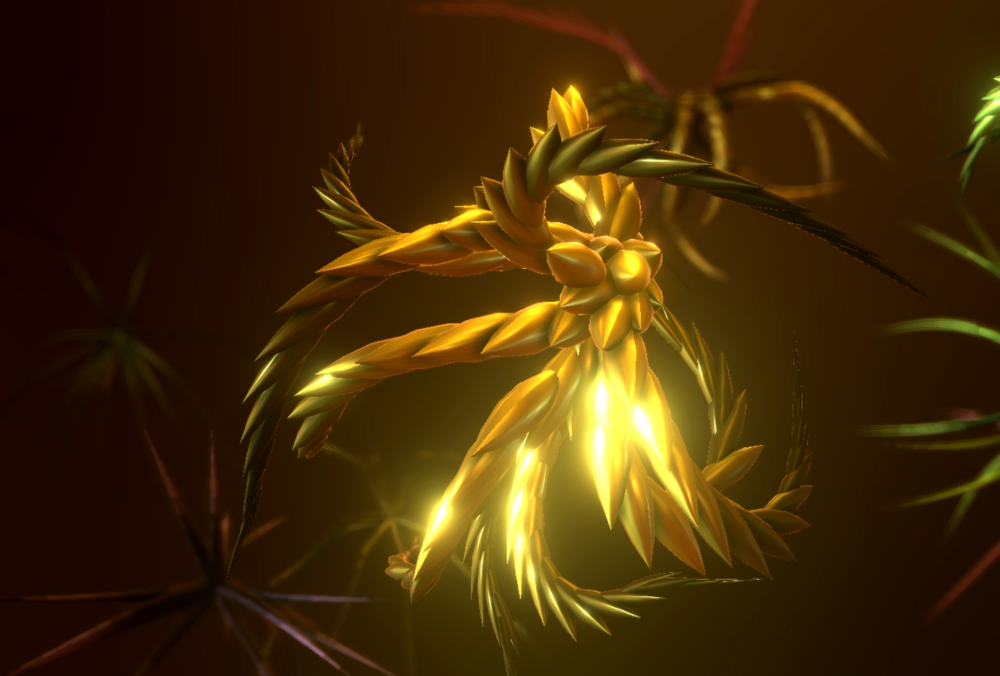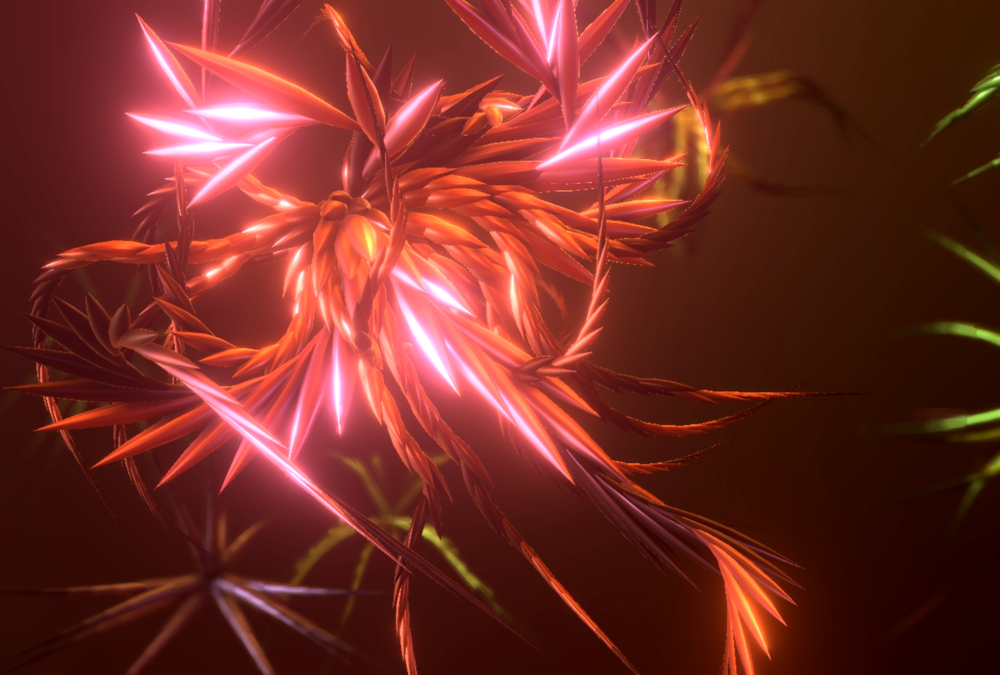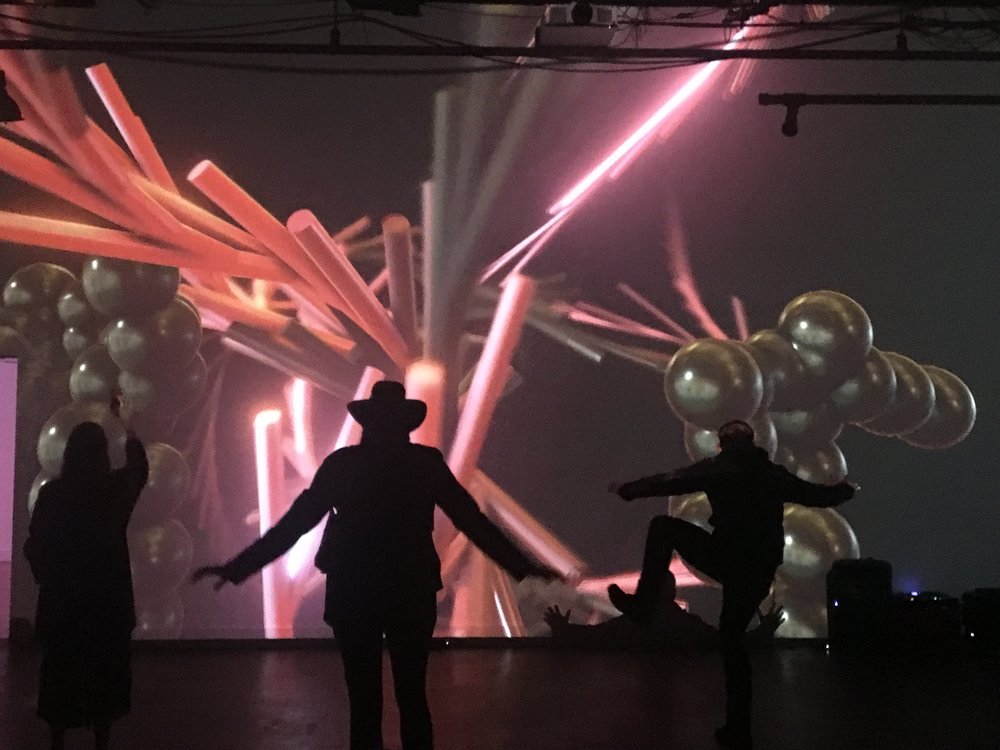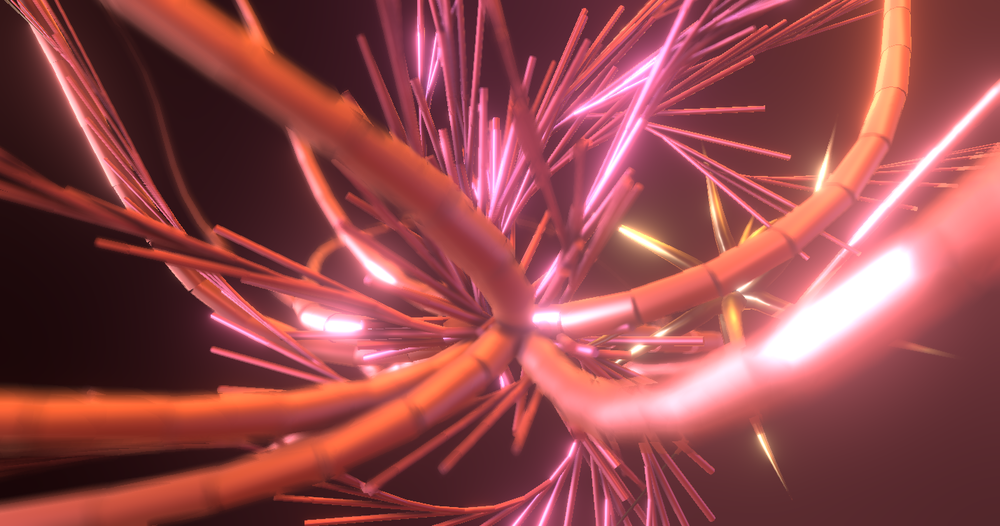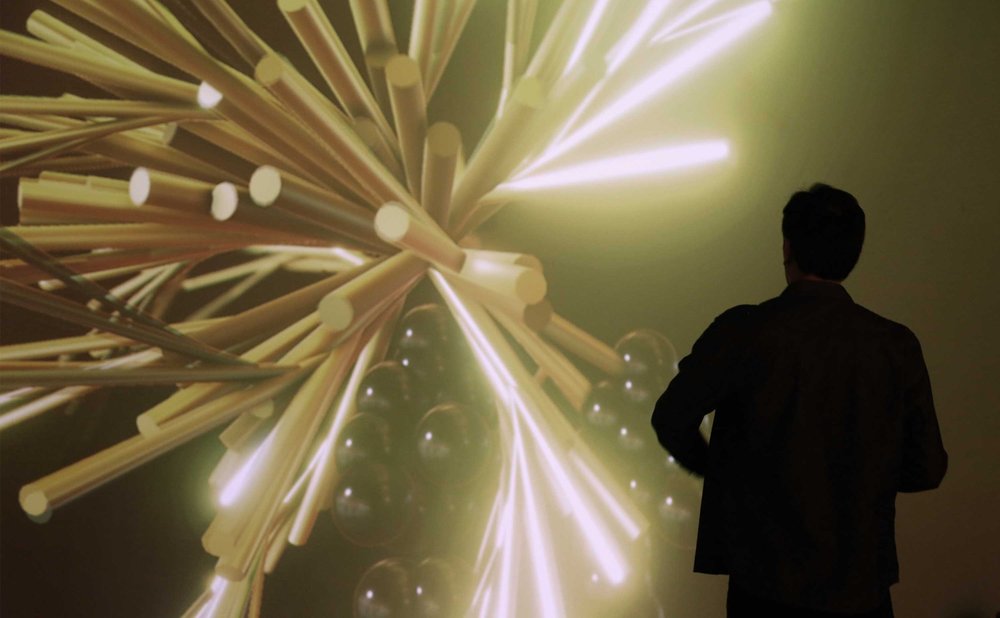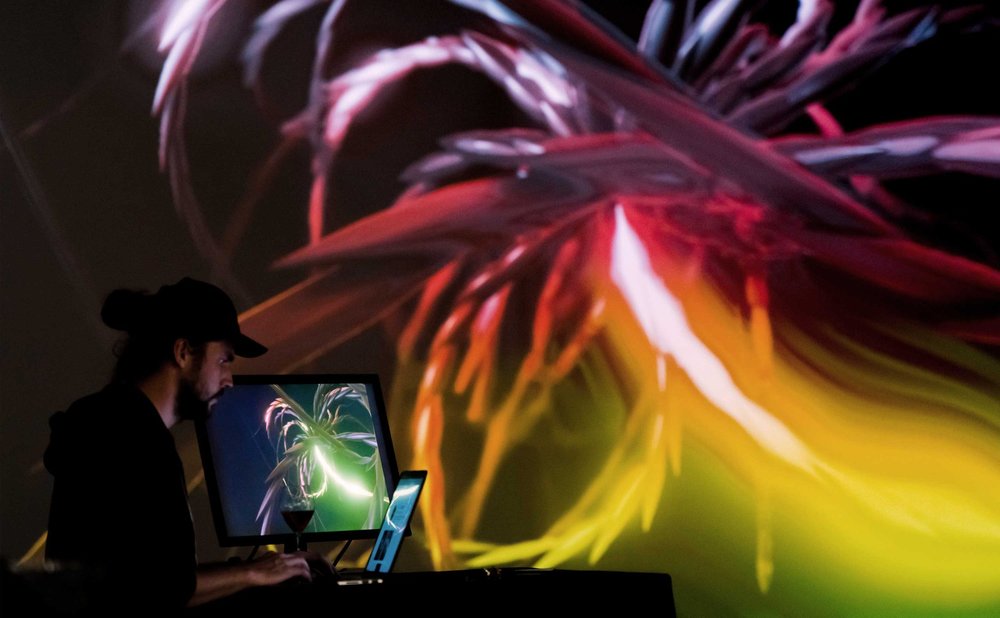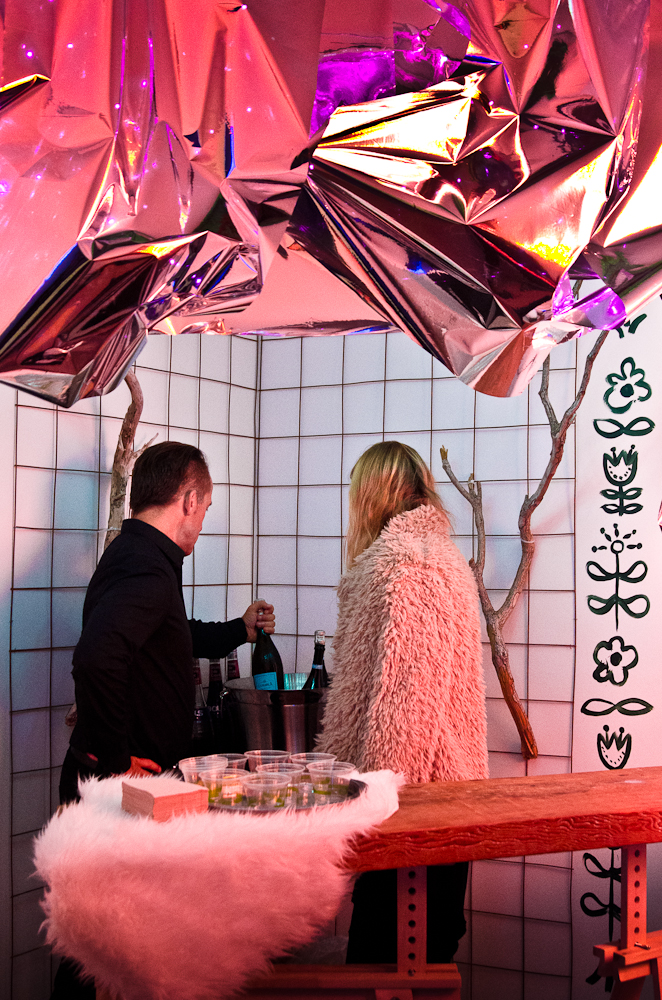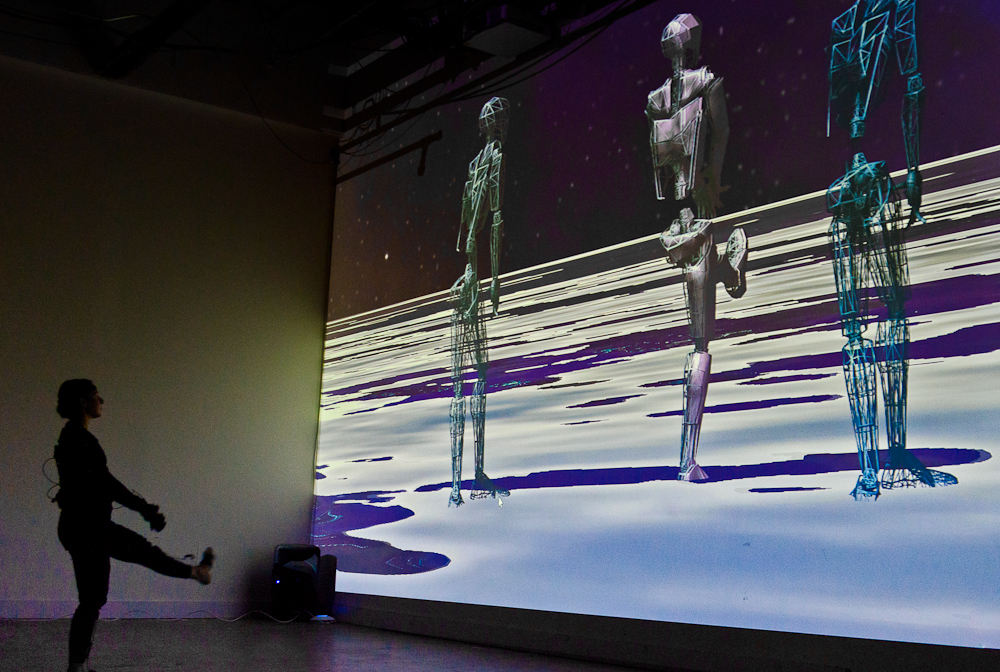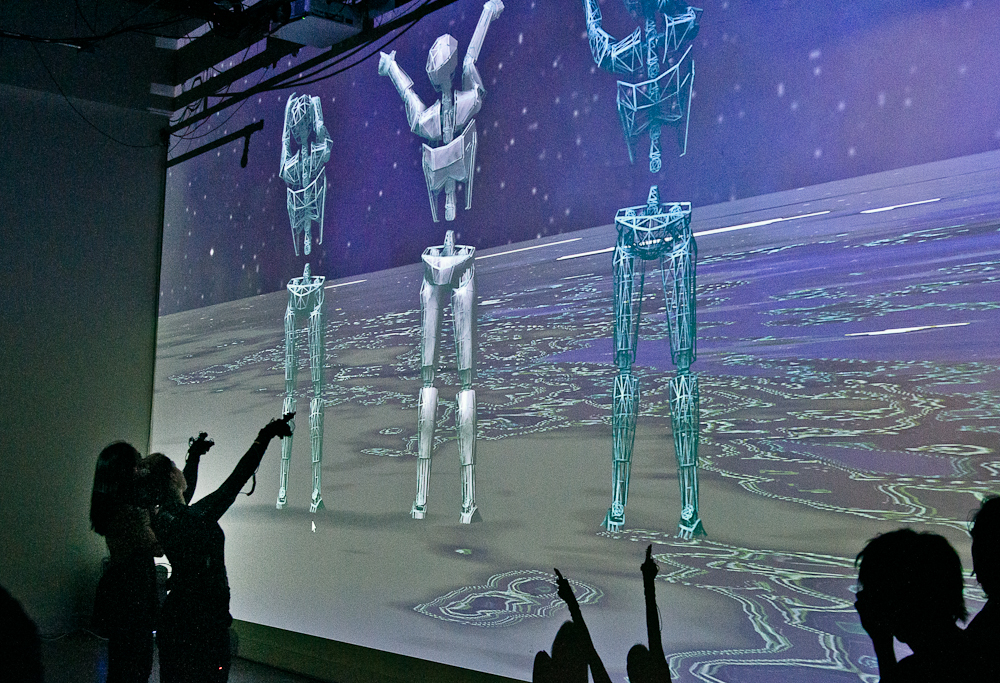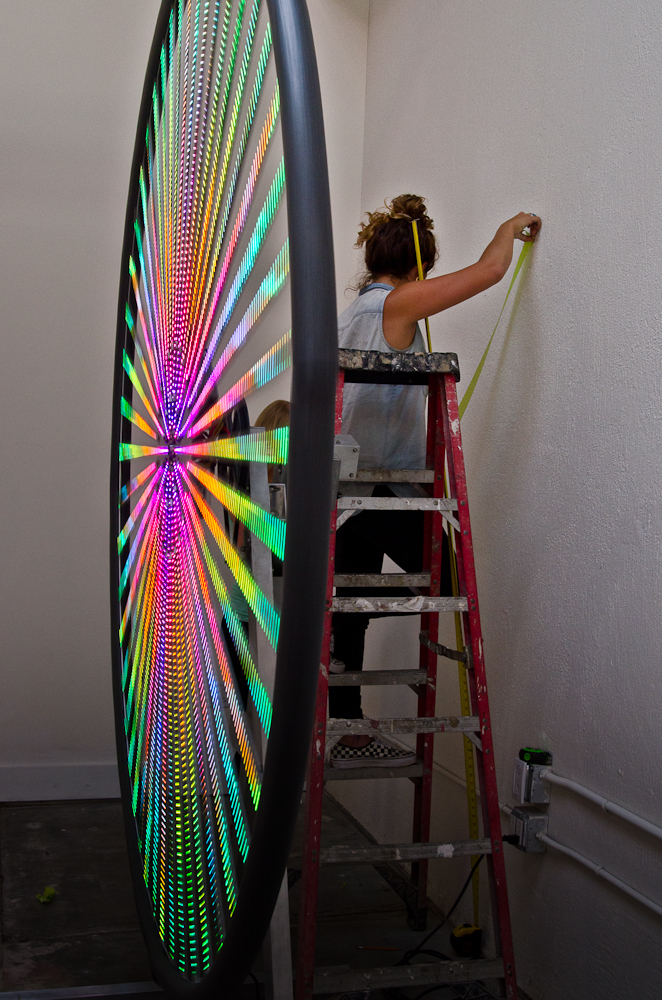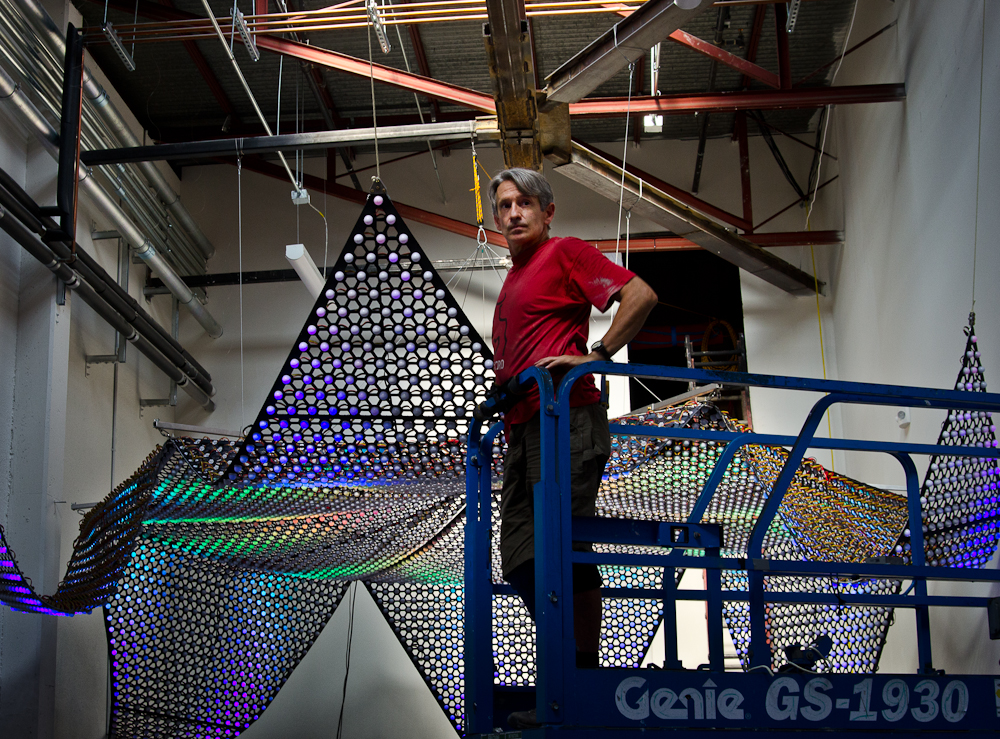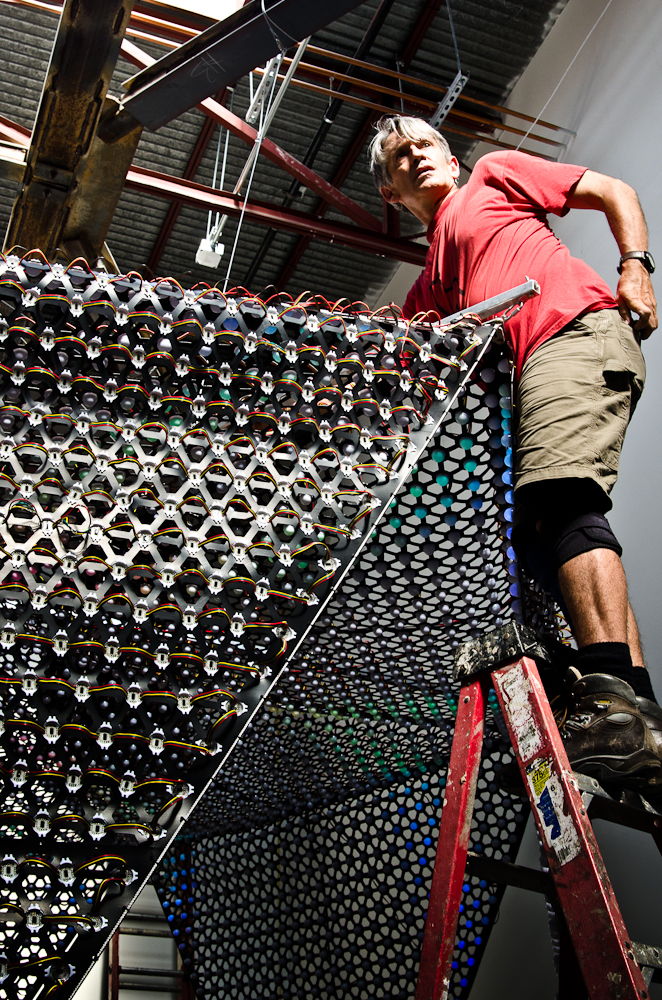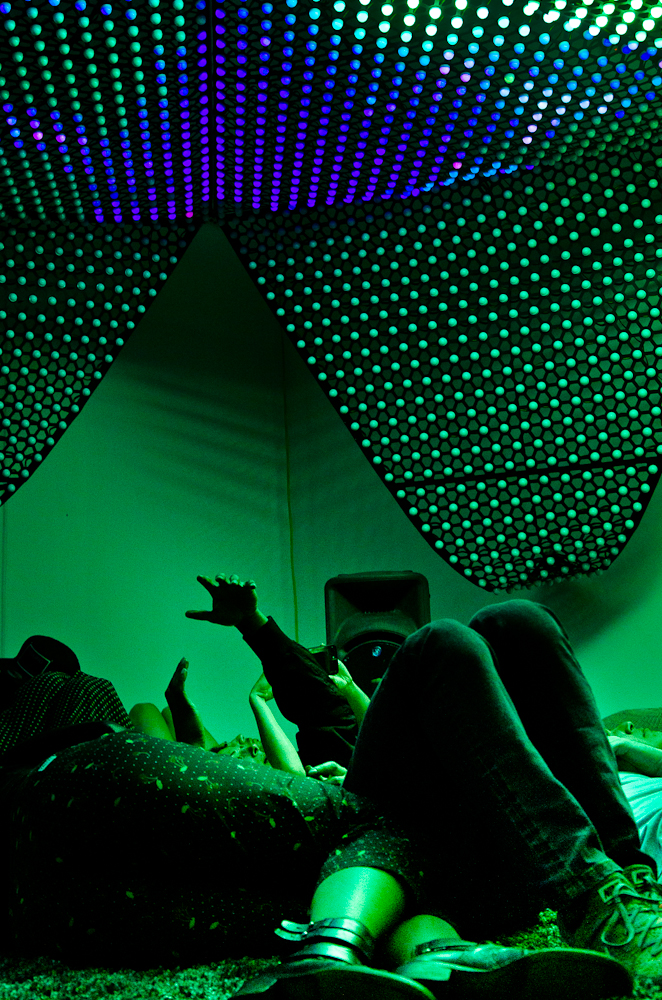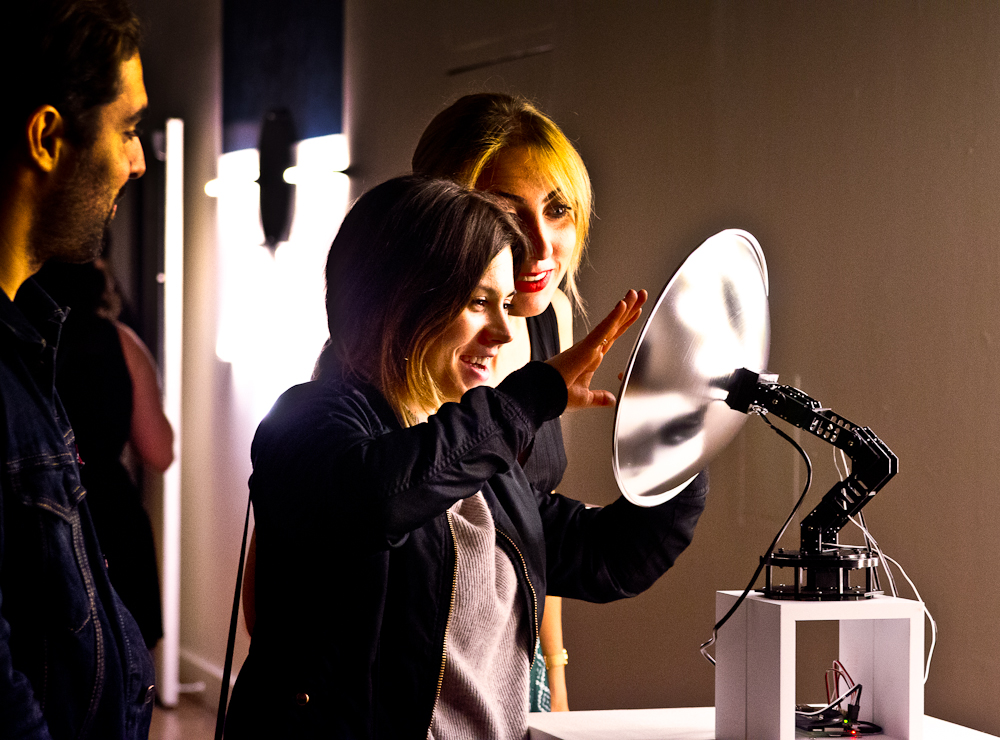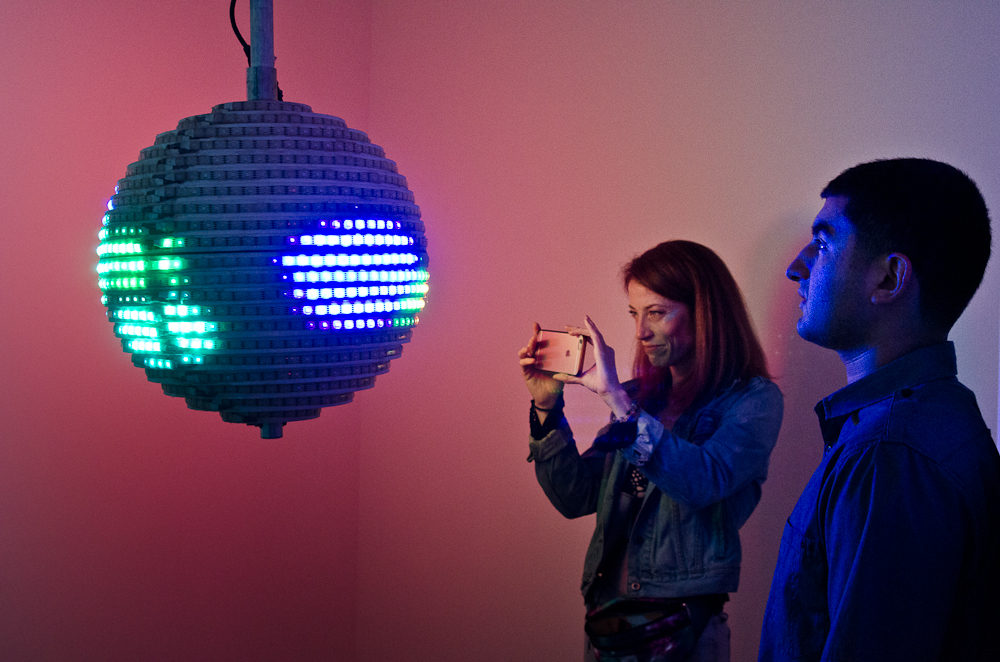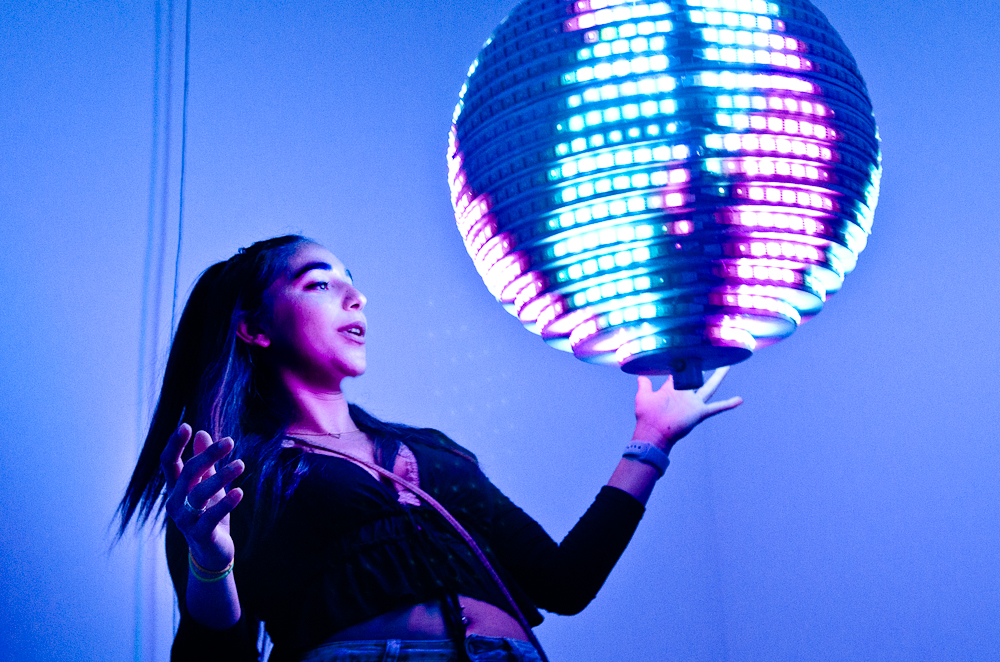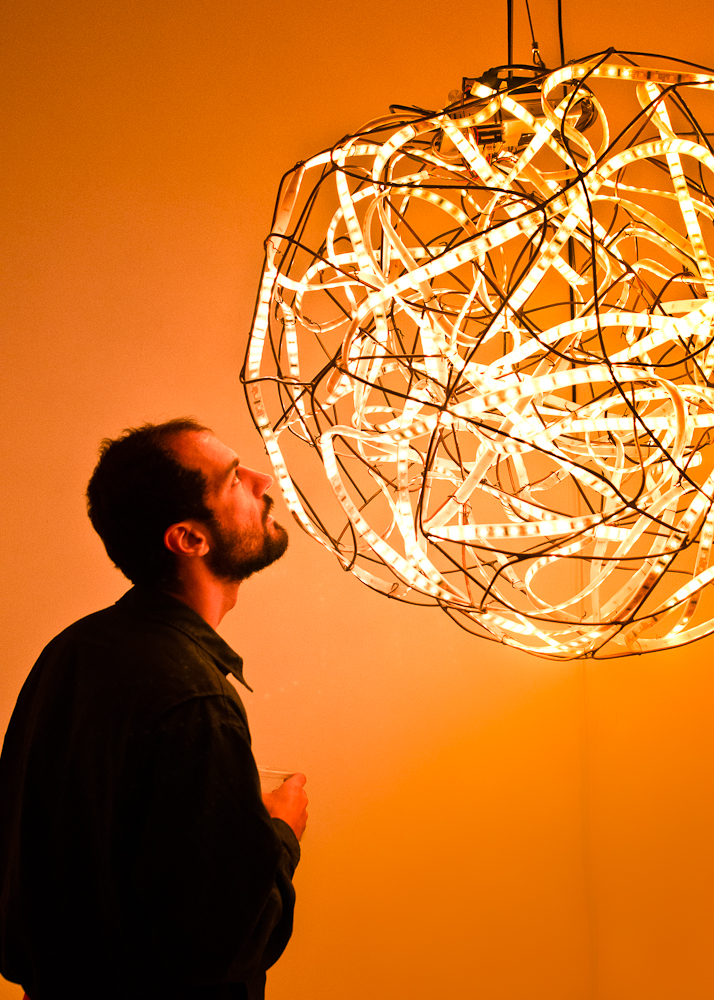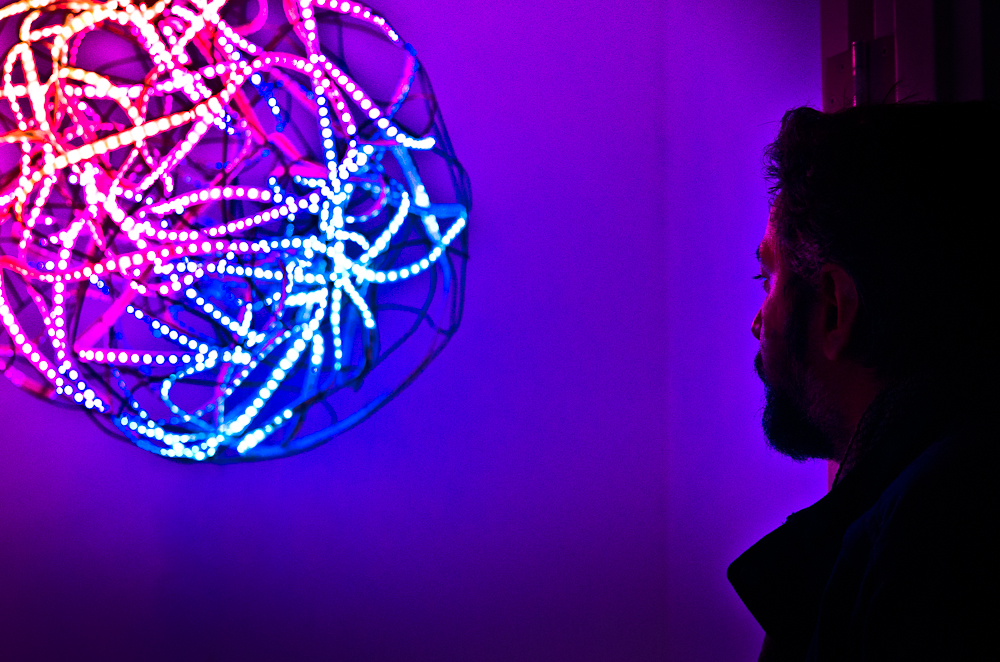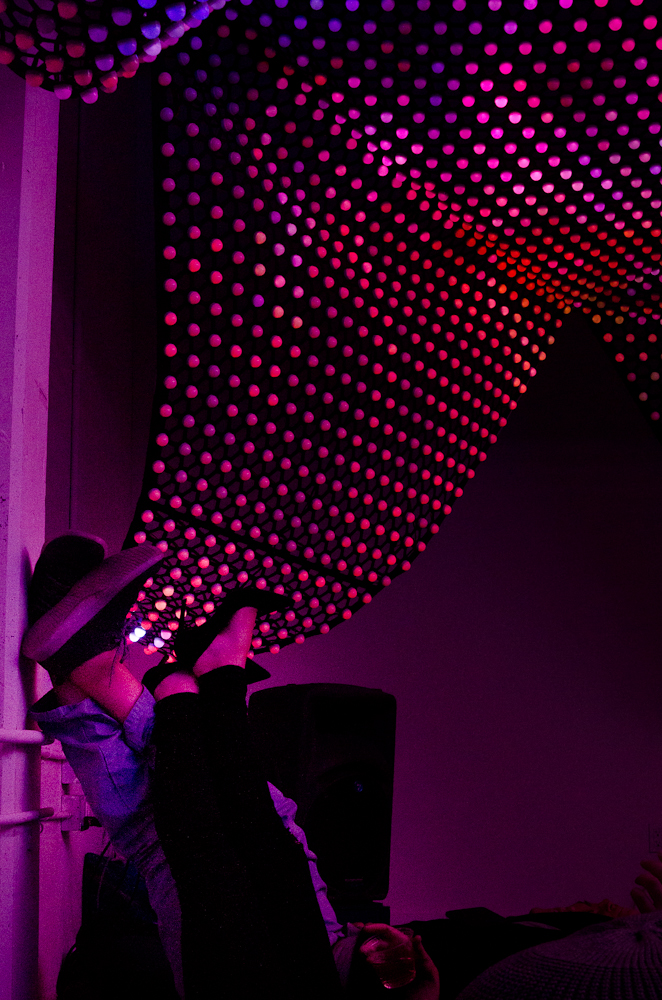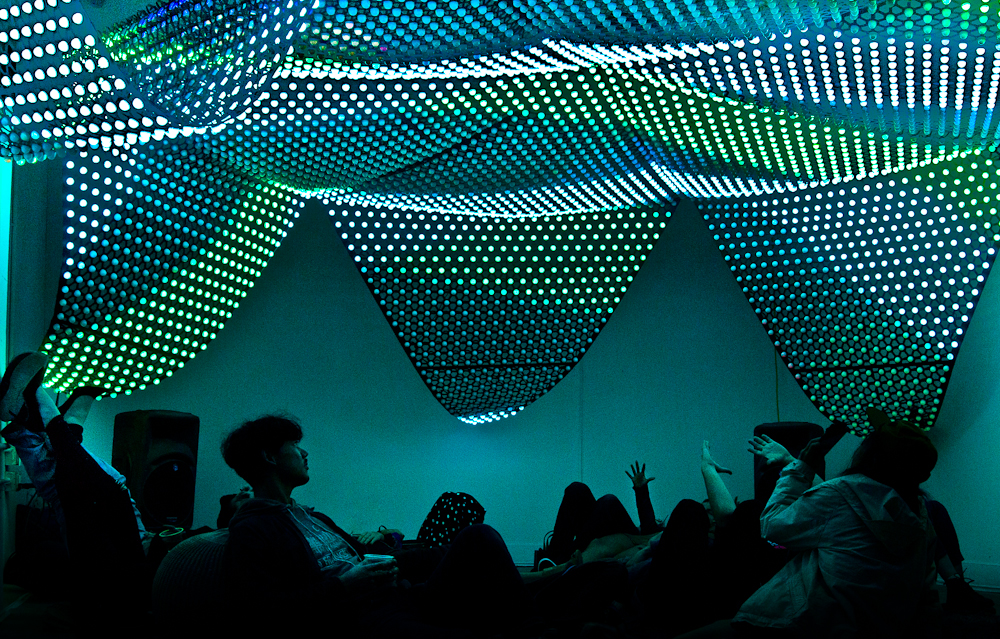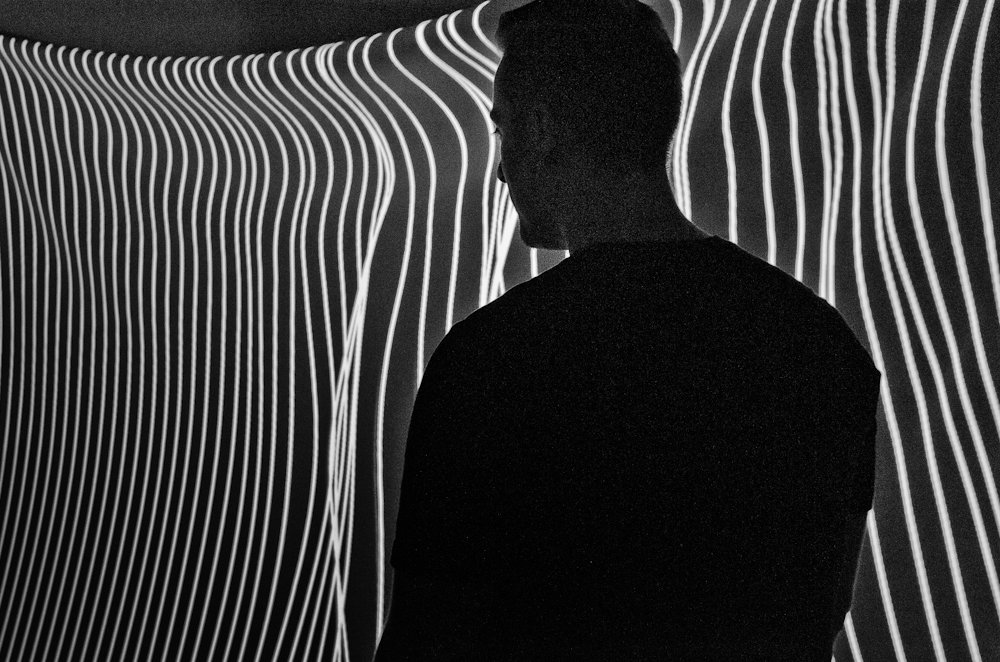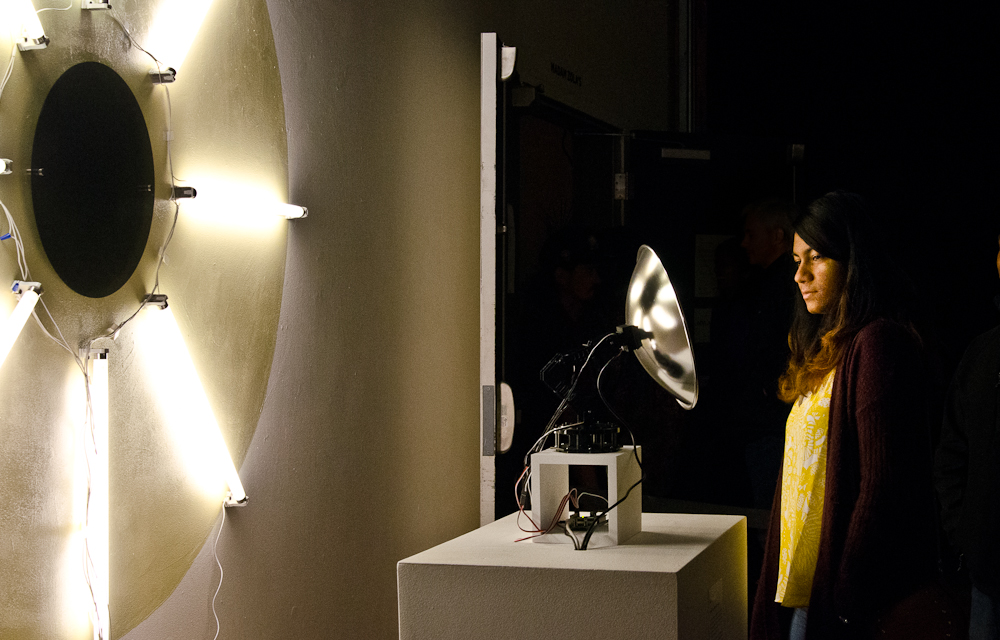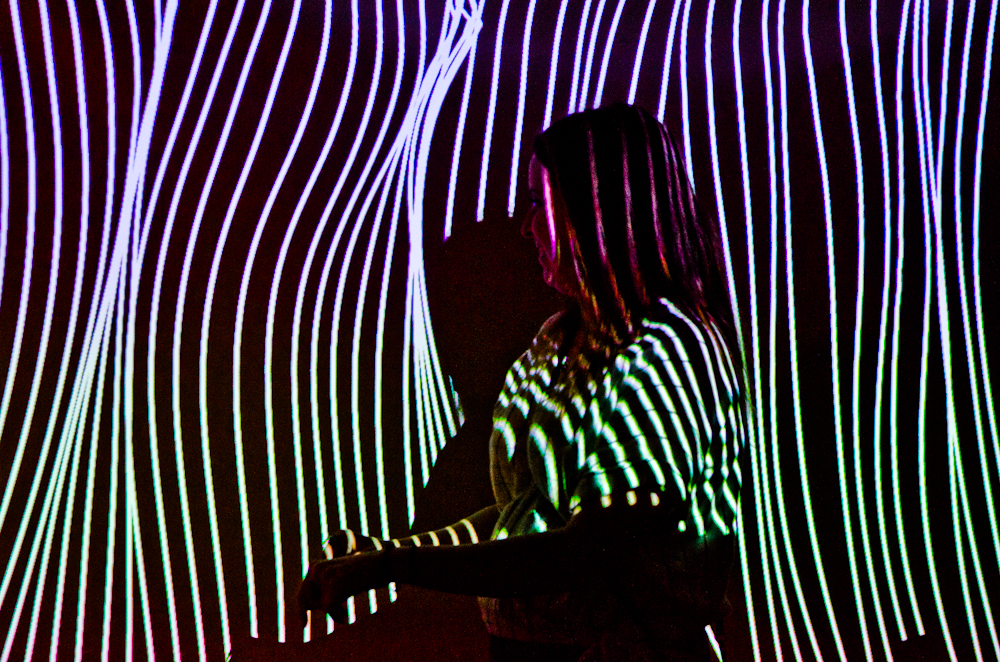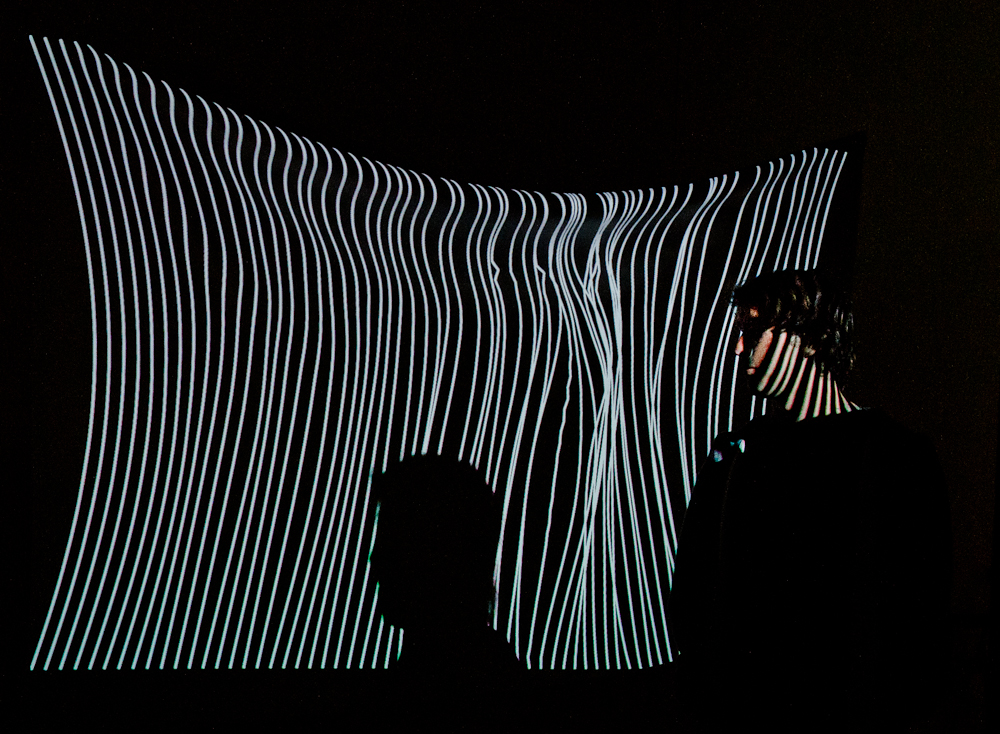 EXHIBITING ARTISTS:
MARPI
Renowned technologist Mateusz "Marpi" Marcinowski will be showing Aquarium Project, the latest prototype from the San Francisco-based digital artist. The new interactive art installation will let anyone play with generative, underwater creatures, and create music in the process.
Marpi is a Polish-born San Francisco-based digital artist. His artworks are interactive, scalable, and multi-platform, giving anyone ability to shape them and create their own. By building windows into the same universe Marpi provides an empty canvas where the art does not exist until people create it.
CHRISTOPHER SCHARDT
Burning Man favorite and engineer turned LED artist, Christopher Schardt is an Oakland-based sculptor, musician and programmer. Constellation, a 6-pointed LED star canopy at The Midway makes its debut appearance. Constellation is a smaller/indoor version of his well-known Firmament piece that has graced the Playa for many years. In addition to Constellation, Schardt exhibits numerous works, which trace his art's history.
Christopher Schardt has been creating large-scale sculpture since 2000, focusing on LEDs since 2013. He works in aluminum, stainless steel, glass, plastics, electronics, and software.
Many of Schardt's pieces strive to be a place to be. He learned how important this is with a piece called Yantra in 2003, and again in 2015 with Firmament. Rather than just walking up to Firmament, looking for a while at the pretty lights, and moving on, visitors would smile, sit down, and eventually recline, gazing up at the lights, sometimes for hours. Schardt is represented by Building 180, who work closely with artists to create unique and meaningful installations.
ECCO SCREEN
SF-based projection artist Ecco Screen will be transforming G&M gallery into "Strands"
Strands features a monochromatic aesthetic and a metallic texture that over time, evolves into a characteristic resembling narrow stips of tape, web-like strands, or generating a completely new quality. The behavior and physics of each strand change on its own accord. Going from tight and resilient harp strings, to the buoyant and weightless essence of aquatic plants. Fundamentally giving strands a lifelike and organic feel, but of an alien nature. Its appearance never repeats and is ever evolving. strands was created using custom software made by ecco screen in Processing, on the hardware side an Xbox Kinect and a blob-tracking device was used. The whole sketch was running thru CoGe during the post-production process to add the installation's metallic look and visual effects. The physics and visual parameters of the Processing sketch was controlled by Vezér to morph the appearance of strandsover time, allowing it to take on a life of its own.
ACTIVATIONS:
IllUM:
The Midway's signature art + tech + music festival kicked of the Halation exhibition on June 9th showcasing the interactive light art in the show alongside dance performances by Lauren Bedal & Travis Bennet, headlining DJs Max Cooper & Recondite
DINNER PARTY:
Our gallery dinner series provides a space for guests to break bread with the creatives behind the show. See more on our Art x Culinary program here. This dinner was a casual, order at the cafe, choose your seat, groove to the DJ kind of night. Beats by DJ Nina Sol, mouth-watering food by Madam Zola's Fortune cafe. Guests were invited to bask in the light of the interactive light installation of display while filling their bellies and their souls! All artists were in attendance.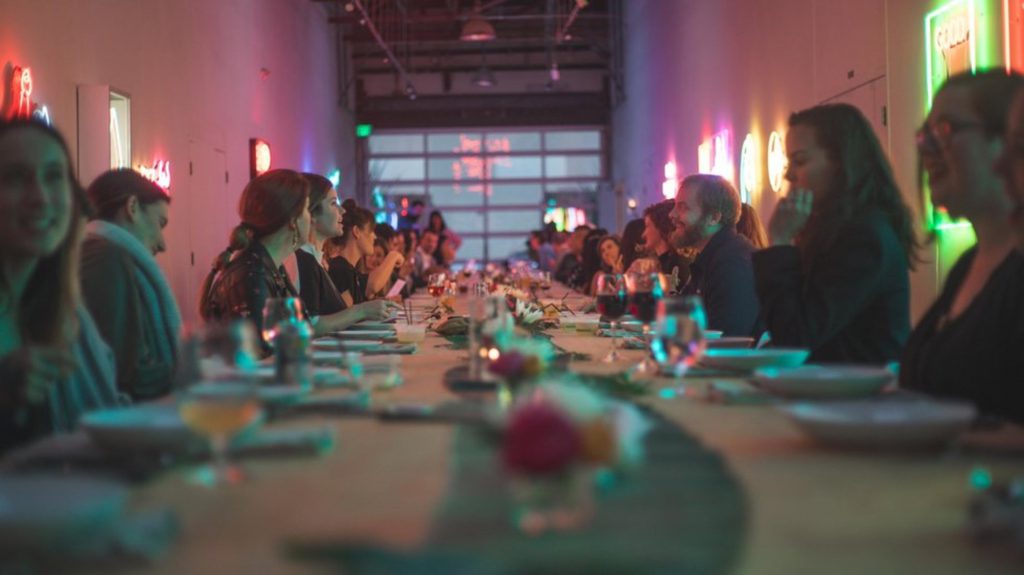 BINARY SALON:
These artist salons are a place where artists who are working at the intersection of art + technology can come together to share ideas and practices. These free & open to the public gatherings feature local and international artists who are pushing the boundaries of their process. See more on our Art x Technology program here.
For the Binary Salon 03 during Halation, exhibiting artist Christopher Schardt spoke on "Going Beyond the Plaque" along side artist Cere Davis, who is exhibiting in The Midway's Evolution 2.0 exhibit in October 2018, and collaborative duo Lauren Bedal & Travis Bennet who exhibited their tech x dance performance at the IllUM opening.
GALLERY YOGA:
What better to center you than beautiful light art! Yoga in the gallery was so wonderful. So many people came out to experience this exhibit in a totally different way.