BOW: AN UNDER $800 HOLIDAY ART SHOW
January 1, 2018 - February 1, 2018
The Midway team believes art should be accessible to all, that's why we're thrilled to collaborate with Uprise Art to present BOW: an under $800 holiday art show (Nov 17 to Feb 11, 2017).
BOW features the work of 14 incredible artists each offering a selection of their work at a reduced price for the duration of the show. The amazing lineup of artists includes: Holly Addi, Hyun Jung Ahn, Karina Bania, Erik Barthels, Natalie Baxter, Alex Diamond, Adam Frezza & Terri Chiao, Elisa Gomez, Jieun Jang, Chad Kouri, Jordan Sullivan, Sinziana Velicescu, and Evan Venegas.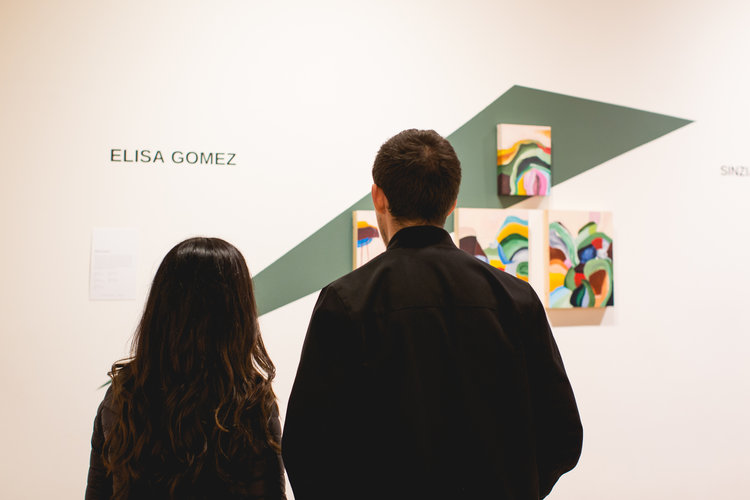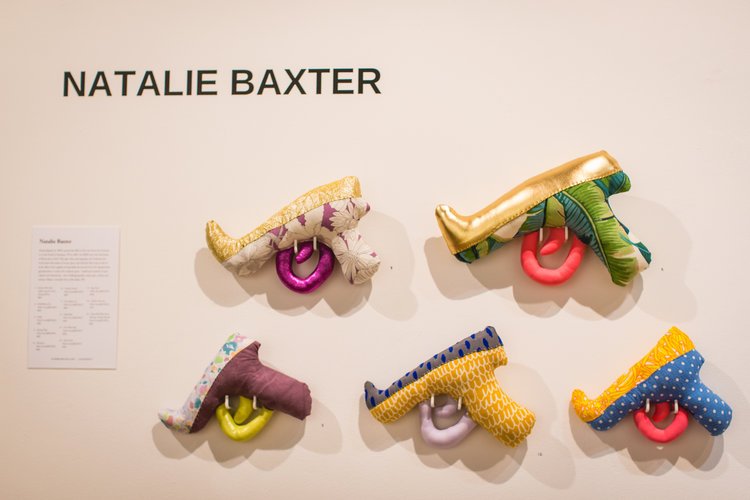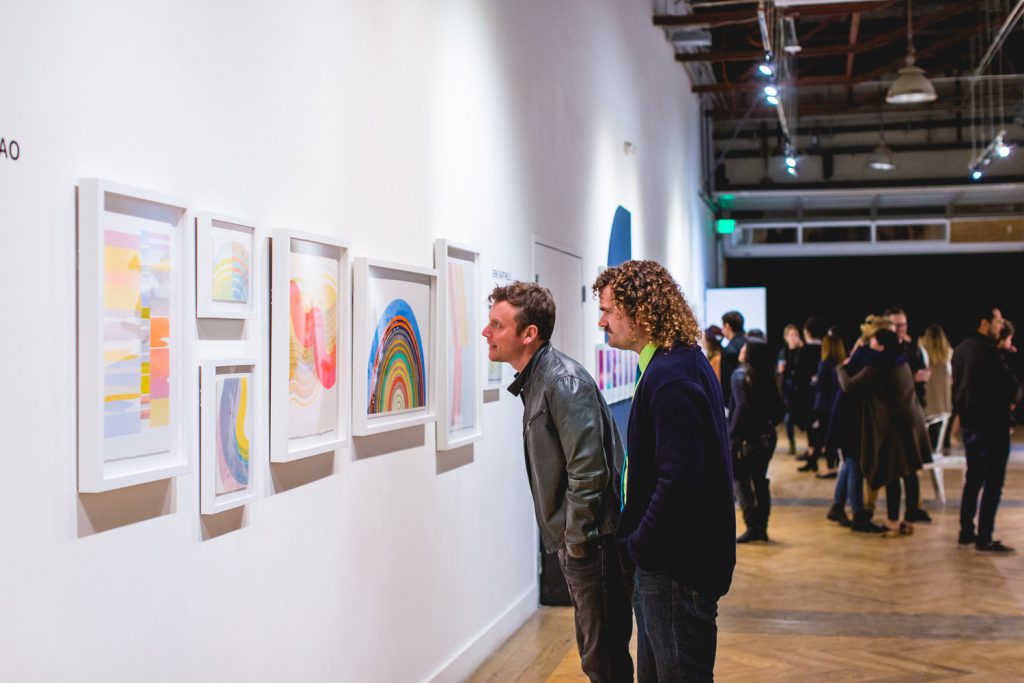 The eclectic mix of art varies from Natalie Baxter's soft-sculptures which challenge gender norms and draw attention to the proclivity of violence in America; to the tempered, abstract geographies of Holly Addi, Hyun Jung Ahn, and Karina Bania which explore the emotive and tangible terrains we traverse.
Others, like Erik Barthels, playfully challenge minimalism's regimented forms while using a squeegee to create his carefree, geometric shapes—a shout-out to the imperfections of traditional handicraft.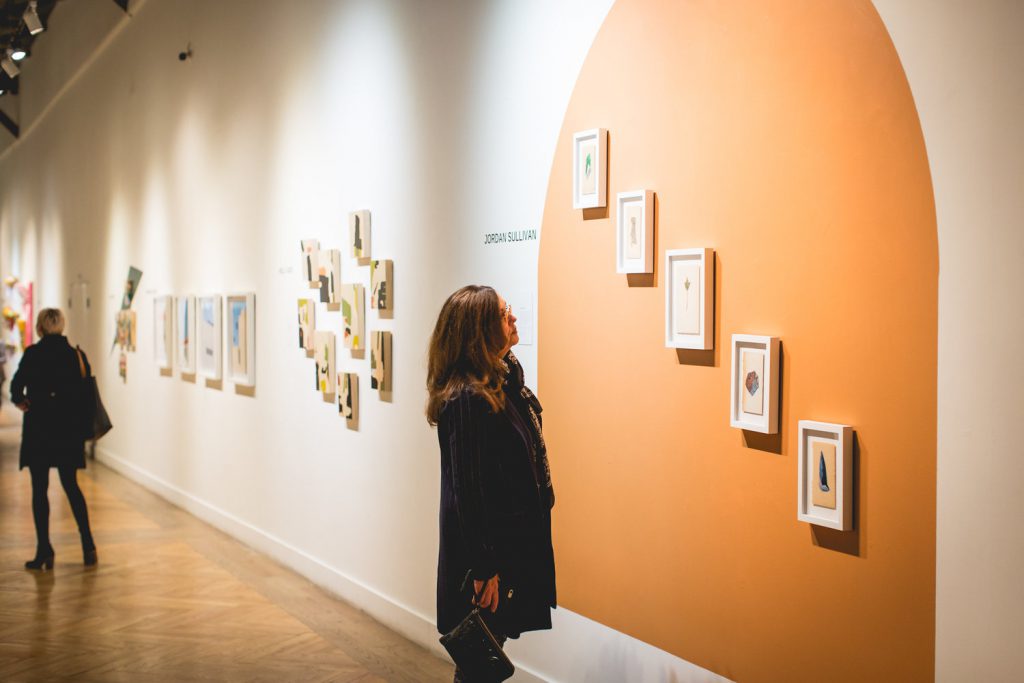 The walls of the Midway Gallery have become extensions of the works themselves, with bold geometric forms proudly emerging from behind the pieces hung upon them. These color blocks emphasize an ongoing theme spotlighting the art world basics of line, color, and form.
Welcoming visitors are the soothing watercolors of Evan Venegas. The thinly layered circles within his Day Maps series seem to mimic puddles or ripples. Venegas calming pieces emerge from the attribution of values to certain tasks and events. He then visualizes this "emotional" data as circles of varying colors and sizes, which become continually spontaneous and reactionary.
Further down the belly of the gallery visitors encounter the striking wall sculptures of artist duo, Adam Frezza & Terri Chiao bring new life to the expansive space with squiggly forms playfully running amok. Accompanying their work are the vibrant compositions of Chad Kouri, who uses photographs of architecture as the launching point for his abstractions.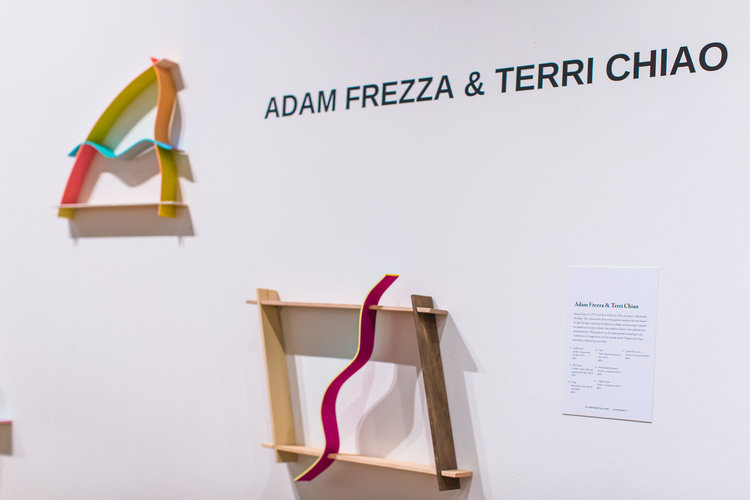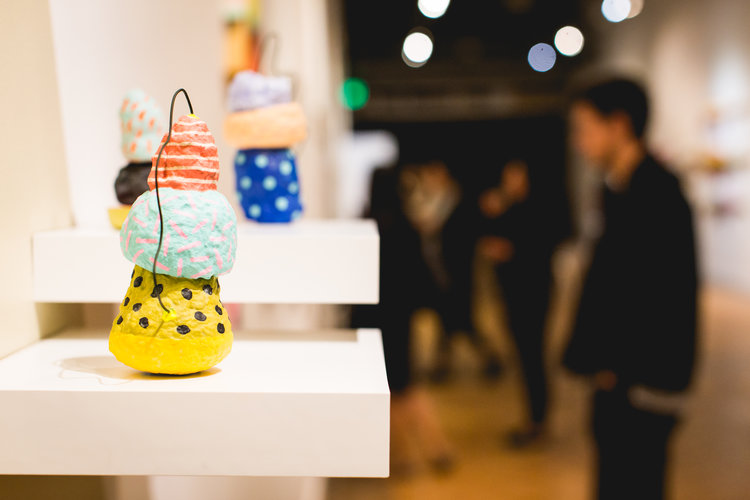 Across from this cheerful wall are the works of photographer Sinziana Velicescu, who captures visually striking moments of urban perfection. Her selection of images at BOW stems from her ongoing series On the Periphery which explores cityscapes in search for moments akin to minimalism.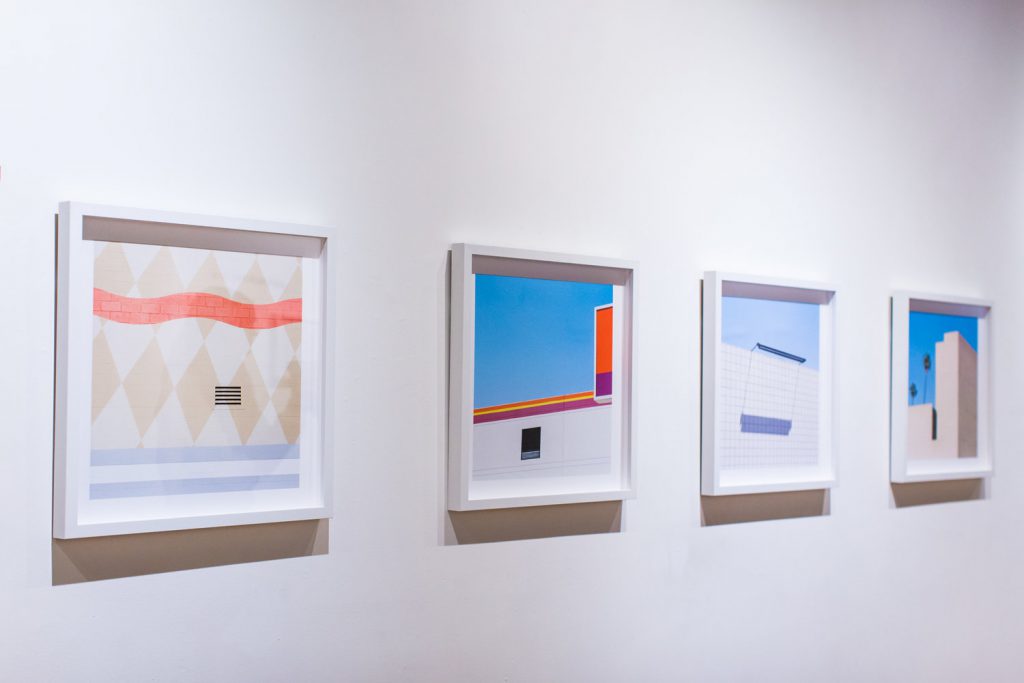 We welcome you to visit and see the captivating works of these featured artists and so many more at BOW, on view at The Midway Gallery until January 15, 2018.
View more work here
Read more about BOW: an under $800 holiday art show here
Photographed by Kristina Bakrevski