Blown' Up: A Lafanda Show by Aaron Hurvitz
May 5, 2023 - June 11, 2023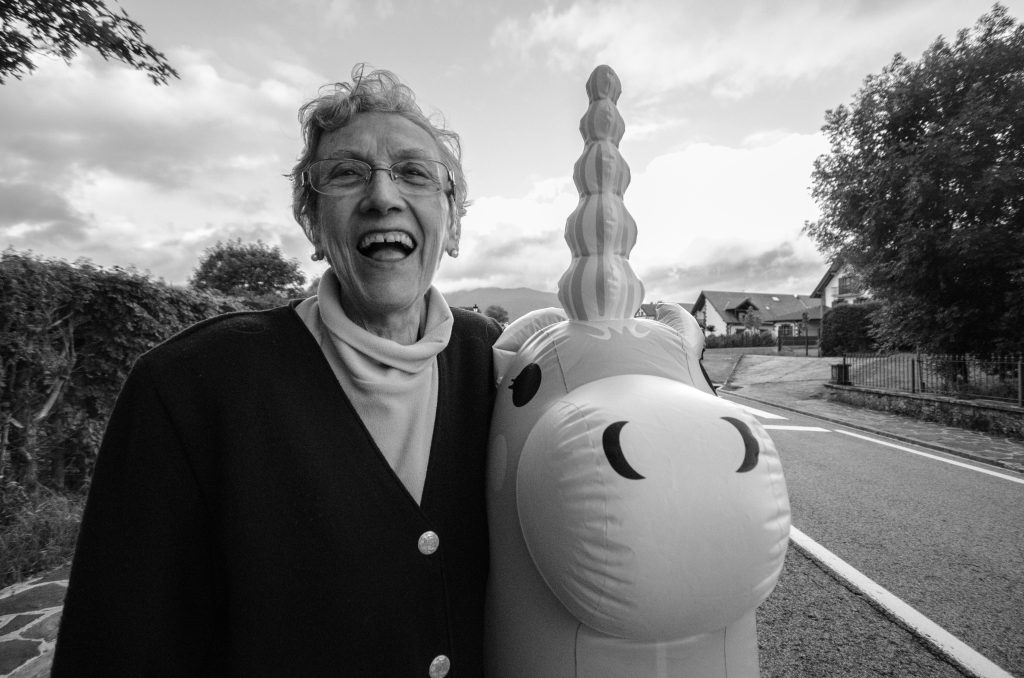 The Midway presents, Blown' Up: A Lafanda Show by Aaron Hurvitz opening May 5, 2023.
Lafanda is a 3ft tall "balloonicorn" who is
intended to push the boundaries of those around her. She's a free spirit whose large, awkward, and rather bizarre aesthetic forces audiences to take pause and wonder: "What the…?"
In today's insular and isolated world, artist, Aaron Hurvitz, believes it is important for people to stop, play and engage with strangers. With the intention to be light-hearted, photos are assembled into a story that both documents excursions abroad and pieces together bits of Lafanda's history.
Lafanda and Aaron began their mission to disrupt in Amarillo, Texas 2013. As equal parts ice breaker, security blanket, and joy bringer, the two have have traveled to the streets of: Texas, Florida, Oregon, Maryland, Virginia, California, New York, New Jersey, Illinois, Pennsylvania, Connecticut, Wisconsin, Indiana, Alaska, Spain, Italy, Amsterdam, France, Morocco, Turkey, Israeli, Greece, Czech Republic, Costa Rica, Germany, India, Dubai, Ireland.
Whether it's at a Royal Wedding in India, a private dinner party in Italy, or a wedding in Connecticut, people always seem to smile. This is why Lafanda is known as the "ambassador of joy."
–Written by Aaron Hurvitz
Aaron Hurvitz is a self-taught street and travel photographer from Chicago who has been based in New York for over 20 years. By day he's considered to be one of the top location scouts in the East Coast, working with some of Hollywood's top directors including Steven Spielberg (West Side Story), Martin Scorsese (The Irishman & Killer Flowers of the Flower Moon), and Todd Philips (Joker & Joker: Folie à Deux).
Blown' Up: A Lafanda Show opens Friday, May 5, 2023 with an opening reception 6:30-8:30pm.
The exhibition will be on view at The Midway Gallery May 5, 2023- June 11, 2023*. 
*The Midway Gallery will be closed for a private event May 17-18th.
Follow The Midway Gallery:
on Instagram @themidwaygallery
on Facebook: @The Midway Gallery and Artist Studios
Follow Aaron Hurvitz:
on Instagram @Captain_A_Ron
on Facebook:@Aaron Hurvitz
Aaron-hurvitz.com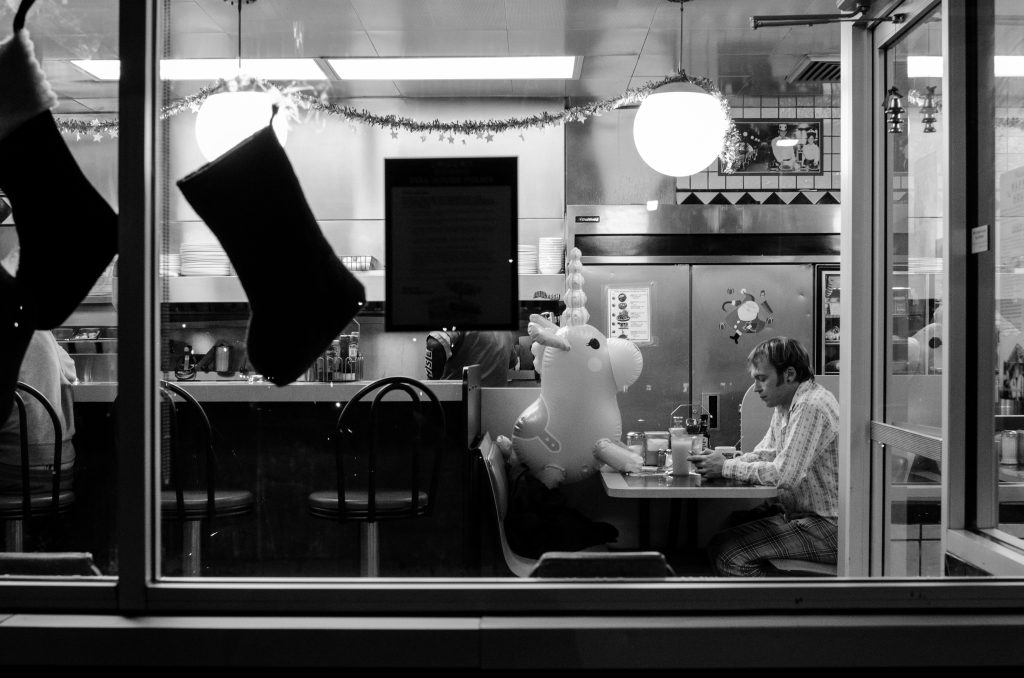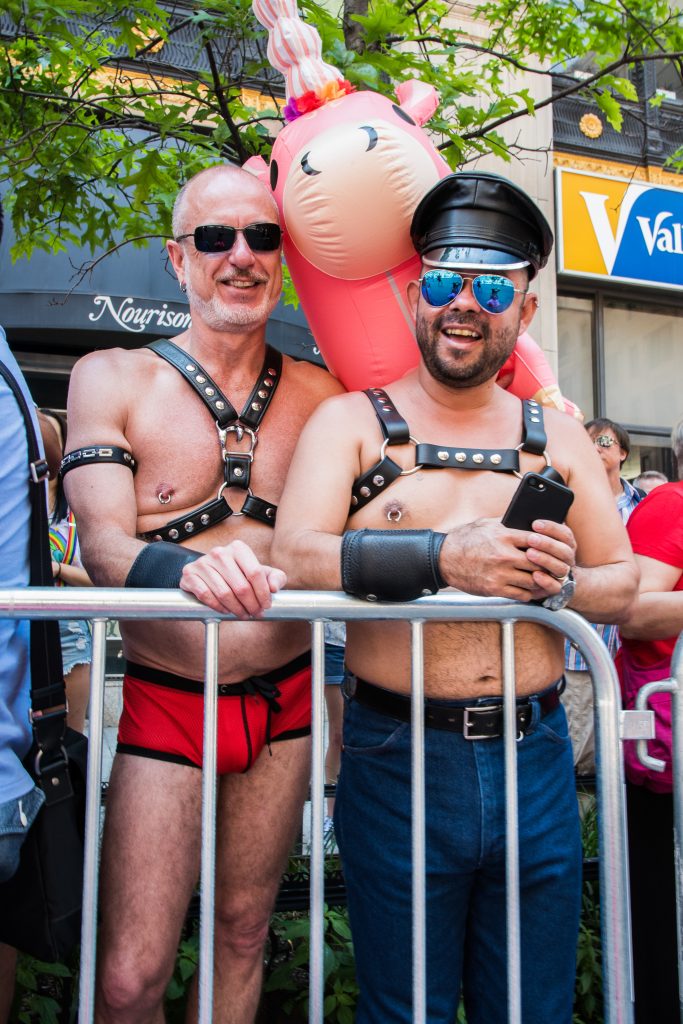 ---
Blown-Up: A Lafonda Show
By Aaron A Hurvitz
Pricelist
For inquiries, please contact [email protected]
Wake Me UpDecember 2016
Print Size: 11x17Paper: Archival Mat Paper
Print Number: 2 of 5Price: $300
Quite ReflectionFebruary 2018
Print Size: 16x20Paper: Archival Mat Paper
Print Number: 2 of 5Price: $400
Bubble BathMarch 2020
Print Size: 16x20Paper: Archival Mat Paper
Print Number: 1 of 5Price: $300
Texas Date NightDecember 2013
Print Size: 16x20Paper: Archival Mat Paper
Print Number: 5 of 5Price: $500
GreeksSeptember 2021
Print Size: 16x20Paper: Archival Mat Paper
Print Number: 1 of 5Price: $300
Leather Daddy'sJune 2017
Print Size: 20x16Paper: Archival Mat Paper
Print Number: 1 of 5Price: $300
Open RoadFebruary 2018
Print Size:11x17Paper: Archival Mat Paper
Print Number: 1 of 5Price: $250
Lafonda Udaipur December 2015
Print Size: 11x17Paper: Archival Mat Paper
Print Number: 3 of 5Price: $350
Smiling CowMarch 2016
Print Size: 8x12Paper: Archival Mat Paper
Print Number: 3 of 5Price: $300
The Irish CoastMay 2022
Print Size:11x17Paper: Archival Mat Paper
Print Number: 1 of 5Price: $250
BustedAugust 2018
Print Size:11x17Paper: Archival Mat Paper
Print Number: 2 of 5Price: $300
BurgueteJuly 2014
Print Size:8x12Paper: Archival Mat Paper
Print Number: 3 of 5Price: $300
Mom & Dad December 2013
Print Size: 12x8Paper: Archival Mat Paper
Print Number: 1 of 5Price: $200
A Visit to The VetSeptember 2021 Print Size: 12x8Paper: Archival Mat Paper
Print Number: 1 of 5Price: $200
Partners In CrimeDecember 2013
Print Size: 12x8Paper: Archival Mat Paper
Print Number: 2 of 5Price: $250
Drunk in GreeceSeptember 2021
Print Size: 12x8Paper: Archival Mat Paper
Print Number: 1 of 5Price: $200
Making OilMay 2021
Print Size: 12x8Paper: Archival Mat Paper
Print Number: 1 of 5Price: $200
Moroccan Ladies May 2021
Print Size: 12x8Paper: Archival Mat Paper
Print Number: 1 of 5Price: $200
Moroccan FlasherMay 2021
Print Size: 12x8Paper: Archival Mat Paper
Print Number: 1 of 5Price: $200
Lemonade June 2017
Print Size: 12x8Paper: Archival Mat Paper
Print Number: 2 of 5Price: $250
Midday Jam SessionDecember 2015
Print Size: 12x8Paper: Archival Mat Paper
Print Number: 1 of 5Price: $200
Pals in PragueSeptember 2021
Print Size: 12x8Paper: Archival Mat Paper
Print Number: 1 of 5Price: $200
Barcelona July 2014
Print Size: 12x8Paper: Archival Mat Paper
Print Number: 3 of 5Price: $300
AmsterdamDecember 2016
Print Size: 8x12Paper: Archival Mat Paper
Print Number: 2 of 5Price: $250
Working the FieldDecember 2015
Print Size: 8x12Paper: Archival Mat Paper
Print Number: 1 of 5Price: $200
Stringers In Aisle 4December 2015
Print Size: 8x12Paper: Archival Mat Paper
Print Number: 1 of 5Price: $200