FEATURED ARTIST: STEPHANIE SARA LIFSHUTZ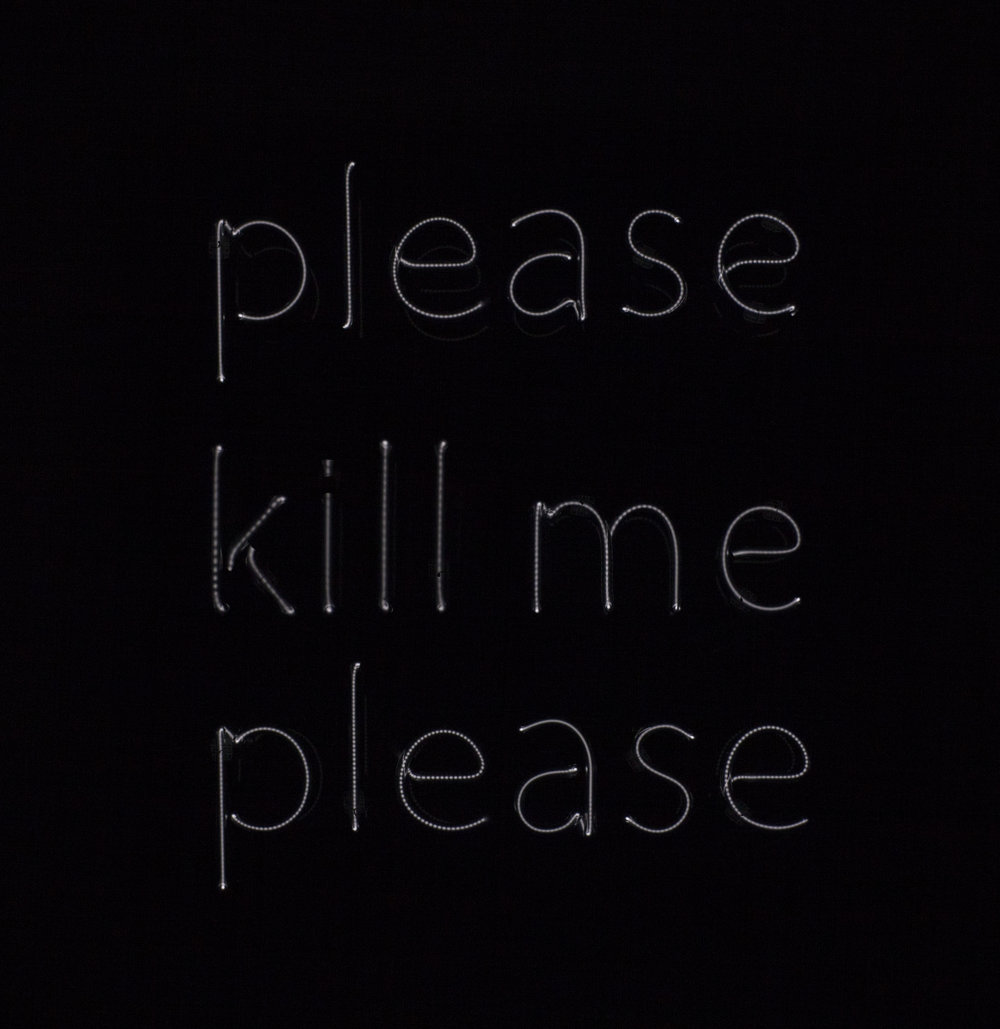 In the last room at the end of the Gallery's studio wing, there's a black curtain. Some visitors eye it with cautious curiosity, mentally debating whether or not the room is part of the show; others boldly pull the drapery aside and peer in. Inside, the dark room is dimly lit by the glow of a single, supplicating sign, its stark, white letters form the plea:
please
kill me
please
Stephanie Sara Lifshutz's neon pieces play with the medium's traditional and widespread use as a communicative tool. Through the use of language and a direct, minimalist approach, her works embrace neon's association with signage to convey and evoke a wide range of sentiments.
Please kill me please explores the profound emotions of grief and loss, as well as the manner by which word choice influences how something is interpreted. Here, the deliberate use and repetition of the word 'please' intends to soften the statement. It's a commonly heard and used phrase, "kill me", but in its tucked away presentation with the phrase awaiting discovery, the request is unexpected. Whether the phrase is understood as the sarcastic saying casually tossed around, or as a very serious request, is left to the viewer's interpretation.
"With most of the work I make, I try to find the balance between subtlety and loudness. So, I try to make the pieces soft and quiet, but I hope people can sit with them and really think about them. They're loud in the way that you carry them with you and revisit later," Stephanie explains.

Stephanie has a fine art background in photography and first picked up neon during her second year of graduate school. After graduation, she rented studio time at Brooklyn Glass where she was soon hired as a production manager in their shop, Precision Neon. There she worked alongside SHE BENDS artists, Kacie Lees and Kate Hush, among other women benders who reinforced her interest in the medium.
Neon bending is traditionally considered a male trade and continues to be a male-dominated field. SHE BENDS: Women in Neon celebrates women practitioners who have picked-up the difficult medium and contributed to its evolution beyond a commercial tool, now appreciated for its artistic possibilities. In spite of the growing female presence in the neon community, sexism abounds. For Stephanie, some of the most infuriating instances came from customers who questioned her skills and qualifications, often speaking about her as if she wasn't there. Reflecting on these instances, Stephanie adds how grateful she is to the supportive group of women benders she worked alongside:
"Since I was in a situation where so many strong women surrounded me, I was more passionate when confronted with sexism and felt more comfortable standing up for myself when faced with that [behavior]"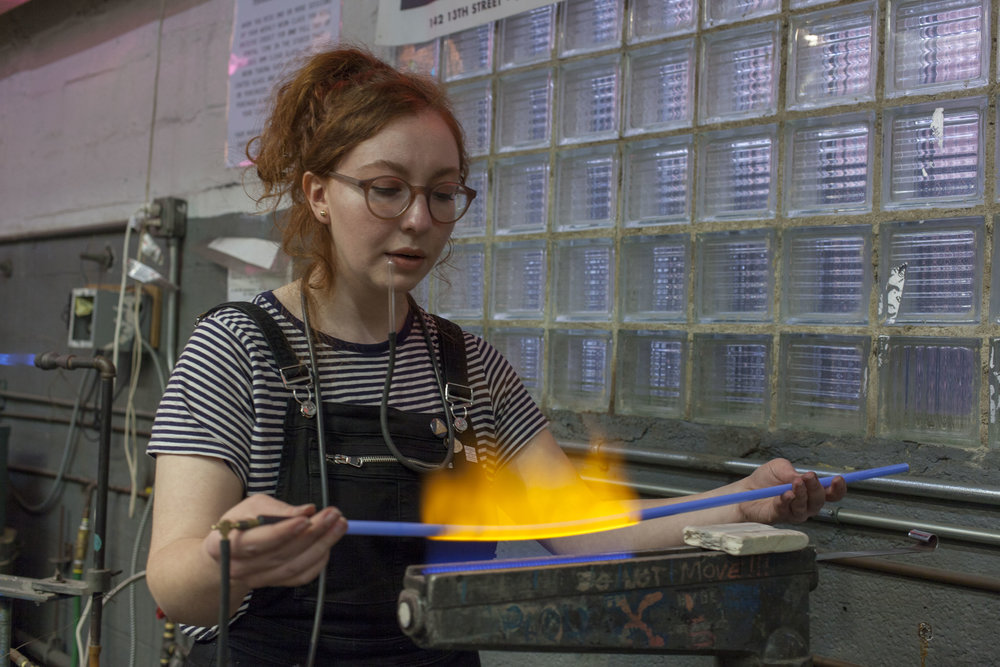 A selection of Stephanie Lifshutz work is currently on view at The Midway Gallery as part of SHE BENDS: Women in Neon. You can see her thought-provoking signs, and that of 31 additional female benders during our gallery hours Wednesday thru Saturday from 2pm to 7pm.
•
SHE BENDS WILL BE ON VIEW UNTIL JUNE 2, 2018
GALLERY HOURS: WEDNESDAY – SATURDAY FROM 2PM TO 7PM
#SHEBENDSSF

Learn more about Stephanie Sara Lifshutz here
Follow Stephanie @stephanie_sara_lif
And for our East Coast friends, be sure to check out Stephanie Lifshutz and Kacie Lee's neon show on Governor's Island, now on view! Read more here
Images provided by the artist