THINGS TO COME: NIGHT FISHING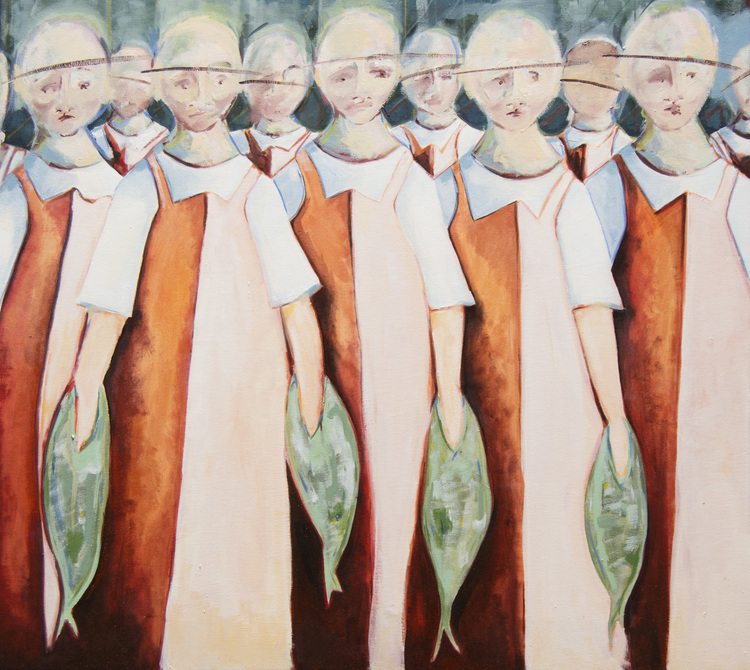 Next Wednesday, April 18, 2018, Midway Gallery artist-in-resident, Isis Hockenos will be transforming one of our spaces into an immersive dining experience. We invite those seeking a midweek, one-of-a-kind event to dine within Isis' painting alongside the company of like-minded folks.
In true Midway fashion, NIGHT FISHING will be an interdisciplinary event engaging multiple senses. The Midway Culinary team at Madame Zola's will execute a menu curated by Isis reflective of her upbringing in West Marin. Throughout the evening, guests will also be privy to happenings bringing to life reoccurring themes in Isis' paintings.
Isis' vivid dreamscapes and colorful characters reference her involvement with food and food production, and her interest in hands-on, tactile labor. NIGHT FISHING aims to bring painting off gallery walls and beyond traditional modes of display by allowing visitors to truly experience a "visual" work.
The idea for NIGHT FISHING came to Isis after assisting with Midway events that included experience rooms, wherein The Midway Culinary creates food pairings intended to complement, and at times, amplify the artwork and installations in the Gallery.
"This is a really nice opportunity to utilize the creative installation method I've cultivated at The Midway. I'm thinking about space and concept in a totally different way than I was two years ago. These new ways of thinking have developed from installing other people's works and assisting with the experience rooms, and the overall cross-pollination that happens in this space," Isis explains.
NIGHT FISHING will feature food sourced from Isis' community of oyster farmers, cheesemakers, and bakers in West Marin, with meat from Fatted Calf in San Francisco where she continues to assist occasionally.
The event title, "night fishing," comes from one of Isis' paintings and has dual-significance to the artist:
"When I was little there were a lot of herring fishing boats that would be out early in the morning when it was still dark. These fisherman would cast huge nets out that had lights lined on them. So, from the shoreline, you'd see all the boats coming in with all their twinkling lights, and it was super magical. It's a very vivid, special, childhood memory. The other part is that it's industry that's food related happening at night while people sleep. There's something sort of surreal about work being done at night. It's counterintuitive to have a lot of action at a time when most people are inactive." -Isis Hockenos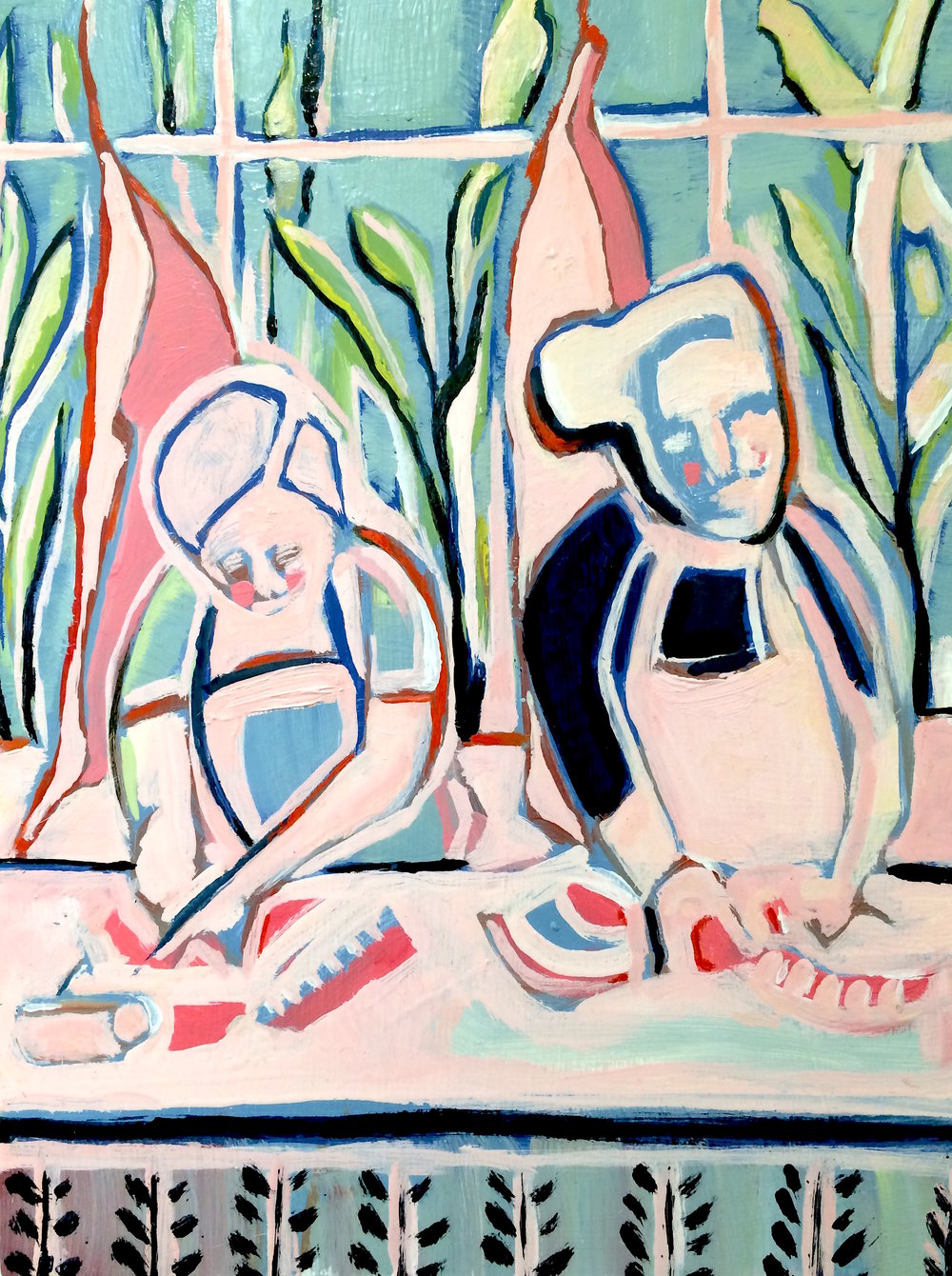 NIGHT FISHING is a sit-down dinner within an otherworldly atmosphere. The intent is to encourage guests to engage with one another, cultivate conversation, and further an appreciation for the arts. Join us next Wednesday evening for a meal of oysters from Tomales Bay Co, cheese from Cow Girl, and quail from Fatted Calf (vegetarian options available), all to be enjoyed amidst the company of friendly strangers. Tickets for NIGHT FISHING are available here.
Learn more about Isis here
Follow Isis at @isistatianahockenos