Featured Artist: James Shefik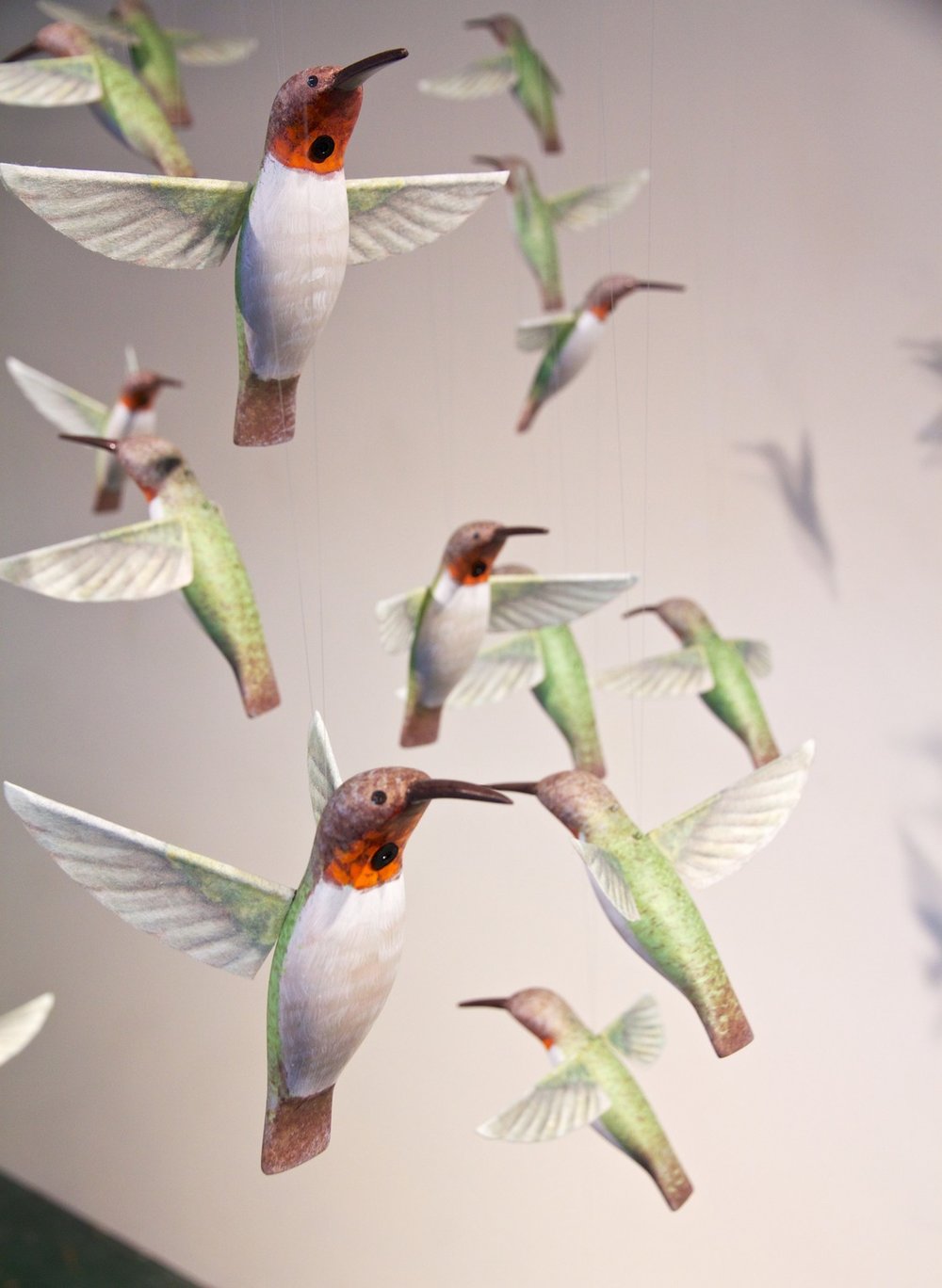 Self-described as a "sensitive, curious, pessimist" multimedia artist, James Shefik, constructs installations with the intent to confront viewers with harsh realities culled from contemporary society.
For Luminary, The Midway's upcoming partner-show with Future Fires, James will be creating a flock of seemingly benign hummingbirds. These 38 hand-cast and carefully painted forms will occupy a portion of The Midway Gallery. While playfully titled, I've Not Had Enough of You, a closer look at the group reveals that each bird is outfitted with a camera lens— suggesting a more sinister purpose.
"I tend to focus on how [humans] approach nature and then pervert it."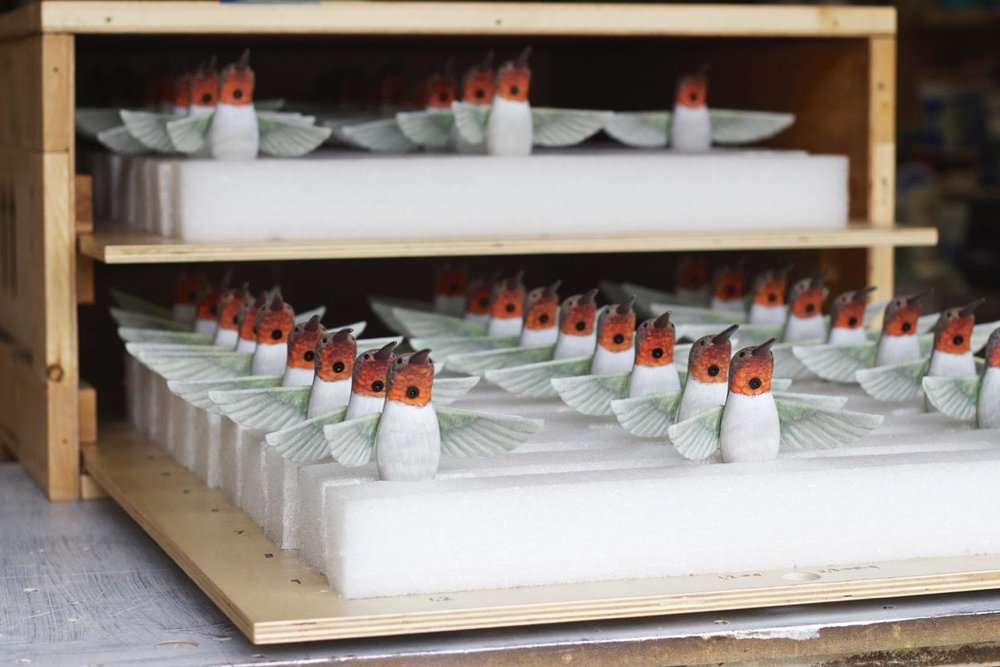 In 2006, the Defense Advanced Research Projects Administration (DARPA) awarded the AeroVironment research company $4 million to develop a hummingbird drone with surveillance capabilities. I've Not Had Enough of You is a direct response to the U.S. government's investment in the production of cutting-edge surveillance devices and, in turn, the inevitable demise of trust and privacy.
Kelsey Marie Issel, The Midway Gallery's art director and curator, reflects on the relevance of James' work:
"James' piece provides much needed commentary on these new technologies while [also] providing a platform to have a real conversation about the consequences of these emerging fields."
James is inspired by what he calls the "absurdity of human life." Ideas come to him from everyday occurrences that trigger associations with weaponry, war, and political and cultural strife.
Commercial planes towing witty banners advertising for Art Basel over Miami's beaches ignited James' curiosity and was the catalyst for I've got all the time in the world, a model drone decorated with rose petals towing a banner with the message, "You'll come to ❤️ me." James' drone is a replica of the predatory ones used to bomb targets in the Middle-East.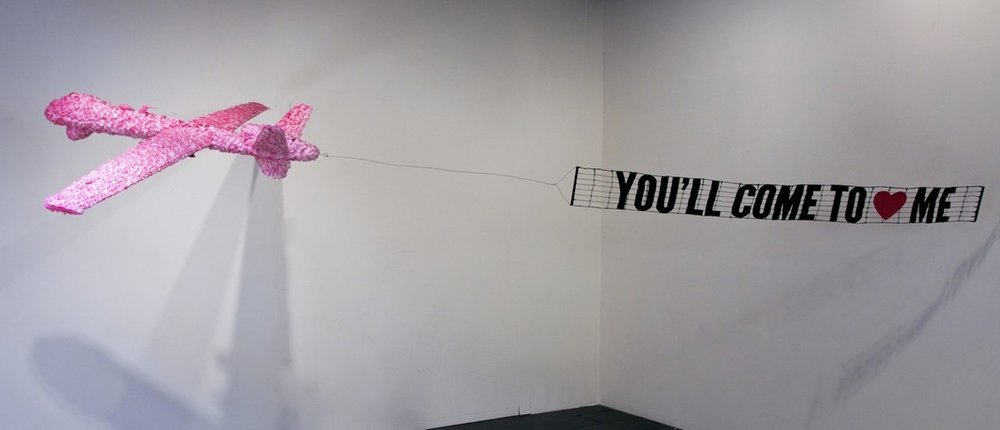 James explains the work's title, I've got all the time in the world, suggests institutions of power "will be here and grind you down until it gets what it wants." He adds:
"[The] banner that says 'You'll come to love me' is meant on a bunch of different levels: You'll come to love me because I'm protecting you, You'll come to love me because I'm killing bad guys over here."
* * * *
James Shefik's I've Not Had Enough of You hummingbirds will be displayed on March 18th during Luminary, a one-night event spotlighting the innovative unification of art, performance, music and technology from 7pm to 2am at The Midway (900 Marin St, San Francisco).
Tickets can be purchased here.
To learn more about James please visit: www.jamesshefik.com
Follow him @jshefik