Featured Artist: Tracey Kessler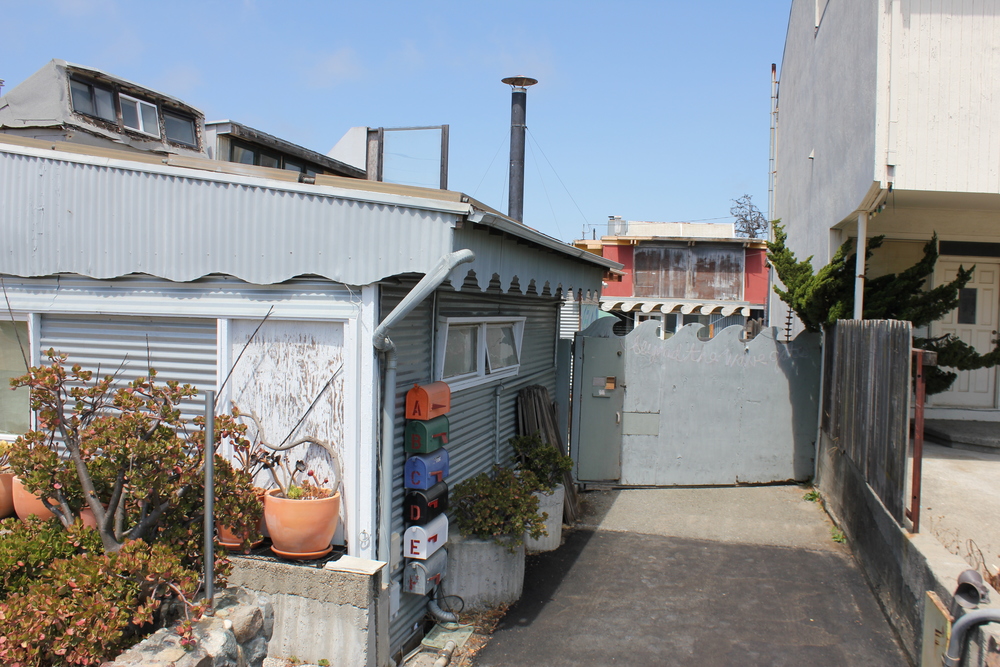 Situated footsteps away from Sausalito's waterfront is an eclectic community of artists living and working out of re-purposed WWII ship-building units. A brightly painted totem pole welcomes visitors to "VARDA LANDING". Here, abstract artist, Tracey Kessler, lives in the area "beyond the wave gate," where the wooden entryway is carved to mimic the restlessness of the ocean.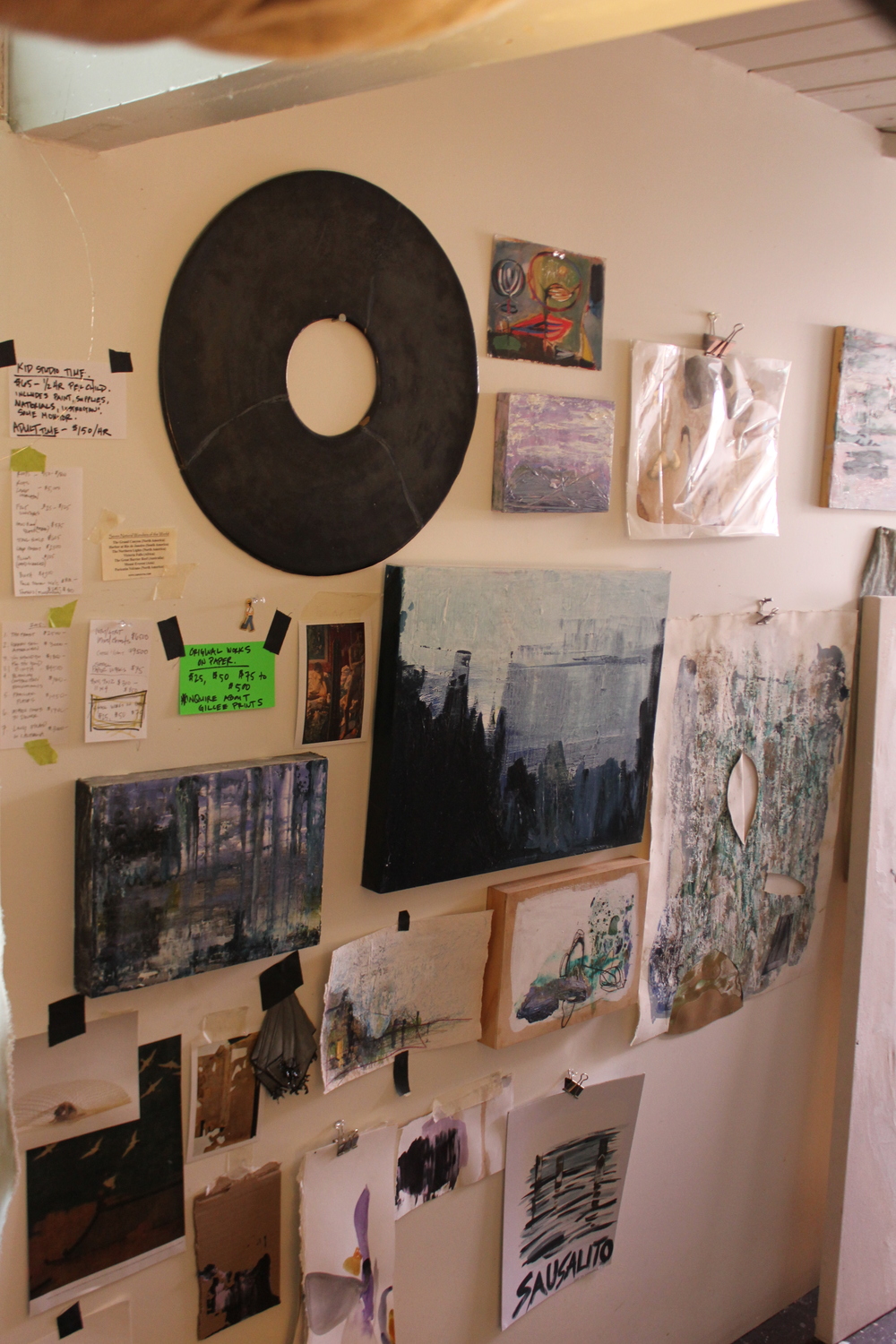 Tracey's space is overrun with elements of her creative process. Walls are obscured by outstretched paintings in progress, color studies, and finished pieces. Paint pails, tubes, brushes, sketchbooks, and work by artist friends, share areas with makeshift shelves, hand-woven rugs, wood-carved stools, and decorative pieces from faraway places.
"I really live within the art now. It's sortuv an alternative, funky life, and I feel like I've finally arrived! I mean, it took me years to be able to get to do this with my life, and all I've ever wanted to do is live in my art studio," Tracey says.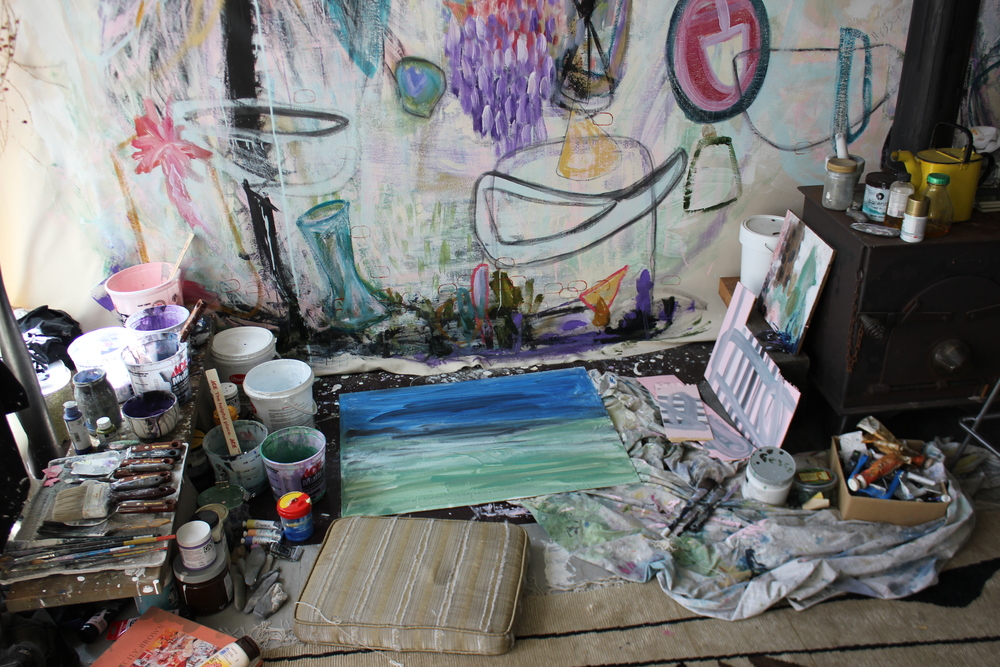 In 2008, the financial crisis and the loss of her mother caused Tracey to re-examine her life. She had an extensive career in architecture and design, with her own firm, that left no time for pursuing her dream of becoming a fine art artist. The sudden realization of human mortality pushed Tracey to pick-up painting again, and refocused her efforts. She left her bustling east-coast life and returned to San Francisco, searching for the relaxing vibe she remembered leaving behind 10 years ago. A chance phone call from a friend brought her to Sausalito's quiet art community, where she instantly fell for the relaxed lifestyle.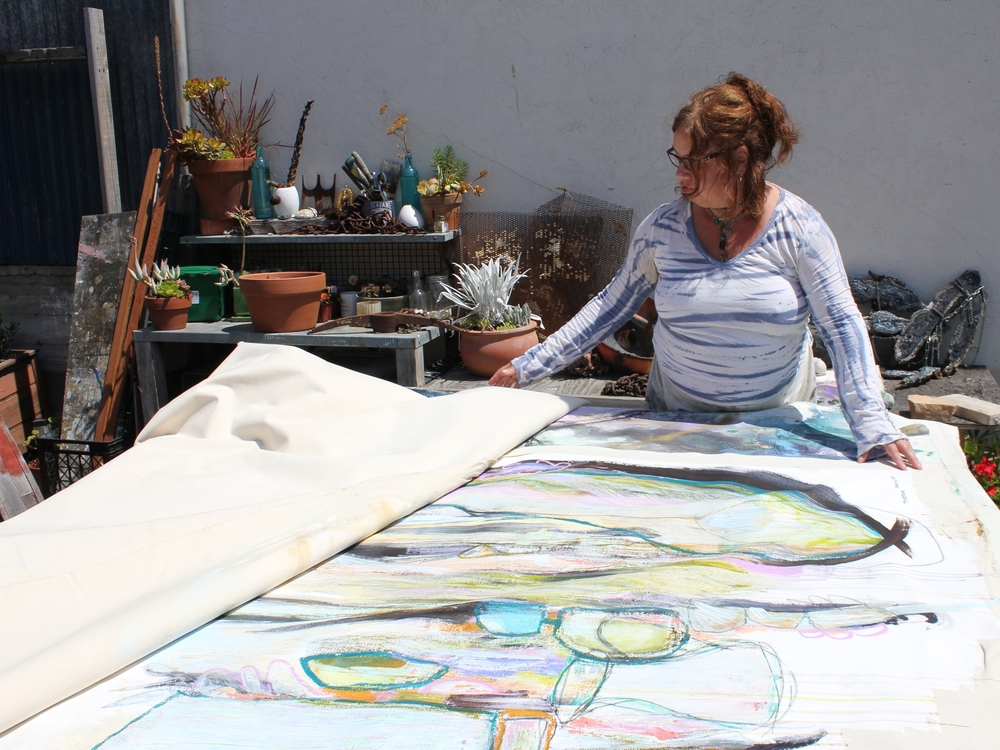 Tracey cites the daily occurrences in her life as her main source of inspiration. Her huge mixed-media paintings are a record of her subconscious thoughts. When she paints the seemingly mundane filters through and appears on her canvas, in the color of freshly mixed pigments, or in unintentional forms. Using a diverse collection of materials to explore texture and color, the layers of Tracey's paintings can include anything from acrylic, spray paint, sumi ink, varnish, to coffee spills, eggshells, and hooks.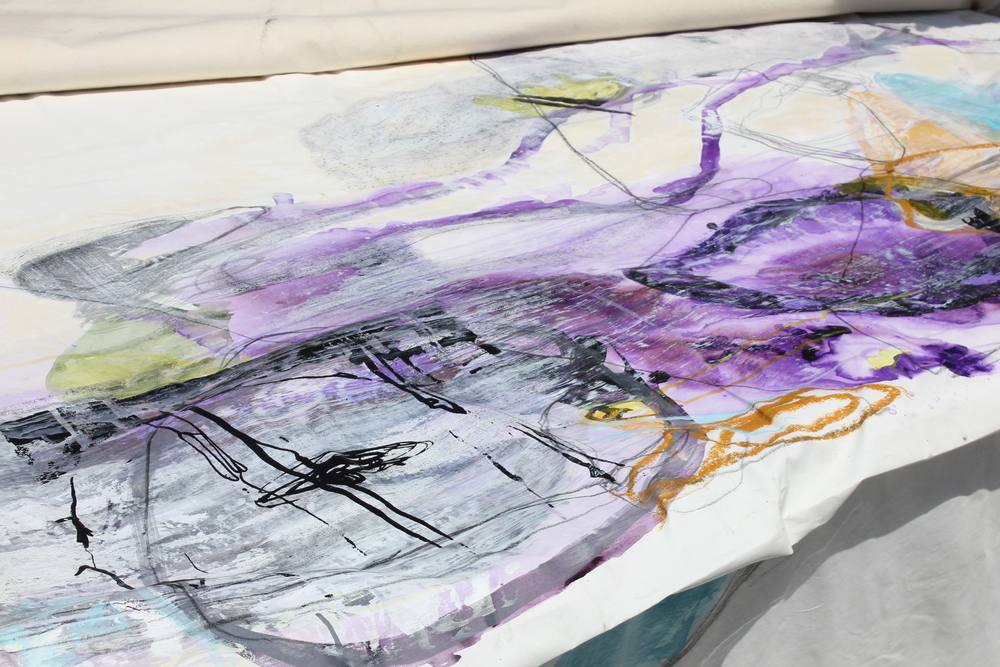 Natural elements also mark her canvas as she uses rainwater to paint, and often leaves her pieces outside, exposing them to the weather. Her paintings have been rained on and faded by the sun, but Tracey embraces the natural weathering as part of her process. Lately she has been experimenting with rust, using a discarded, oxidized chain and water to create diluted copper stains on her pieces.
To learn more about Tracey Kessler, please visit: http://traceykessler.com/
Follow her on Instagram here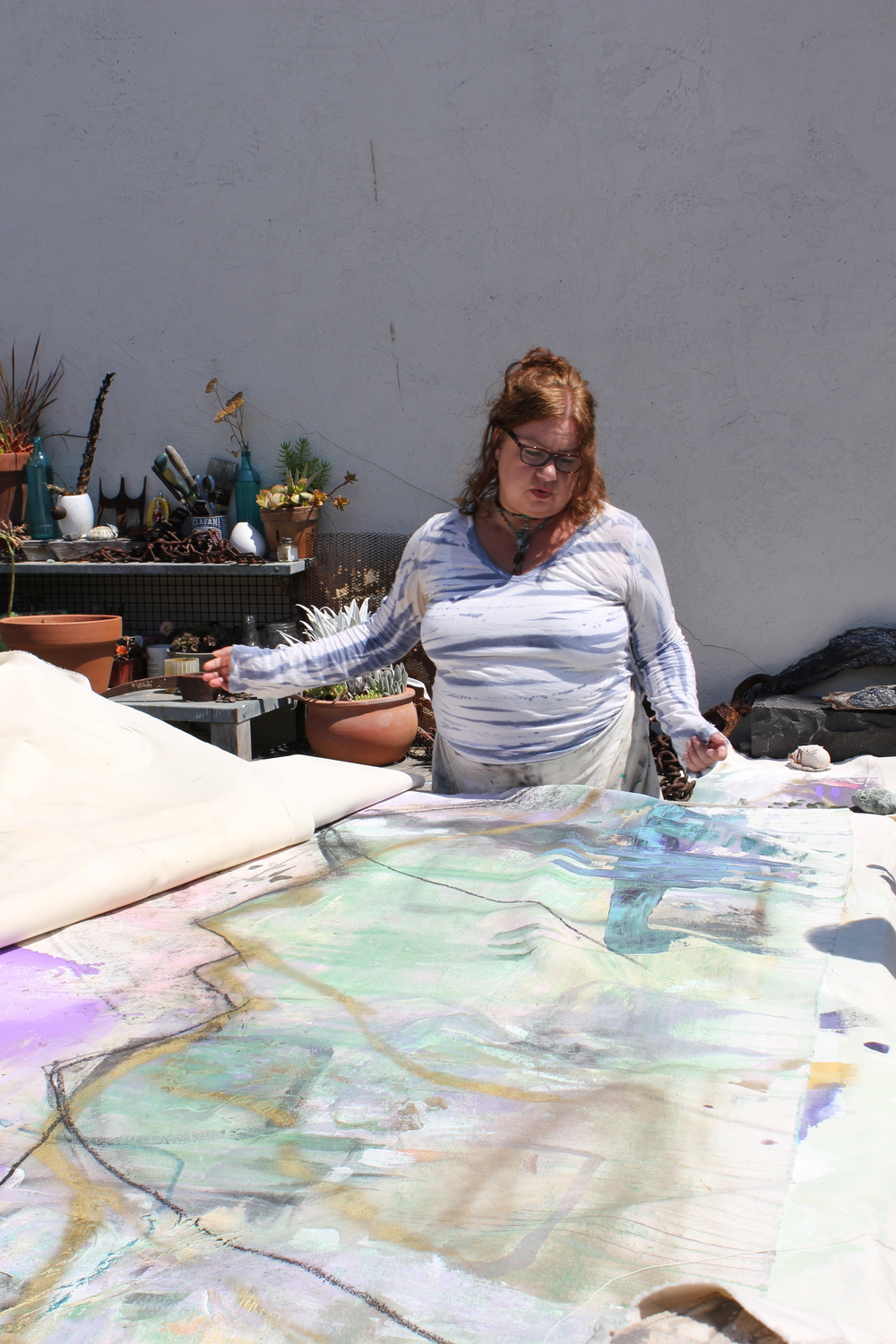 Tracey Kessler's work will be featured in The Midway Gallery's upcoming fall show, Terrain, navigating landscapes. Terrain will be on view from September 10 to October 22, 2016 with an opening reception on Saturday, September 10, from 6pm to 9pm.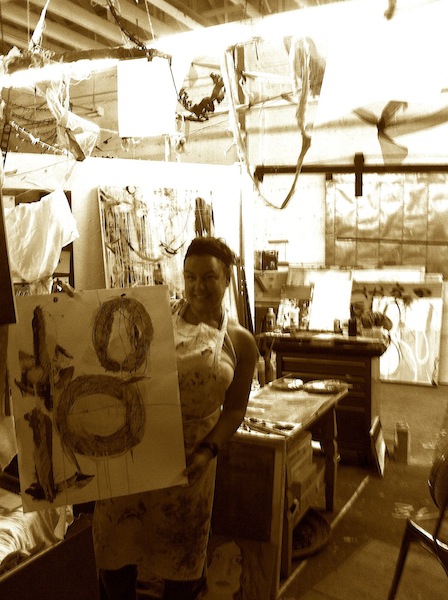 Written by Vanessa Wilson
Photographed by Jacob Abern