Things To Come: Elisa Gomez's Tour to Terrain
Thick blues, dripping pinks, loud yellows, to look at Elisa Gomez's paintings is to be consumed by a whirlwind of the beautifully chaotic. This artist's intensely gestural brushwork manifests into loose, organic forms. Elisa's engaging compositions often hint at floral bouquets, and gardens buzzing with euphoric force. Her dynamic creations are heavily influenced by the natural world and her time spent outdoors.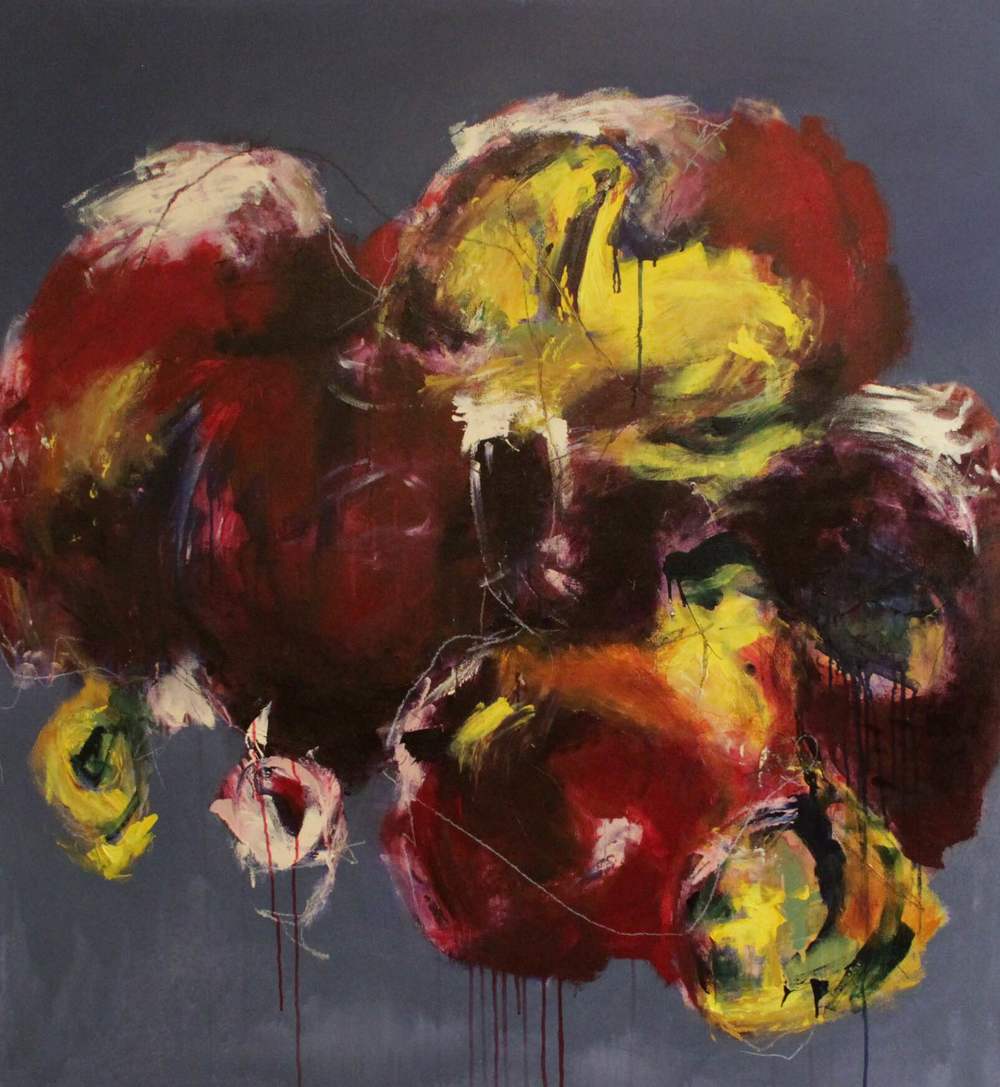 Austin based for the past 5 years, Elisa is ready to embark on her next adventure: a 2 month-long road-trip that will have her camping and painting along the way. The final destination? Our very own, San Francisco, where in September she will be unveiling her on-the-road compositions and process at The Midway Gallery's group exhibition, Terrain (opening Sept. 10, 2016).
In 2011, Elisa moved to Austin after completing her MFA at the University of Utah. Now she has packed her things into a freshly retrofitted Chevy Astro van, warmly deemed Tula.
"I'm ready for something new and feel like I kinda hit the ceiling as far as showing here [in Texas]. It's definitely time for a change," Elisa explains.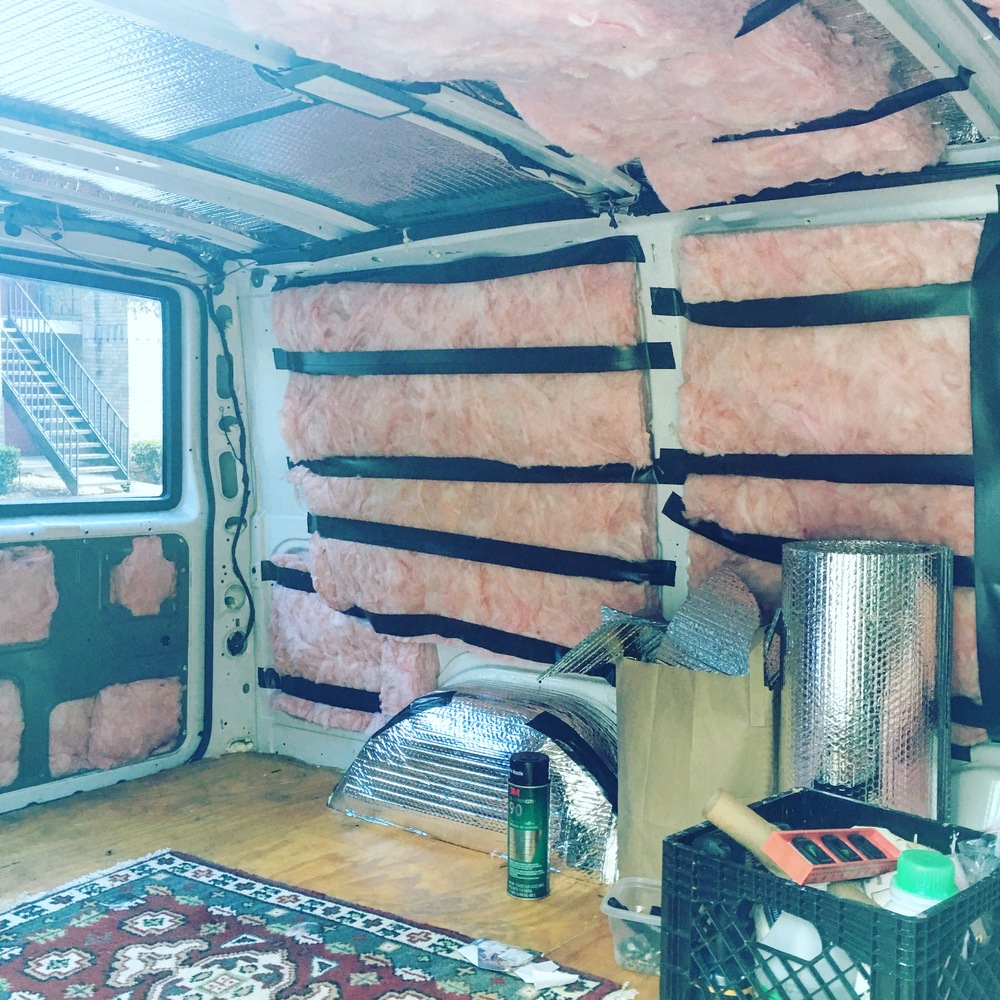 With her hopes set on hitting New Mexico, Montana, Colorado, Idaho, Utah, and Nevada, Elisa anticipates the solitude of open roads and American landscape will inspire powerful changes in her work.
"Last summer I spent a month traveling and my work changed so dramatically, there were more greens and different shapes, and colors. So I think having access to so many things I haven't seen before, experiences I haven't had, and solitude to soak it all up will be awesome. I expect to see changes in texture and color."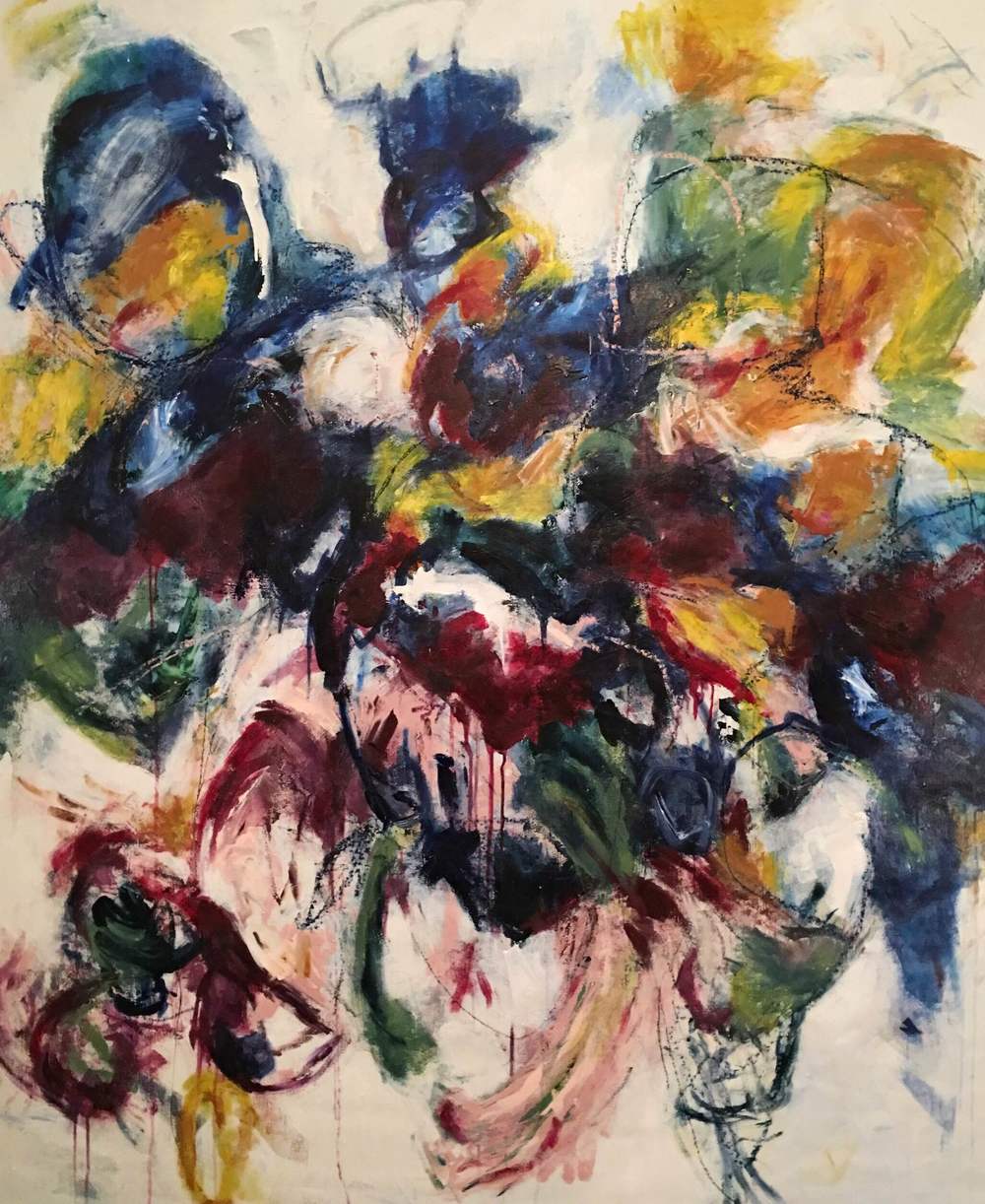 Elisa will be documenting her nomadic journey via photographs, sketches, and sound recordings, all of which will be exhibited in September alongside her planned large-scale paintings for Terrain.
---
This post introduces a special series titled, "Tour to Terrain," following abstract-expressionist artist, Elisa Gomez, as she makes her way from Texas to California. Elisa will be participating in The Midway Gallery's fall exhibition, Terrain, a meditation on the outdoors (Sept. 10 – Oct. 22, 2016). She will be creating several pieces inspired by the American west while on her months long road-trip. Elisa's large-scale paintings will be exhibited in Terrain, alongside items documenting her process.
*Edit; Tour to Terrain • Episode 2 is now live here
To learn more about Elisa Gomez, click here
Follow Elisa Gomez on Instagram here