Q & A with LIVEWIRE Artist: Kristin Farr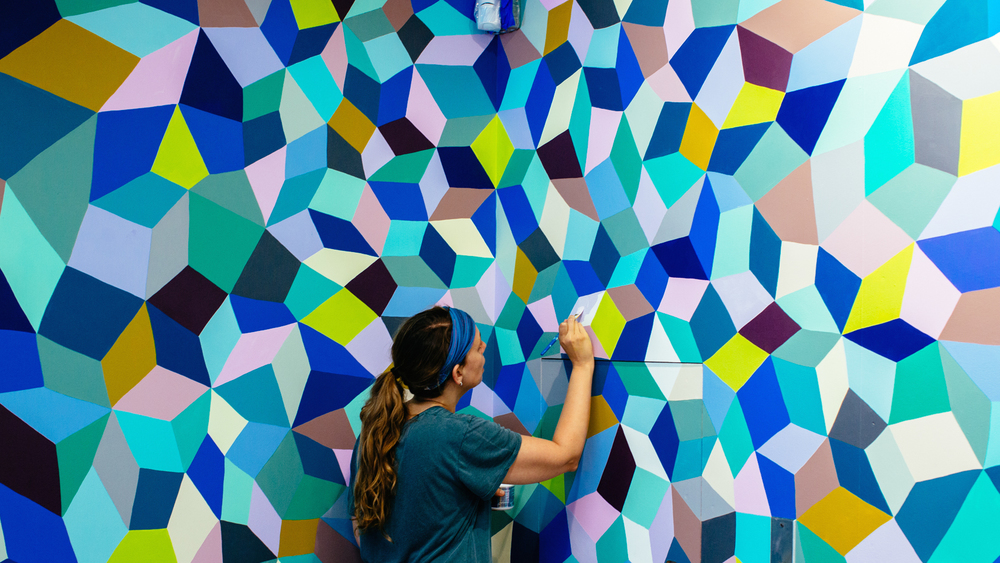 Bay area artist, Kristin Farr creates fluorescent not-to-be ignored op art compositions inspired by traditional Pennsylvania-Dutch folk art. Farr has a way of endowing her fragmented, diamond-like shapes with sentiments of humor and nostalgia. These endearing geometric compositions intend to spread good vibes and offer a moment of respite in a world that may otherwise be a tad overwhelming. Farr's unique style has become a part of San Francisco's urban environment with large murals on Market St, and at an elementary school in Potrero Hill.
How would you describe the style and subject matter of your work?
The style is geometric and colorful, the subject matter is complex and personally mysterious and relevant to my history.
What specific mediums do you use?
Right now gouache paint on wood.
Which artists influenced you in your formative years? Are there any major influences in your life now?
Mission School artists, Andy Warhol, Cindy Sherman. My major influence now is my husband Jeff Meadows, who is also an artist.
How did you get into art? What was your earliest creative expression?
I was obsessively creative and crafty pretty much since birth. My earliest creative expression that I remember was an unsanctioned crayon mural on the bathroom wall around age 3.
How would you describe your process?
10% intuition, 30% steady hand, 60% time. And a lot of good vibe transference.
Was there a pivotal point in your life when you felt you had truly become an artist?
Not yet!
Do you see you work as relating to any current movement in visual art or culture?
Maybe neo-folk art. And rainbow geometry is popular in art and design right now, so my work could be considered in line with that trend, but it is probably more related to the folk art of the past than any current movement.
What are you presently inspired by?
'70s string art crafts.
Would you please describe your creative space?
It's kind of a dream, the master bedroom in our house with lots of natural light. Lots of paintings on the wall. Big table, colorful chair, crap everywhere.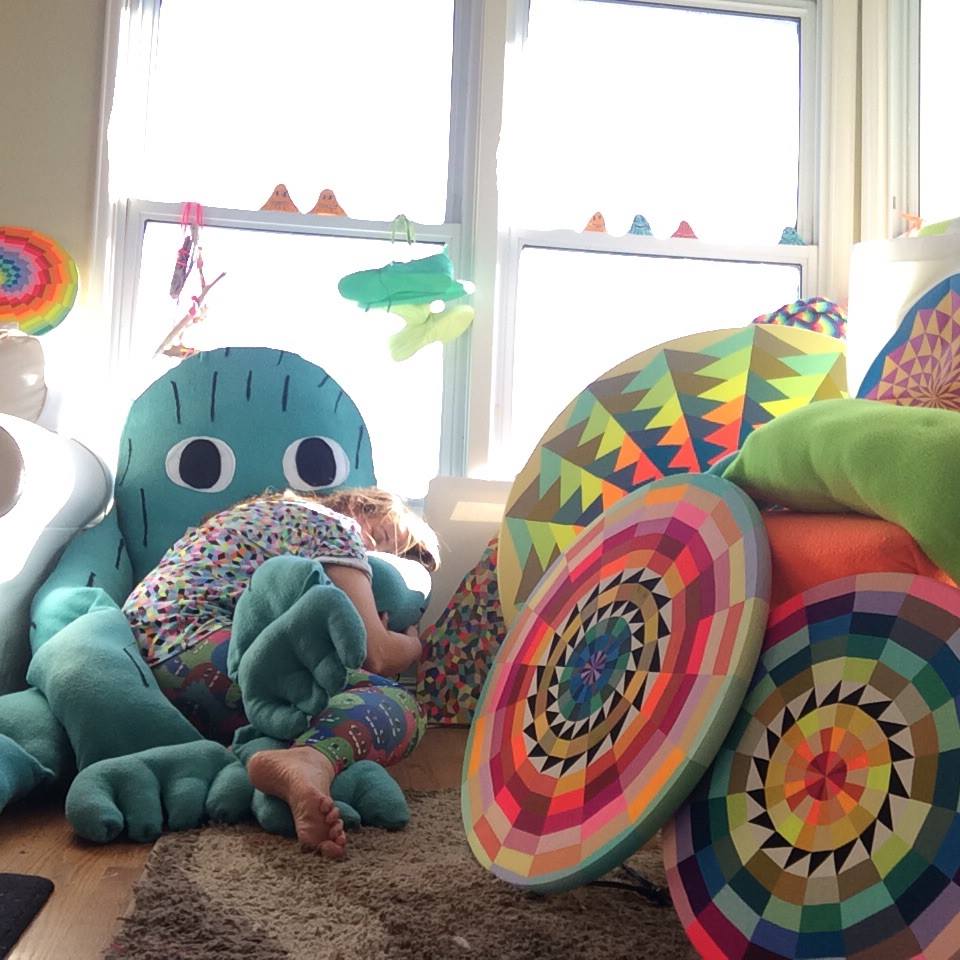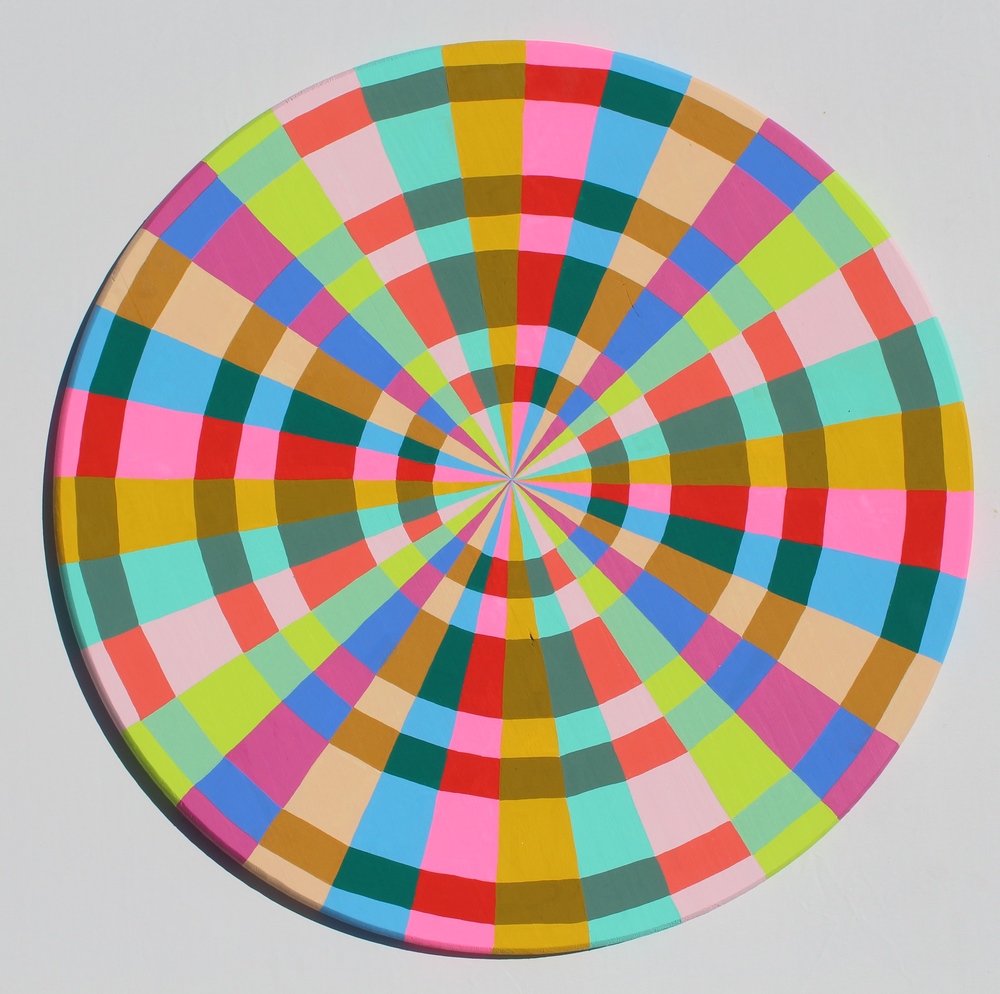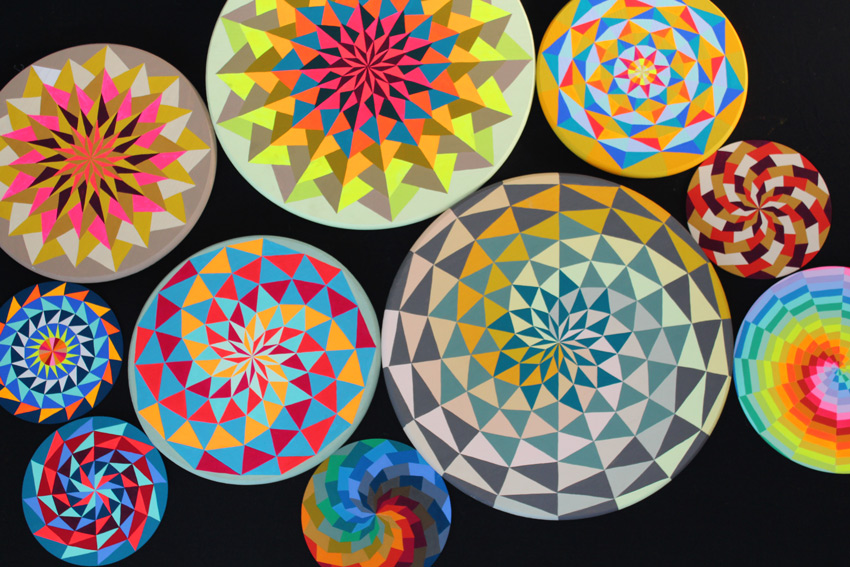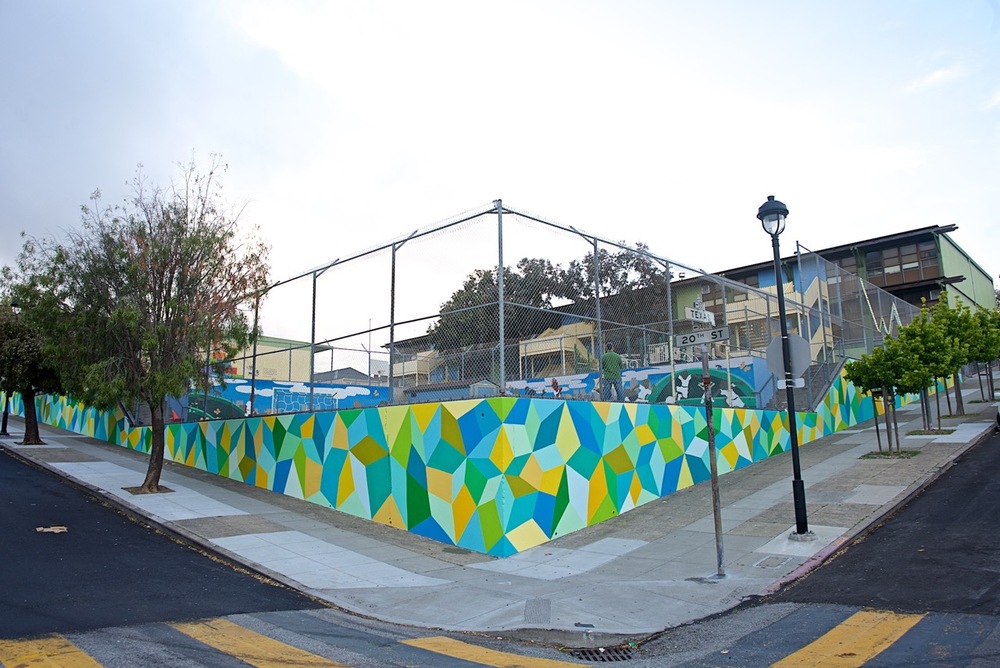 What are you trying to achieve with your work?
To give people good vibes, a dazzling moment of pure joy, delight, and nostalgia for cozy times. It's just for nice, as the Pennsylvania Dutch folk artists would say. It's supposed to be something positive and happy to counteract the opposite.
What is the most important element of your work?
Rainbows.
Which one of your compositions to date resonate with you the most? Why?
I usually like the newest painting best and it resonates the most simply because it's the newest. I recently learned how to make the designs look more 3D, so that was compelling for me.
What was a major obstacle in your art-making and how did you overcome it?
Being an amateur and trying to get to an intermediate level. Leveling up happens through practice, practice, practice.
What does the title of this exhibition, LIVEWIRE, mean to you?
A bunch of firecracker personalities, probably. A livewire is energetic and unpredictable.
What will you be presenting at this show?
A barn dance-inspired installation.
What advice has influenced you?
Play the game.
What advice do you have for emerging artists?
Make art like you can't help it.
How do you navigate the art world?
Like a blindfolded person.
* * * *
Kristin Farr will be participating in The Midway's upcoming July show, LIVEWIRE. Join us and the LIVEWIRE artists on opening night, Friday July 15th from 6pm to 10pm to be among the first to see this dynamic exhibition.
To learn more about Kristin Farr please visit: http://www.kristinfarr.com/
Follow her on Instgram: https://www.instagram.com/kristinfarr/
All images provided by the artist.
Q by Vanessa Wilson