Q & A with LIVEWIRE Artist: Eddie Colla
Eddie Colla's defiant characters can be found spray-painted along the streets of urban spaces overwhelmed by consumer signage. His art interrupts the redundancy of advertisements by offering viewers a refreshing moment to reflect on the space they inhabit. His work has been featured in the New York Times, Los Angeles Times, the Huffington Post and the Chicago Tribune.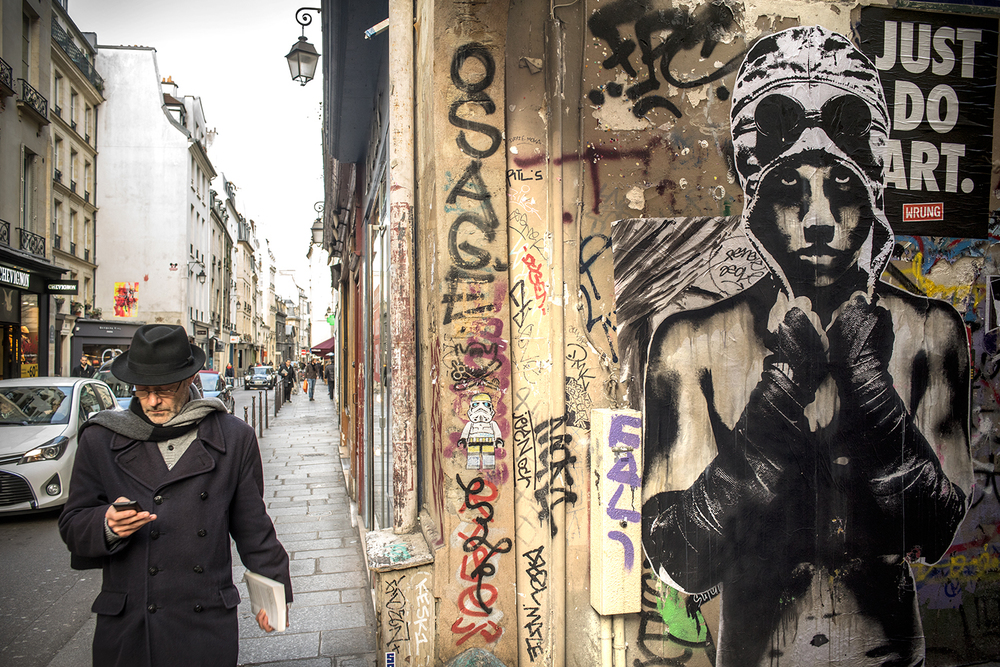 How would you describe the style and subject matter of your work?
I make portraits of people who don't exist.
Which artists influenced you in your formative years? Are there any major influences in your life now?
When I was in school both Christian Boltanski and Mike and Doug Starn had a big influence of me. The way they both used photography and installation has left an indelible mark on me.
How did you get into art? What was your earliest creative expression?
When I was a kid I would sit at the kitchen table and draw with my Dad. He wasn't an artist, but he would doodle and draw constantly.
How would you describe your process?
I think a lot. I spent 90% of my time thinking. The work comes out usually in a kind of burst. That's the last 10 percent. I procrastinate because I kind of like being backed into a corner. I work best when I am under pressure. I make better decisions when I make them quickly.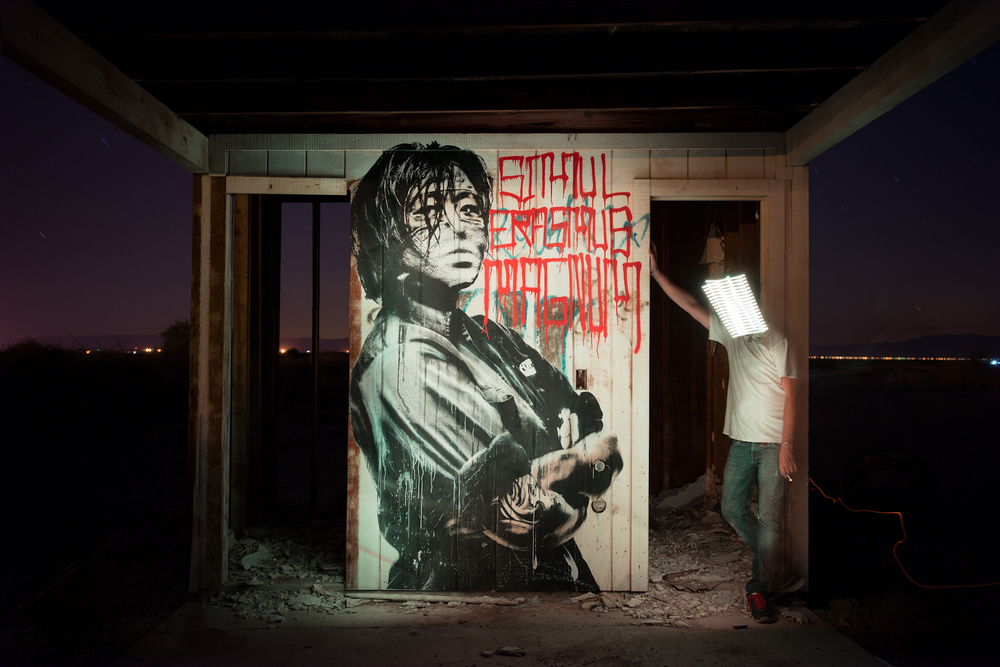 Was there a pivotal point in your life when you felt you had truly become an artist?
I probably felt more "truly" and artist when I was a kid. Kids don't have a lot of preconceptions or filtering. They just express. There's no money involved, no strategy it's a lot more pure. I think part of the struggle of being an artist is finding your way back to that kind of honesty.
Do you see you work as relating to any current movement in visual art or culture?
I'm not particularly interested in categorizing or comparing. It seems to inhibit progress.
What are you presently inspired by?
Travel. The more I travel, the more I leave my comfort zone, the more I surround myself with the unfamiliar, the better I see.
Would you please describe your creative space?
I have a warehouse I share with Painter Brett Armory.
What are you trying to achieve with your work?
I make portraits. I am trying to have those portraits reflect traits in the viewer that they may have put aside or ignored.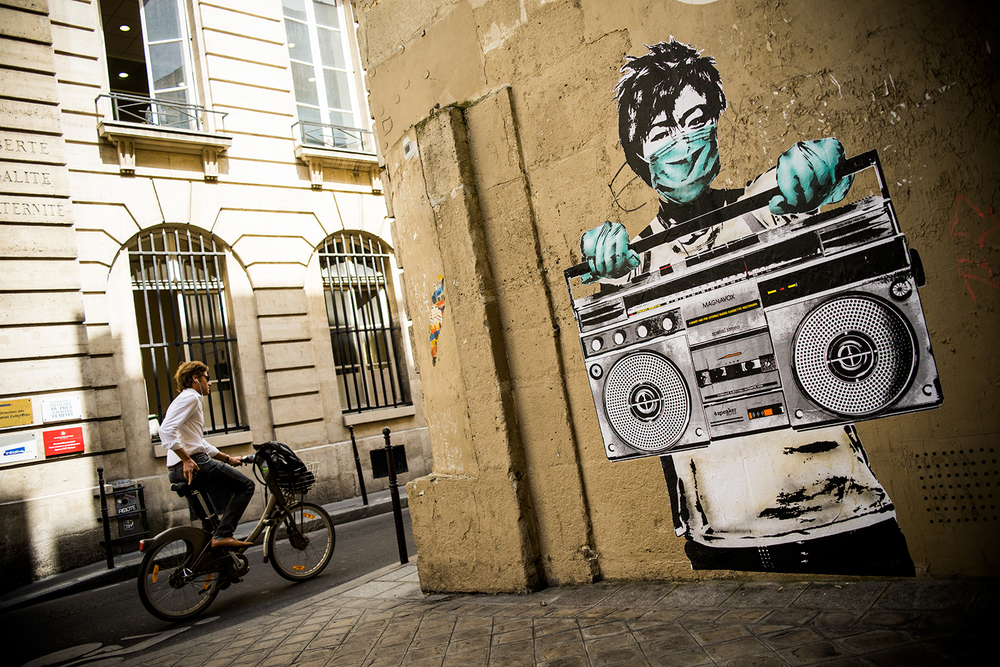 What is the most important element of your work?
My life experience. It's where every idea, connection, conflict emanates from. The work is a visual representation of a collection of experiences.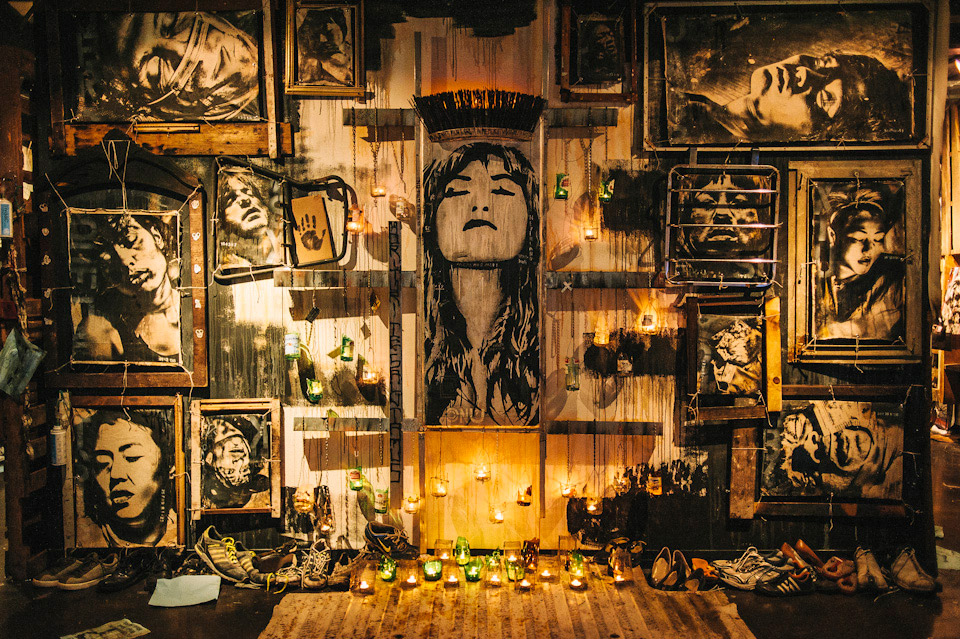 Which one of your compositions to date resonate with you the most? Why?
This shrine I made for epilogue in 2012
What was a major obstacle in your art-making and how did you overcome it?
Money. Always trying to find the resources to continue working and living. I overcame it by making money.
What will you be presenting at this show?
A large scale collaboration with DyoungV and a few smaller collaborations
What advice has influenced you?
Never trust a guy with 2 first names.
What advice do you have for emerging artists?
Trust your instincts. There are no rules.
How do you navigate the art world?
I tend to veer around it.
To learn more about Eddie Colla, please visit: https://eddiecolla.wordpress.com/
All images provided by the artist.