Featured Artist: Shawna Peterson
Tucked under the MacArthur maze in the outskirts of Oakland is a neon tube bending wonderland run by Bay Area native, Shawna Peterson. Inside, the tiny store front opens into a large alcove stacked floor to ceiling with glass tubes, recycled signs, and electrical materials. In one corner rests a vintage pinball machine featuring a robot overlord by the name of Magnotron. Glancing around I absent-mindedly comment on how warm it is inside, to which Shawna replies,
"Oh, wait until I turn on the neon."

Taken by: Steve Wohlwender
Masterfully bending thought-provoking creations out of neon tubes since the 80s, Shawna enjoys bringing new life to discarded signs. This Oakland-based sculptor initially began her light-bending career in the commercial realm as a way to make money while in college. She worked her way through the ranks, starting with pattern work, transitioning to fabricating, until eventually earning an apprenticeship with glass blower, R.J. Wells.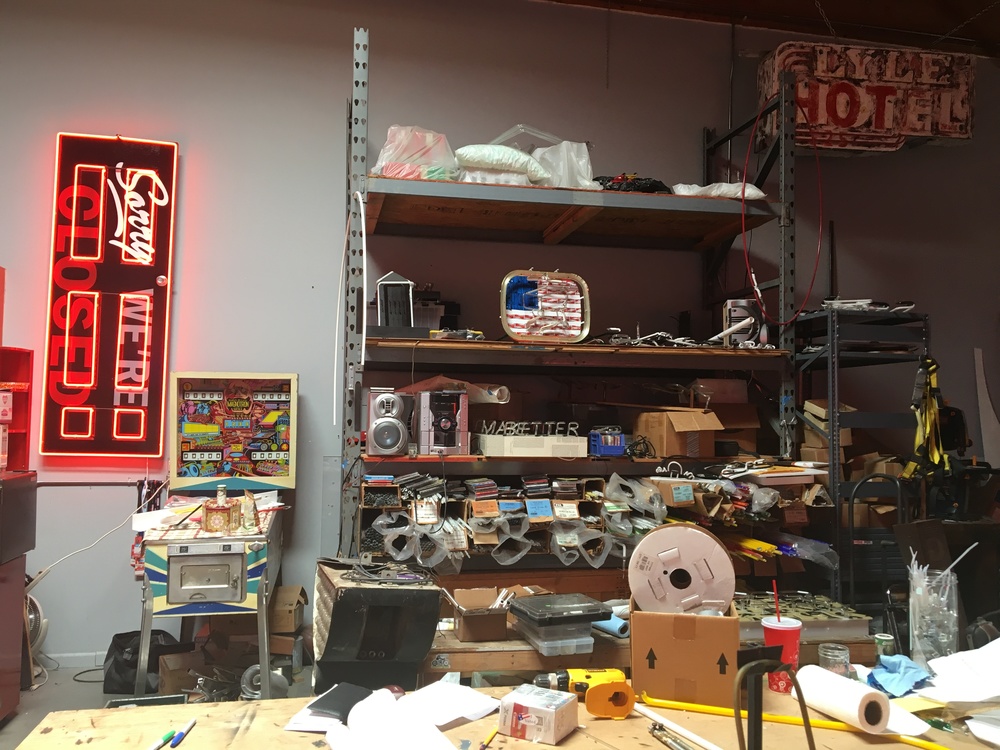 In 1998, after spending several years working under other people, Shawna opened her first shop in Oakland. As a shop-owner she had the freedom to delegate her own projects and to experiment with glass bending. Working at least 40 hours a week, Shawna made sure to devote time to creating her own art pieces, "I needed to keep things interesting," she casually tells me.
Now, several years and shops—all East Bay based—later, Shawna continues to challenge herself with unique inventions in between her commercial orders. Recently, she created a series incorporating shopping carts and discarded liquor store signs as motifs for homelessness and addiction.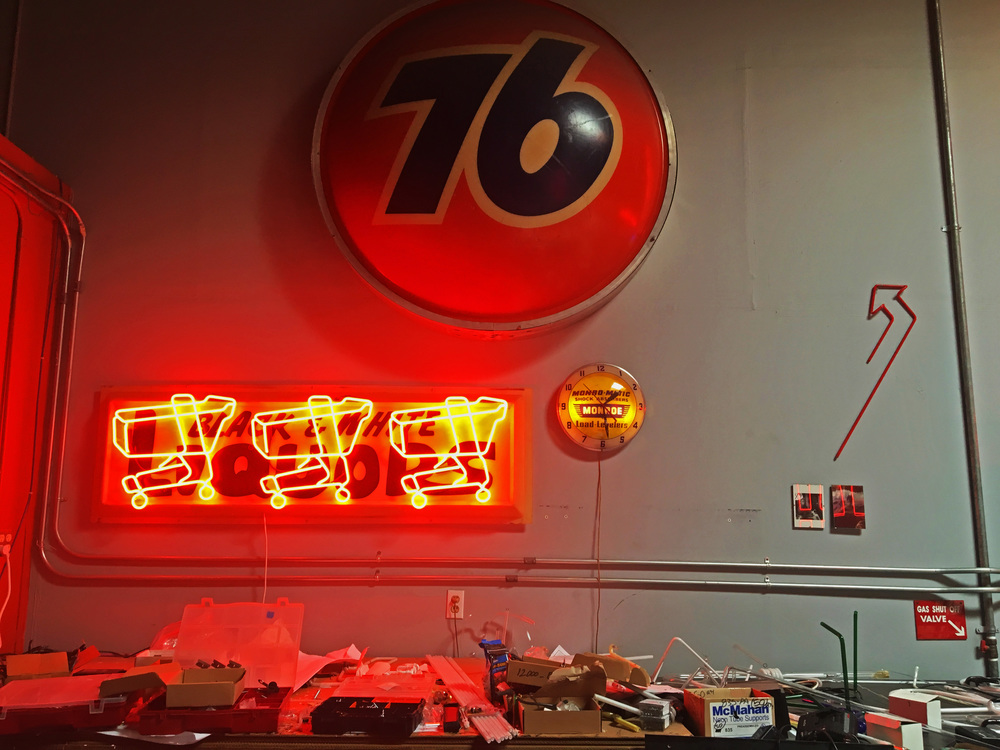 "The whole shopping cart series that I got stuck on for a while was mostly to do with liquor stores. Whether or not they are serving a population, and whether it's fair that certain populations have a higher per capita number of liquor stores than others based on poverty and class, and race. So, I kinda wanted to point a finger at that a little bit," Shawna explains.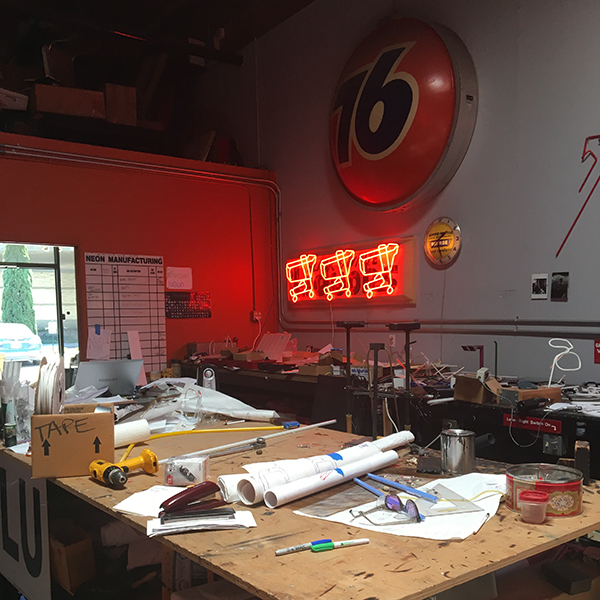 "[The pieces] are kind of thought provoking things about the cart as an icon and what we use it for: as a tool at the grocery store when we're shopping, and then the cart as a functional, living, day-to-day thing that homeless people use to move their stuff through town, to get to the recycler. Or they have their entire life contents in it and that's how they live day-to-day, and they just move that cart around and look for the next shelter and place for the night. And also, the whole alcohol industry and the addiction piece. Which comes first, the alcohol or the homelessness? Losing your job, or you drank too much? It's all kinda wrapped in there. I generally don't like to tell people everything you need to know about pieces because I want them to take away their own thing. But, generally, the series is kinda about where our priorities are, and when you look at an object, what is it that you see versus somebody who is using that same object but completely different… and how we get detached from the reality of that."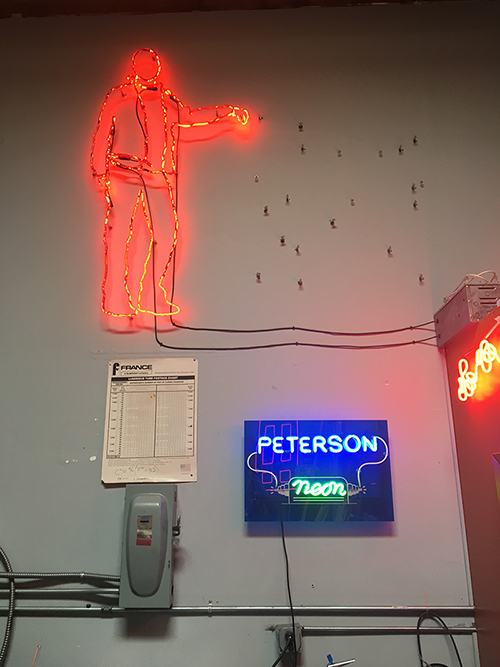 Shawna's shopping cart series will be on view at LIVEWIRE, opening July 15th with a reception from 6pm to 9pm. Join the Midway team and all the LIVEWIRE artists in celebrating this electrifying group show with food, drinks, and live music and art performances.


RSVP here: https://www.facebook.com/events/281378175549254/
To learn more about Shawna Peterson, please visit: http://www.petersonneon.com/
^^^ Note: Shawna also teaches neon tube bending workshops out of her shop ^^^
Follow her on Instagram here: https://www.instagram.com/petersonneon/
Written By: Vanessa Wilson