Moving Sculpture at the Opening of He•li•o•trop•ic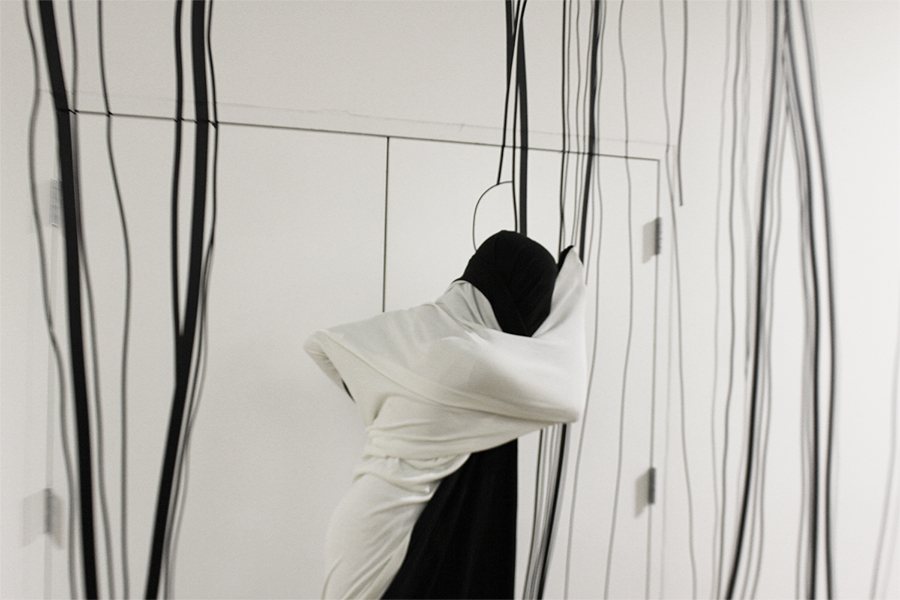 Shrouded in a black and white spandex pillowcase, Jeanne Lauren of Skyana Entertainment, stands on a pedestal at the center of the gallery. Behind her emerge electrical-tape renderings of free-flowing vine-like forms traveling up the gallery's wall. To her left a partial contour-line silhouette of a human figure peaks out.
Using delicate movements Jeanne manipulates the fabric to create a spectrum of poses ranging from gracefully sweet to boldly unsettling. Her presence draws curious glances from visitors exploring Inyoung Seoung's He•li•o•trop•ic. Jeanne humors some with teasing gestures and occasionally poses for photos, before composing her shrouded body into a frozen contortion.
"It's not about a show. It's about an active participation and observation. I'm kinda like a moving shadow on the wall. [. . .] I just become a part of the ambient mood of the gallery," she explains.
Jeanne picked up moving sculpture later in her career, after garnering an extensive performance background ranging from costume design and puppeteering, to belly dancing. She learned the art from Noe Zavala, a performer professionally trained by famed French mime, Marcel Marceau.
Jeanne reveals that each performer has his/her own technique exemplified by the bag they're performing in. Some use large, loose bags, which allow for the creation of beautifully draped and swooping forms. For her act, Jeanne wants to remove the human form as much as possible:
"My goal is that when you look at it you can't quite see the form of the human being. So my objective is to contort my body in a lyrical way that's graceful and physiologically makes sense but that it's unrecognizable from the outside," she explains. "You don't want anybody to see your form because then it dispels the illusion."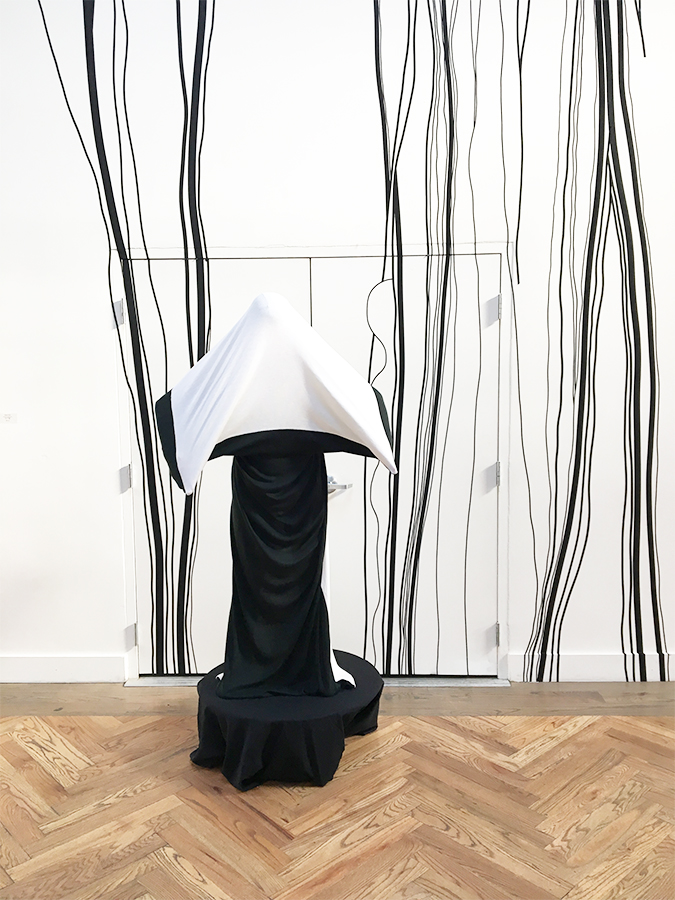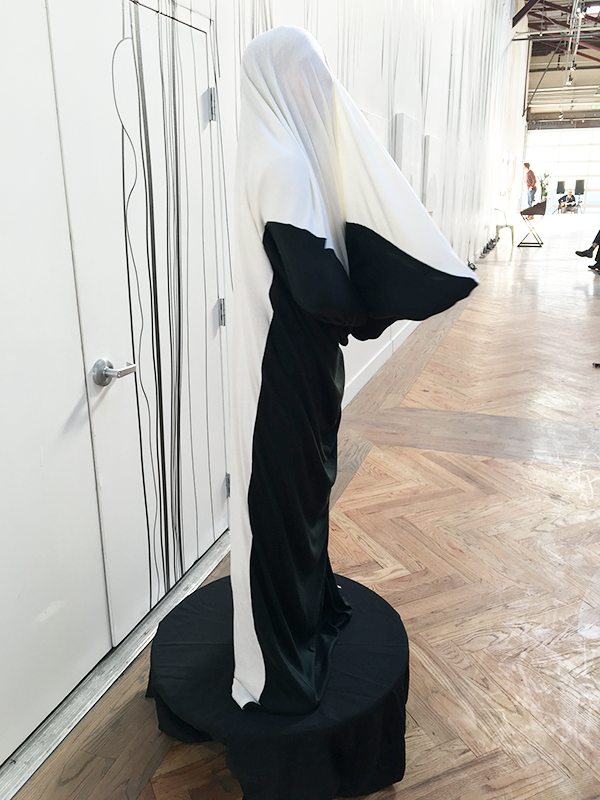 In order to successfully create these angular poses, Jeanne must constantly keep tension on her bag. She comments that this is the hardest part of her performance. It requires concentration and carefully calculated movements so that the fabric never becomes slack.
"I think anyone can get in the bag and do these cool movements but what you're seeing is a familiarity, a training, an experience with the art of doing it that way. [. . .] That's the art of it, to keep the fabric completely under control." she adds.
* * * *
Jeanne Lauren's moving sculpture was The Midway Gallery's first live art performance. As part of the gallery's new programing direction focusing on public engagement and immersive installations, The Midway plans on continuing to incorporate live performance in future exhibitions. Inyoung Sound's He•li•o•trop•ic and Christine Aria's "Falling 'Deep Below Heaven'" will be on view thru June 30th.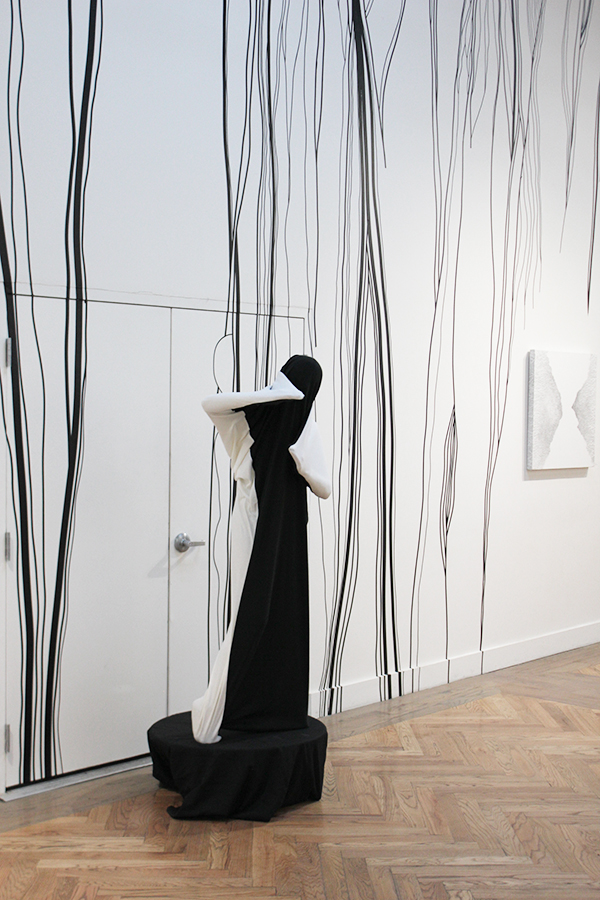 written by: Vanessa Wilson
photos by: Jacob Abern