Things to Come: Carly Ivan Garcia
"You've gotta be really strong in your convictions. You gotta be the person who doesn't care about what anyone thinks anymore," Carly Ivan Garcia tells me by phone from a café in his Marin County neighborhood. "I started curating my shows when I was younger because no one wanted to exhibit me. I created a show in a one bedroom."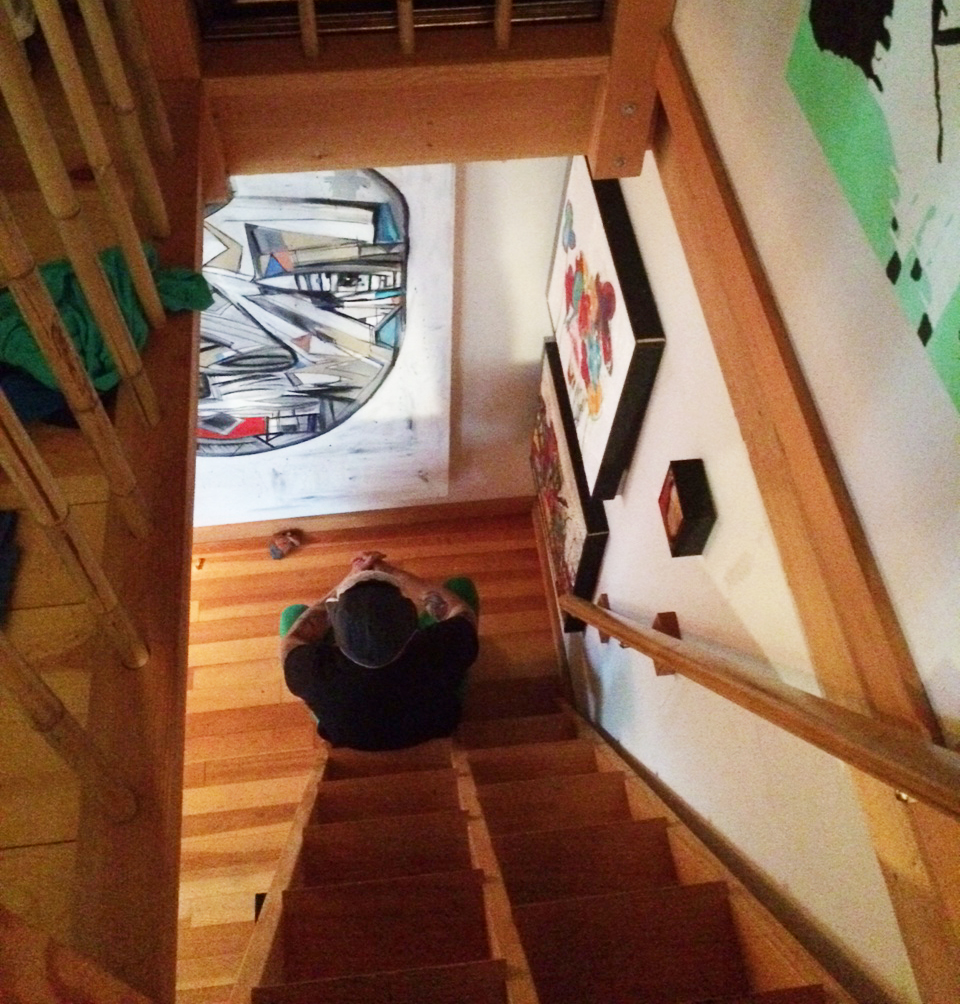 Today Carly has come a long way from exhibiting his self-described "neo-modern-abstract" works in one-bedroom apartments. Now a full-time artist and a curator, Carly's palpably energetic compositions with unapologetic lines and determinedly layered geometric forms are readily recognizable in exhibitions and collections nationwide.
Completely self-taught, Carly lists Pollock and de Kooning among his inspirations, and the parallels are visible in the brushwork and expressivity of his canvas.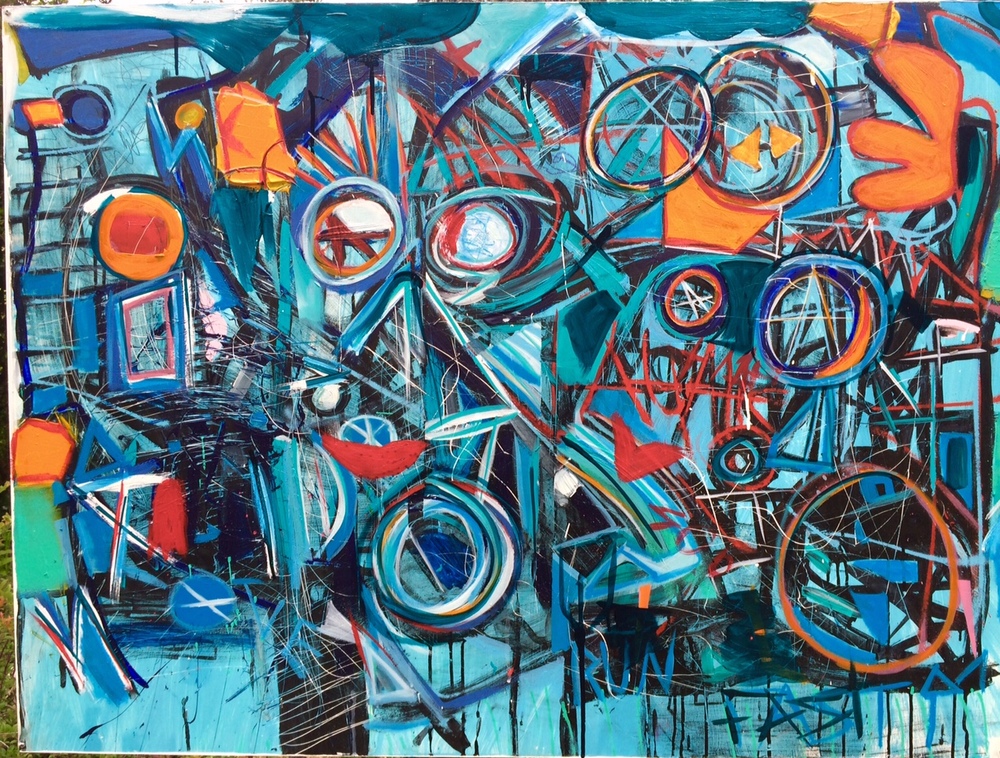 In addition to his traditional medium of choice (oil paint) Carly incorporates objects such as nails, staples, and screws, and employs unconventional tools to build the textural elements of his pieces. Averaging about 50 to 75 paintings a year, Carly's process is passionately rigorous. Each piece is carefully laid out in his mind before he commits it to canvas. Once he's progressed from design to execution, Carly paints infusing each brushstroke with a sentiment.
In some instances, Carly recycles his favorite line-work from previous pieces and challenges himself to re-imagine these forms.
Lately Carly's work has been undergoing a transition as his style continues to evolve with his pace of life:
"When I was younger I felt like I was always rushing, trying to get things out the door," Carly explains, "But now, every goal that I've been going after I've accomplished. I've done it. So I feel like I'm in a calmer space. I just feel calmer with my work."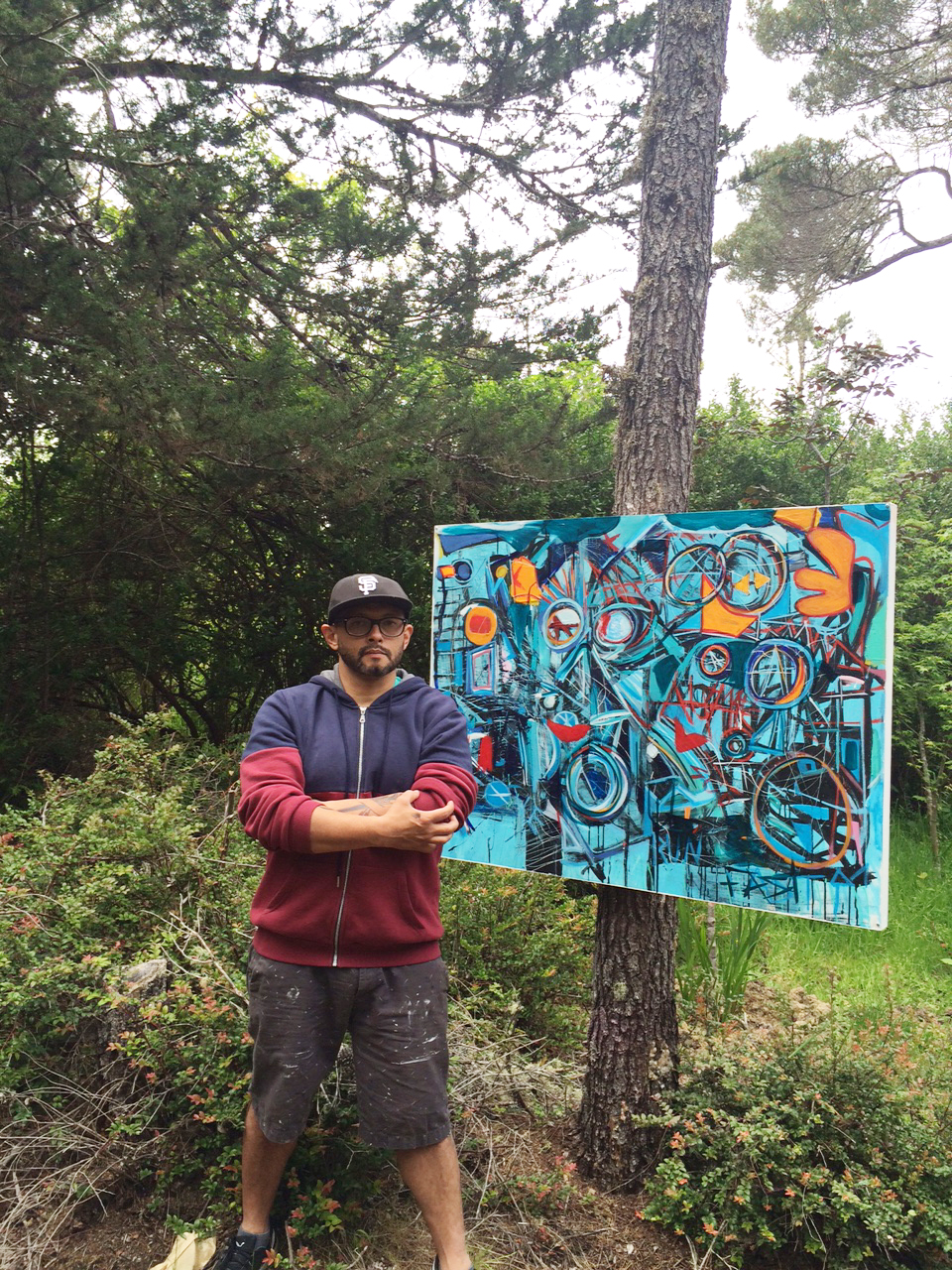 Since moving to Marin County Carly has been painting outside in his large backyard where the natural landscape and tranquility influences him.
Distancing himself from the metropolitan lifestyle he has maintained for the majority of his life, Carly believes this new, natural environment will help keep his creativity fresh and original.
Carly is currently working on a series of faces devoid of racially suggestive skin tones. Painting fast and purposefully, he intends to create striking and emotive faces with abstract features.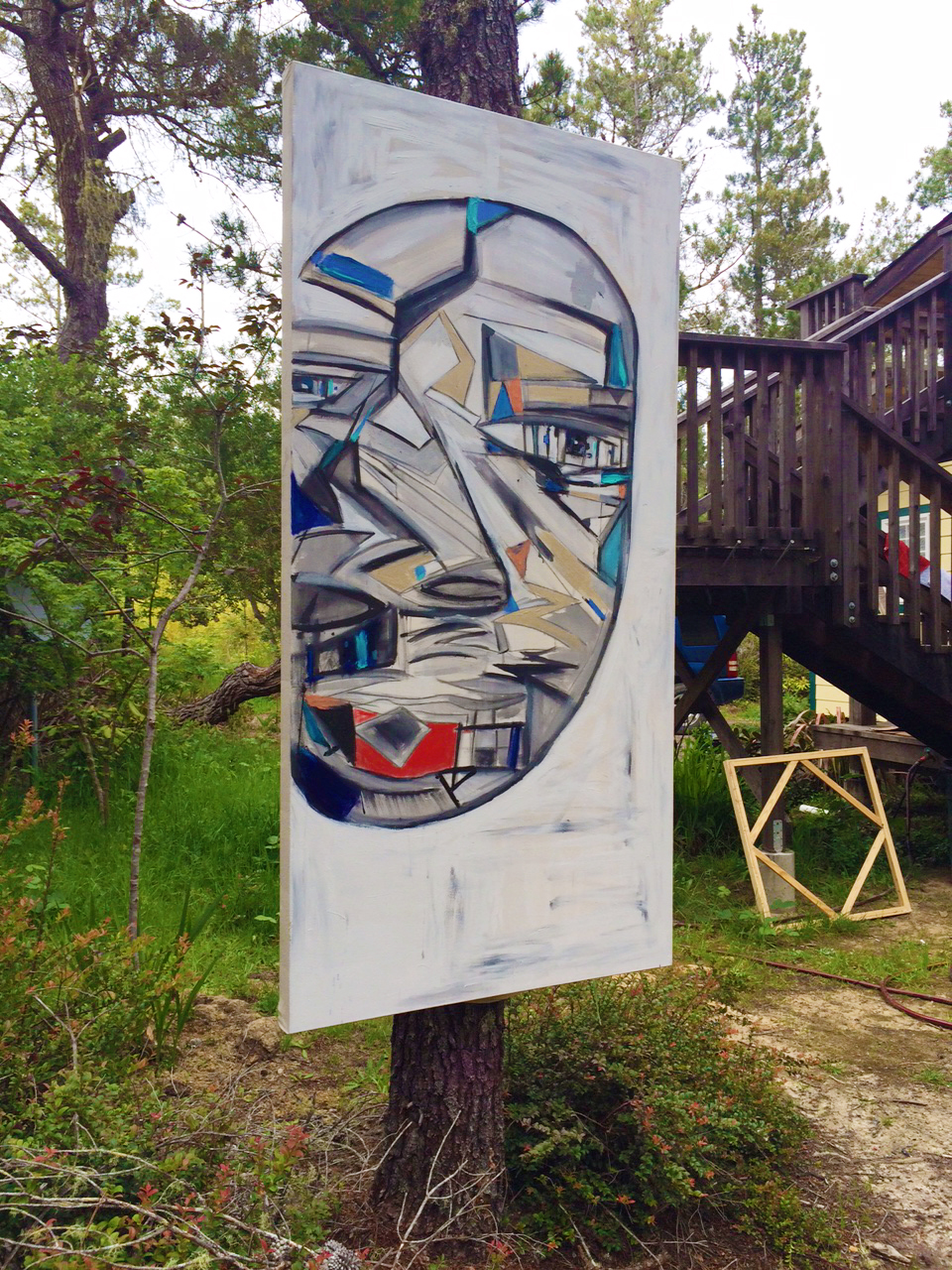 "I like the human connection of someone looking at a face," Carly adds.
Carly's new pieces will be featured in The Midway Gallery's upcoming July exhibition, Live Wire.
Live Wire is a group show co-curated by the gallery's art director, Kelsey Marie Issel, and Carly Ivan Garcia.
Written by Vanessa Wilson
Photos provided by the artist