The Team:
Arts Director, Kelsey Marie Issel: [email protected]
Gallery Manager, Vanessa Wilson: [email protected]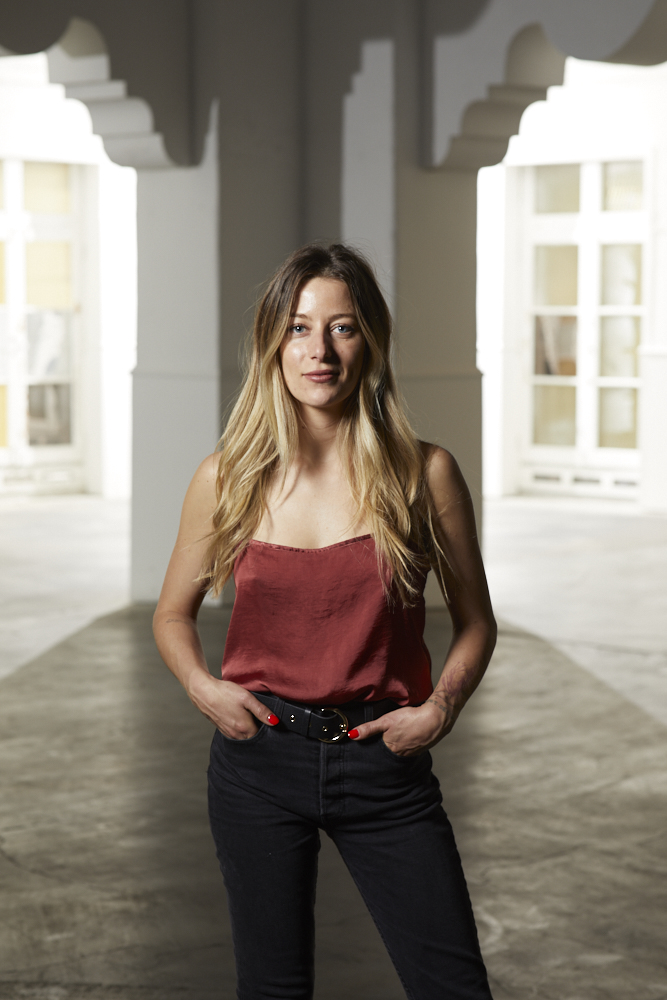 Kelsey Issel has worked as the Art Director of The Midway Creative Complex since 2014. In her role, she curates and produces multidisciplinary exhibitions and events with an eye for artists pushing the boundaries of their practice. Kelsey has built the Midway's arts program from the ground up, firmly centered around an ethos of community and collaboration. Through her leadership, The Midway has become the site of established programming highlighting interdisciplinary arts exhibitions. One area she has concentrated on is the intersection of art and technology with the production and curation of IllUM, a multifaceted festival celebrating renowned artists experimenting with emerging technologies through art and music. She continued to expand The Midway's recognition as a refuge for creative technologists via the Binary Salon series, a bimonthly art + tech meetup featuring artist-led presentations.
Kelsey's implementation of The Midway's artist residency has served as a catalyst for creatives to cross disciplines and conceive of larger events using all the resources the complex has to offer. From the residency, have emerged The Midway's immersive dinner series, including Night Fishing, a surreal dining experience produced with resident artist, Isis Hockenos, and described by KQED's "Table Talk" as an event which "will remind you that bohemian San Francisco is still alive and well."  Kelsey has also spearheaded The Midway's move away from single-use plastic water bottles at the end of 2018, positioning The Midway as the first independent cultural venue in San Francisco to make such a commitment. As a continuation of that pledge, Kelsey has established a growing partnership between The Midway and Lonely Whale to co-produce, Ocean-Bound, a yearly art exhibition centered around educating visitors on plastic waste and highlighting businesses that are implementing ocean-friendly practices.
Additional partnerships include an ongoing collaboration with Bay Area local artist and curator, Meryl Pataky, in hosting SHE BENDS, a traveling art show center-staging womxn neon benders. Kelsey's dedication to supporting women in the arts is a consistent theme in her career. Her ongoing initiatives to empower women include an apprenticeship program mentoring emerging art professionals on the inner workings of exhibition production, and her in-house fostering of women-led projects, providing a unique space at The Midway for experimentation.
Before taking on her position at The Midway, Kelsey produced Fountain Art Fair (Brooklyn, NY), an accessible fair embracing the artwork of guerrilla campaigns, street art, and public projects. Fountain enabled artists to exhibit work outside the traditional confins of commercial representation and was the first art fair of its kind to become a satellite to The Armory Show (NY) in 2012 and Art Basel (Miami).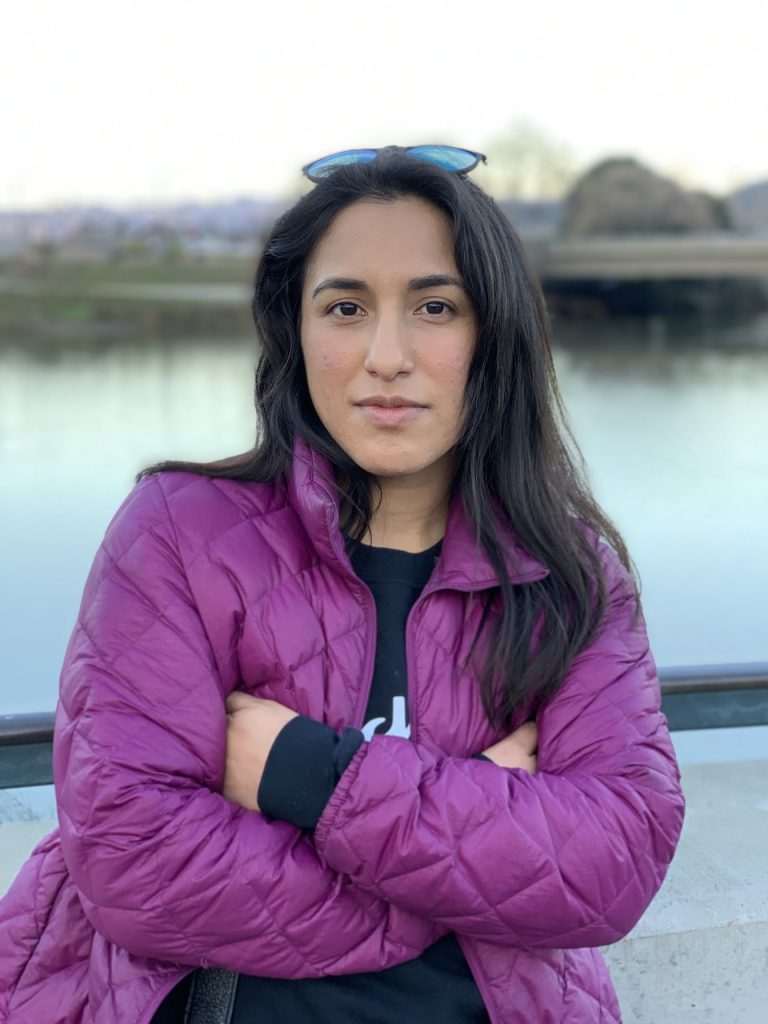 Vanessa Wilson is a Bay Area-based arts professional interested in breaking down the rhetoric of art speak and making art accessible to all communities. Her interest in the arts has driven her to pursue a number of collaborations and projects across the globe, covering a wide spectrum of experience both in "fine" and unconventional art spaces. In addition to working with brick-and-mortar institutions, Vanessa continues to experiment with alternative modes of engagement, education, and sales, exploring the boundaries faced by bringing the arts online, on social media, and on podcasts. At the core of her pursuits is a personal drive to bring underserved communities and artists into the spotlight, as well as a desire to educate others on the arts.
As gallery manager at The Midway Creative Complex, Vanessa supports the art director with the programming and production of all Midway exhibitions. She also co-produces The Midway's Binary Salon series with Marpi. These Salons are informal art and tech gatherings intended to bring creative technologists together to foster a sense of community and collaboration through artist-led presentations.
Vanessa has worked with the Peggy Guggenheim Collection (Venice, Italy), the Los Angeles County Museum of Art (California), Museo Inka (Cuzco, Peru), the Academy of Art University (San Francisco, CA), State of the Art Podcast (San Francisco, CA), and @art (Global Media Brand).
For Gallery Inquires: [email protected]
Gallery Hours
The gallery will re-open on Thursday, May 16 from 8pm to 11pm for the Opening Reception of Rock of Ages: Iconography in American Traditional Tattooing
Wednesday – Friday 12pm to 6pm
Saturday 10am to 4pm
Apprenticeship Program
The Midway Gallery offers an apprenticeship program from young women interested in getting involved in the arts. Concentrations can be in production, installation, curation, art-marking, or social practice. Program length can vary depending on schedule. We are dedicated to creating a platform for women to enter the art scene. For more information please email us!